Originally from Nepal, and now living in New Jersey, Le'Ridge Stereo is getting ready to release his debut single, "Another Sun" on his own label, Youbble Records. The singer, songwriter, musician and DJ took time from his busy schedule to answer a few questions about his background and the upcoming release….
Hi Le'Ridge Stereo! Thank you for taking the time to speak with us.
Hi there! Thanks for your help with the promotions. I'm Piyush Shakya (stage name – Le'Ridge Stereo). I'm a Musician, Singer, Songwriter, DJ, IT Consultant by profession, Game Designer for fun. Spiritual in nature; and love traveling, sports, and music jams. Had a lot of time in hand during CoVid quarantine 2020 to pick up on a childhood dream to publish my own music.
Tell us a little bit about your musical background, and how you came to live in New Jersey from Nepal?

I grew up in Nepal, listening to western music from the 80s and 90s that my sister and maternal uncle had in their collection dubbed/ recorded in cassettes from radio or tv airplay, or tapes borrowed from friends. I always found music to be a cool element in life. Around '97, I started learning drums in school and played for a thrash metal band during high school. All we were doing back then was trying to look cool and make noise :). Then after 12th grade, I decided to pursue my college degree in the US. I flew to Alabama, and got to know and jam with other music enthusiasts here; played in small community gigs, nothing major, but for fun. I moved from States to States from west coast to east coast after college due to job engagement in IT. I finally settled in New Jersey for the time being, but every place i moved, music kept me company. I used to try and connect with similar mindsets to collaborate with, and see if we can create something beautiful and original. Being a drummer back then, it limited me to pursue anything in context to music, because all I could do is throw some beats and vocals. Around 2016, I borrowed a classical guitar from a friend to learn few tunes. The guitar has been through a lot along with me. It wasn't until last year that I really got to sit down with it, learn more, and at the same time create. I approached many musicians before, but things didn't work; until last summer when I met Rebecca and Diwas who were in New York. They showed be hopes of something bigger and better. Hence, Le'Ridge Stere was born right after.
Your debut single, "Another Sun" is about to be released to the world. Any nerves surrounding the release? Tell us about the inspiration behind the track. What do you hope to achieve with the release? What can listeners expect when they hear it?

Well, it's my first experience witnessing the release of my art to a wider audience rather than just my close circle of friends and family. Of course, there is a bit of anxiety tied to it in anticipation of the good and the bad, but I am glad to have come to a point where I feel there are few decent materials to share and hope it only gets better from here. It had to start somewhere.
Another Sun is a song of hope in times of despair. 2020-21 has been a struggle for everyone – being quarantined, isolated, and socially distanced. The feeling of being lonely has been amplified during this time. The news of family and friends suffering, businesses closing, and people facing financial crises are among a few of the many untold stories. Everyone has had their own struggles, but in the midst of it all, we realize that with the love and support from friends and family, we can stay strong and find the courage to make it through another day, another sun. I'm simply in hopes that people could relate to their highs and lows in life with this song, and make it their song. Nothing is more rewarding than people connecting with the love that you are willing to share with them.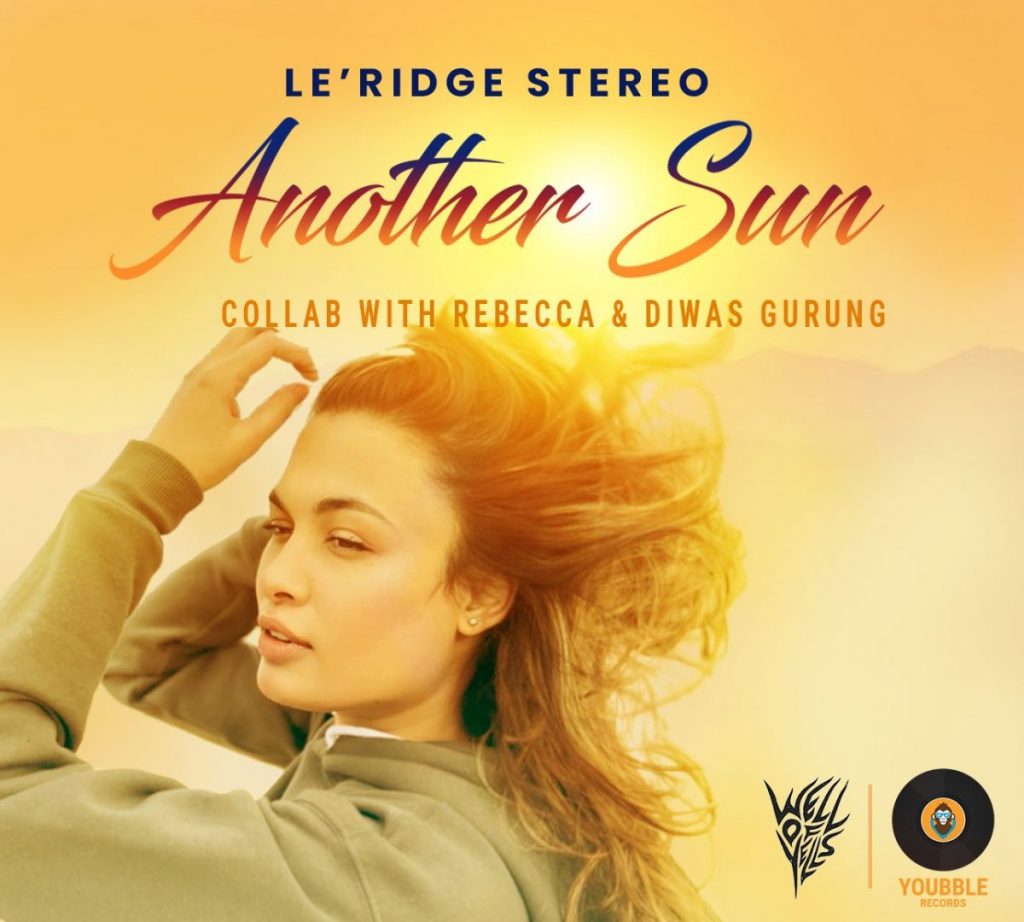 Aside from the single and its origin, how has the pandemic influenced your life? What is your big takeaway from it?

Pandemic for me was a mix of few different emotions similar to what you may hear in the vibe of the song. Before the pandemic, I used to be out and about with friends, sharing beautiful moments, and creating memories together. Once the pandemic hit, my wife was stuck at home in Finland, and I was here in Jersey by myself. I had a lot of time in hand because work was remote, all my friends were quarantined and maintaining social distance, and hangout places were shut. I was home most of the time, but sometimes I would practice selective distancing and hang out with few close friends. The truth is everyone gets hit by minor depression every now and then; i took a small hit of few episodes last year. However, being a spiritual follower, I am of the mindset – darkness gives birth to new life. I was able to connect and spend some time with my creative side to be able to write an album. The lyrics have references to some of the experiences that I went through during the pandemic, where my positive thoughts kept battling against the negative feelings. In the end, there was a birth of hope, and the birth of Another Sun, and many other melodies that I can't wait to share over the course of the next few months. Apart from that, I just kept myself busy with work at a health insurance client, and my side project – Youbble. It's a platform I'm trying to kickstart for international communities to connect better and allow a better marketing and networking channel for businesses, and talents within communities. I run a team of developers and building a networking app for the same – Youbbler. I was also able to launch a board game I designed, just for fun during quarantine – Youbble Burza (mining monkeys).
I know it's been tough past few months for a lot of people. I find myself lucky to be in a safe spot to pursue what I like doing. Along the way, I'm super thankful to have come across beautiful people who I now call friends and partners.
How did you come to collaborate with Rebecca Shrestha and Diwas Gurung on this release?

Rebecca, Diwas, and I are from Nepal. There's some commonality between us to connect
Diwas was in my personal network of friends (a friend of friends) and is already an established Musician and Producer in the Nepalese Community. I follow his music and have been seeing him play gigs for 2 decades. The guy is humble and creative, and has a wide variety of genres he's contributed his music, and also produced for various Artists. Not sure how he likes it, but I call him the Dr. Dre of Nepali music.
Alongside me, Rebecca is also debuting with this Single. She is a Singer, Songwriter, Filmmaker from New York. I met young Rebecca and her gracious vibrant voice in a fellowship program my company was running to help International Students during CoVid. I noticed the power of her voice in a virtual music trivia session. She had the drive and was in pursuit of her musical journey; and draws inspirations from HER, Alicia Keys, Sabrina Claudio, Beyonce, Whitney Housten, Michael Jackson, Ella Fitzgerald, Stevie Wonder, Ariana Grande. We started hanging out and jamming at friends' places.
Something felt right about this year, and I approached both to collaborate. It took some persistence, but we made an entire album happen this year!
You have 7 or 8 more songs that you'll be releasing in the near future. Tell us about some of the inspirations behind the songs. Are they similar in style to "Another Sun," or do they explore different genres? What are your plans for the rest of 2021?

Yass! We are excited to share the eclectic collection of 3 minds, characters, and tastes coming together to collaborate for at least the first 4 songs in the lineup for release. The rest are only Diwas and me, so far. The songs in the early release schedule this year are going to be more pop, a little hint of Rock, but different styles and inspirations. Not all the songs are in English; I have few Nepali songs as a homage to the music and language of my people. There are 3 songs in the release schedule this year. Next year, we will be introducing some Rock and Rap.
Thanks for taking the time and good luck with the single release!