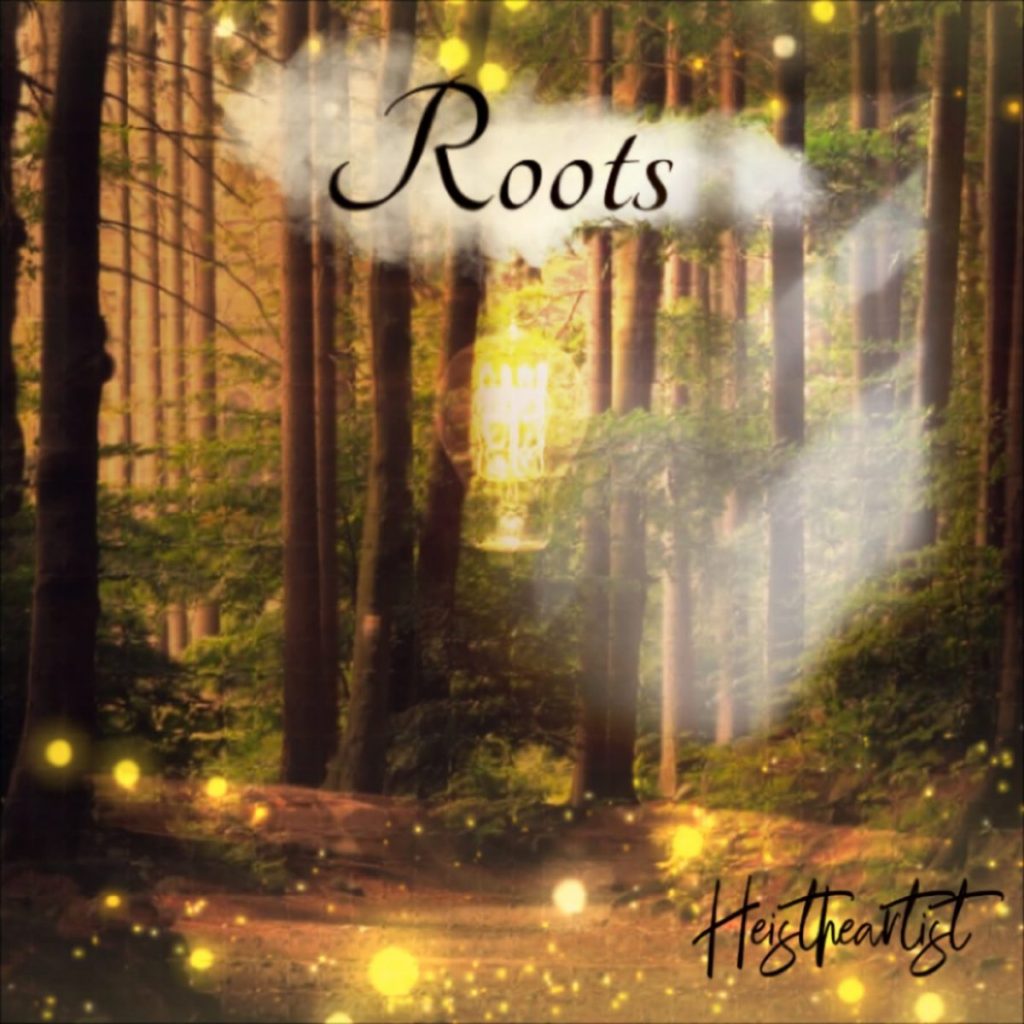 HeIsTheArtist is a unique artist just as his peculiar choice of name might suggest. Starting off as a secular musician doing R&B and dance music, Leeman Bassey switched to making Christian music after a sermon by world-reknown evangelist T.D Jakes inspired him so much that he decided to commit himself to crafting Christian songs. His latest EP Roots is a soulful, relaxing and healing body of work that is sure to leave his fans feeling immensely blessed and spiritually refreshed after listening.
An acoustic guitar instrumental excerpt of Solange's Don't Touch My Hair kick-starts HITA's project. The simple intro sets the mood for the project with the repetitive strums of the guitar enshrouding the listener with a meditative and introspective atmosphere. The instrumental rendition ushers you into the project and elicits anticipation for and curiosity over what is to come after.
The next track in the EP finds HeIsTheArtist doing a country cover of Fleetwood Mac's Landslide which is essentially about a human's natural course of maturity and the metamorphosis that come with that process. In his signature soft singing, HITA layers his vocals in an eccentric manner in a way that allows the listener to reflect and ponder upon his words and to find individual meaning in the lyrics that applies to their personal life.
In the more spiritual cover of Minnie Ripperton's Lovin You, HITA explores the impact that finding true love can have on someone, how much joy it can bring and the level of attachment to another person it can cause so much as to make them want to spend the rest of their life with the object of their affection.
Bright Ideas is HITA's original composition in which he farther explores the concept of recycling ideas of the mind that he lightly touched upon in Lovin You. It is a song in which HITA also strives for self discovery and deeper understanding of himself.
The final song in the EP is a cover of Dear No One by Tori Kelly. Perhaps one of the most thought-provoking songs on the project, Dear No One basically illustrates how a keen awareness of self and the desire to achieve personal growth should always be the priority even though intense feelings of solitude can push one to feeling like their life cannot be complete without someone.
All in all, Roots is a solid and cohesive body of work whose conciseness helps to realize the intended effect of enabling the listener to reflect and meditate upon the music so that they can have a deeper and clearer experience of their own self as well as connect with their inner person.
-Keith Dujour