Heistheartist (He Is The Artist) is an American Christian singer-songwriter from Central Islip, NY. Formerly a secular neo-soul singer signed to "Bentley Records" under his biological name "LeeMann Bassey," Heistheartist discovered that his true calling was with the Lord after hearing an inspiring sermon by TD Jakes online one day. That day he was inspired to teach the world about the Lord, like TD Jakes did with his Sermon, but through music.
His single, "Boom (Remastered)" hit #1 on the Christian/Gospel charts in South Africa.  New EP, "Adam & Eve" drops on August 28th.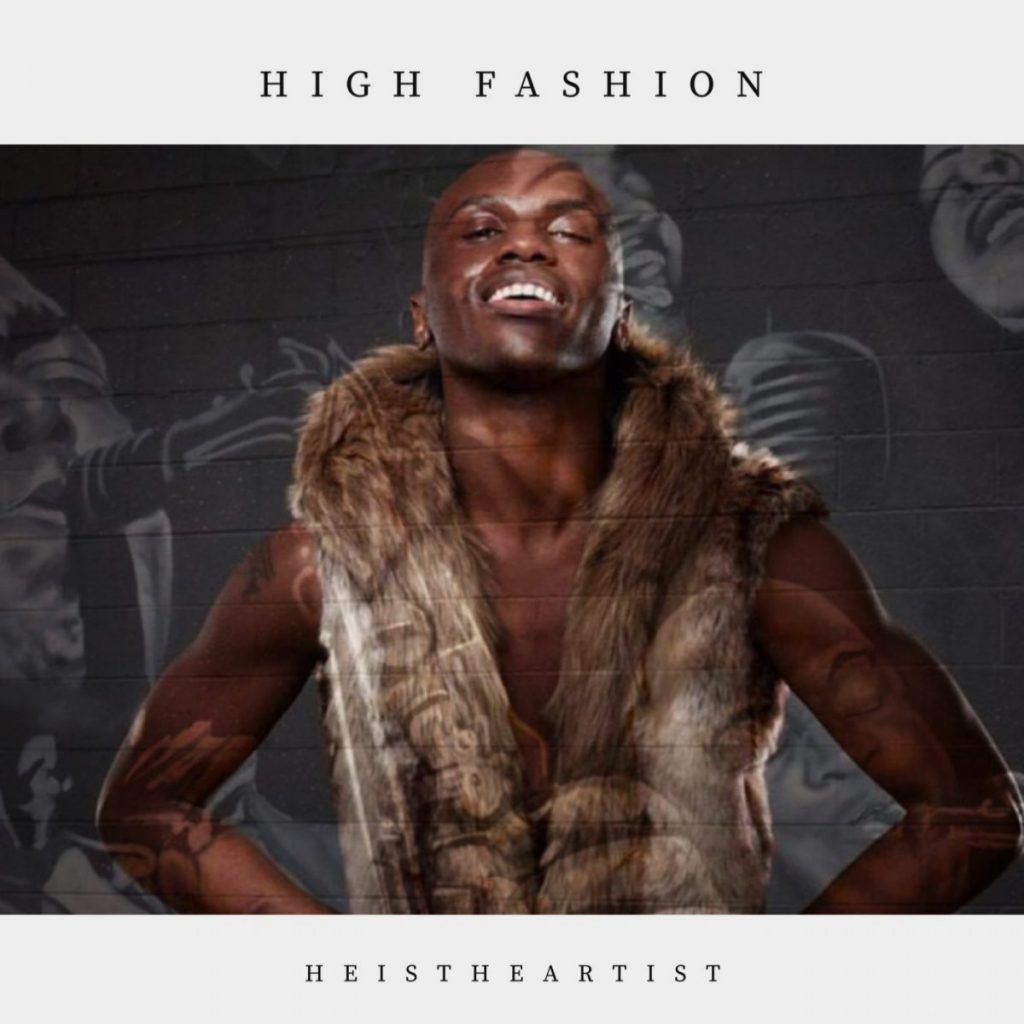 Thanks for taking the time for an interview! We are honored to be speaking with such an incredible songwriter and musician. What inspired you to follow your chosen career path as a musician?
HeIsTheArtist: I was actually discovered by a music producer from my hometown while singing covers for fun on Instagram. He then invited me to record my debut single "Honey" at his studio. And the rest is history.
Was there any one event in your life that led you to record your latest projects, like "Boom" and the forthcoming "Adam & Eve" EP?
Yes definitely a sermon by TD Jakes did. His sermon helped me find my true calling of preaching the word of God through music.
Who has been your single biggest influence, musically?
Musically definitely Kim Burrell. She actually started the Gospel Jazz wave.
How about personally?  Who influences you in your daily life?
My mother because she is a big Smooth Jazz lover. It helped mold my sound musically while growing up.
Tell us about the song, "High Fashion," the recording process for it, and what you hope your fans will get from it?
"High Fashion" is actually a cover of a Roddy Ricch song. The music video for it helps tie in the story of "Adam & Eve." The video showcases a lot of snakes which bring the message, beware of the material things in life that are flashed in front of you because sometimes it can be a trap to lead you astray from who you are and what you believe in.
What's most important to you: Sales/streams, Awards, or Critical Praise?
Sales/Streams because it shows that people are actually listening and receiving the message that I'm trying to convey in my music.
What do you enjoy doing, outside of the spotlight?  Any hobbies? I'm a big tennis fan.
I was on the tennis team in high school and won a lot of awards for my tennis playing. Ever since then I've been hooked on the sport.
What is next for you?  Any new releases, singles or videos coming up?
I have a new EP coming out in January called "Mary Magdalene." Part of the earnings for that EP will be given to a charity that is to be announced.
What has been your biggest musical accomplishment of the past year?
Reaching number 1 on ITunes South Africa.
Do you ever get stage fright?  Any place you'd love to perform that you haven't?
Yes I do actually. I'm a perfectionist so that makes me nervous sometimes, but I use those nerves to help me put on a great performance.
How about some parting words for your fans?
For those out there who are struggling believing, believe in yourself or no one else will. Pray about it and God will help you achieve that faith in you.
Twitter – https://www.twitter.com/HeIsTheArtist 
Instagram – https://www.instagram.com/SignedLoveTheArtist
Website – https://artistecard.com/HeIsTheArtist