Oklahoma City based Singer-Songwriter, Alyse releases her new single, "Shoot My Shot" from her upcoming EP, "Claudette's Garden" a passion music project which she commemorates to her closest friend, her grandmother. Described as a fiercely confident and independent woman, Alyse brings air to the nurturing qualities of her grandmother's spirit which has inspired Alyse to bloom into one of the beautiful flowers in the garden of her Grandmother's life legacy.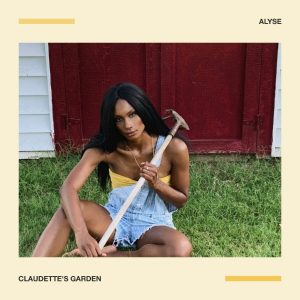 This record, "Shoot Your Shot" is such a needed feel good summer mood in the form of music! Well timed with its release on Youtube, "Shoot Your Shot" opens with a vintage-funk appeal that puts the listeners in mind of the styling of the Funkadelics, George Clinton, and the Parliament. Alyse shows off her confidence in the way she vocally bounces across the record, sweetly coercing the listener through her rhythmic, nostalgic swing. Alyse delivers each line with clarity of diction and her smooth delivery of her vocals couples well with the grooviness of the instrumentation, arranged by S.R. KTNZ.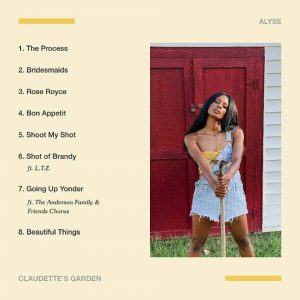 For those old-school Mariah Carey fans, Alyse shifts her energy by channeling the intensity found in one of Mariah's most popular lines, "Oh, when you walk by every night//Talking' sweet and lookin' fine//I get kinda hectic inside…" [Mariah Carey. DayDream. Columbia Records, 1995.CD], adding her own spin and melodic movement to the line, she neatly packages her proposal of love in an empowering and sultry way. With a goddess-like prowess, Alyse delivers the ultimate, "me & somebody's son" anthem of 2020! 

Alyse's upcoming project, "Claudette's Garden," anticipated release, July 20, 2020, is poised to story-line and musically highlight the "flowers"of her life as inspired by her grandmother. Follow the link below to listen to "Shoot My Shot" and preview additional musical highlights from "Claudette's Garden".