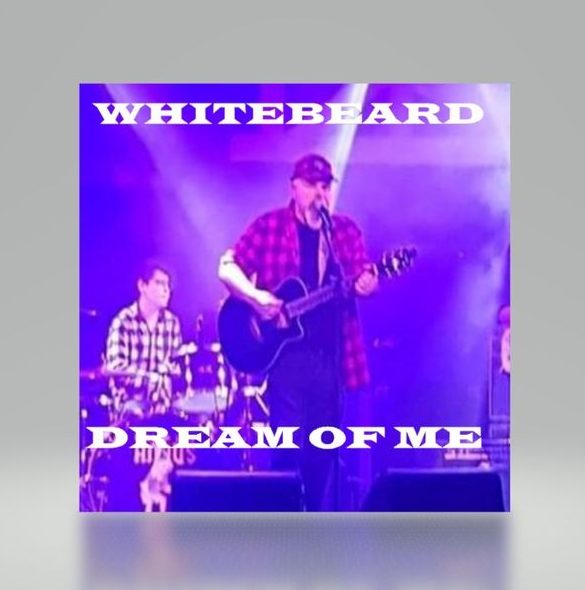 "Dream of me / And I'll dream of you / Then one day they may / All come true / 'Till then, all I wanna do is dream" sings Whitebeard in the chorus of his new fabulous single "Dream of Me." Hitting record store shelves just in time for the first early rays of summer, "Dream of Me" returns the Whitebeard moniker to the spotlight this April on the strength of rhythm and rhymes as pure as a warm new day itself. The harmonies richly toned and the humble sway of the percussion enough to take anyone's worries away, this is a song and music video we could all use this season.
TWITTER: https://twitter.com/white_beard11
Beyond the lyrics here, most every element in "Dream of Me" has a bright, buoyant feel to it. The drums relish the plodding tempo as though it were the most decadent entity in the universe, and while they're flanked by a melodic force from the guitar parts that is more than enough to make listeners fall in love with the song, they're never eclipsed in the big picture. Positive energy is everywhere we look and listen in this release, which is more than I can say for some of the biggest chart-toppers in pop at the moment.
There's a not a lot of polish on the lead vocal in this track, but frankly, I don't think Whitebeard's voice needed any sort of extra boost from behind the soundboard. When this guy has the mic in his hand, he can melt ice in the midst of a blizzard, and I've found its best when his singing is presented as cleanly as possible. Some artists might need a lot of sonic filler to buffer their vocal and the other instrumental components in any given recording, but that's definitely not the case for this player.
HEAR NOW: https://whitebeard.hearnow.com/
Overall, the master mix here is very streamlined (perhaps even a little more than it needed to be). It works well in this instance, mostly because it counters the jagged nature of the arrangement with a bit of consistency, and though it's a touch more alternative in design than I had anticipated, it fits in with the general direction Whitebeard's music has been going in rather excellently in my opinion. He's following the beat of his own drum at this stage of the game, and from the looks of the video for "Dream of Me," having a heck of a good time doing so.
I loved what I'd heard from Whitebeard in the past, but as far as creative growth goes, this is definitely an upgraded look for the lauded singer and songwriter. "Dream of Me" has the cosmetic cash and carry to shut down his rivals without overstating any eclectic ambitions Whitebeard might be toying with these days (a difficult balance for any musician to strike). I had a feeling we were going to get something gutsy in the wake of Plaid Is the New Black, and in this single, we get exactly that and more.
Loren Sperry