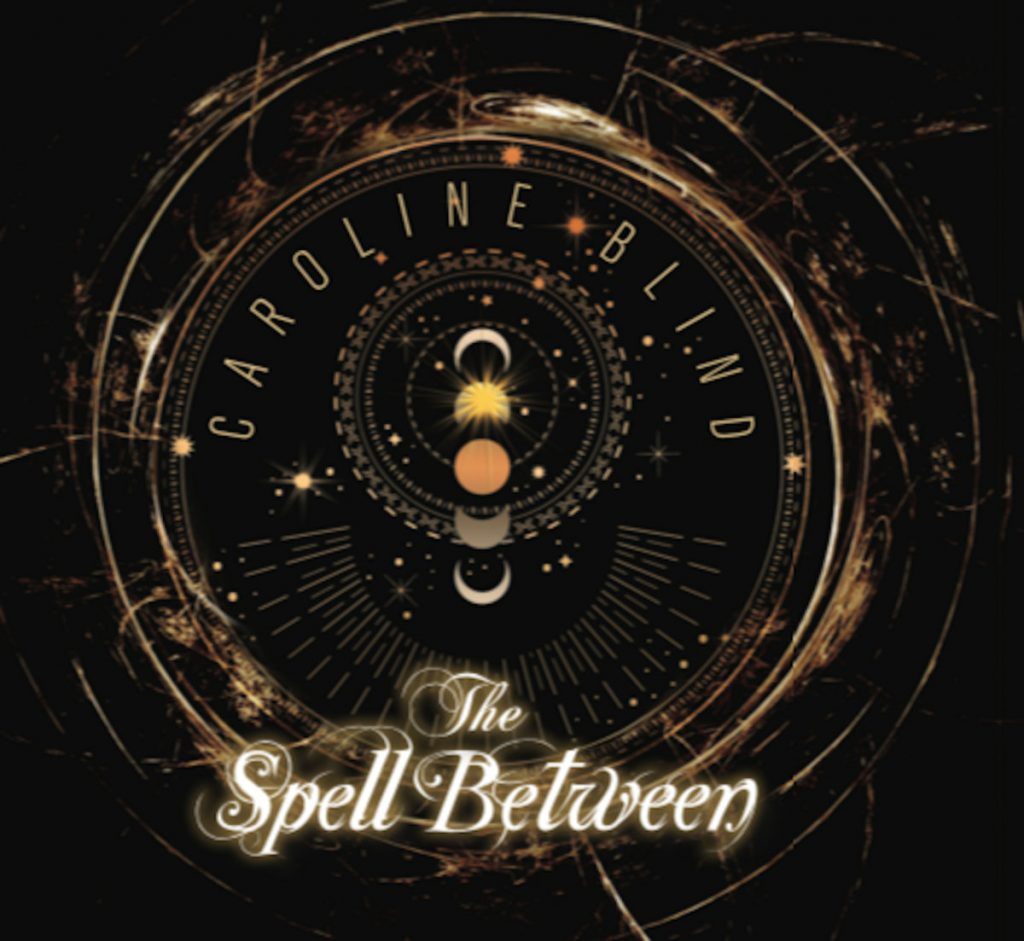 Rocker and poet Caroline Blind's pallet might be a bit darker than most. Her songs fall into place into an often melancholy journey. In her album The Spell Between, Blind bewitches the listener into her expressive moments. At her core, Blind's songs reveal addiction and loss. None of the songs on The Spell Between should be taken lightly – as an artist Blind captures for listeners what we often can't see in our own true selves.
The Spell Between features the two previously released tracks "Need To Say" (dropped in 2019) and "First". Blind is also known for her tenure in Sunshine Blind. Formed in 1991 in Clifton, N.J., Sunshine Blind released three albums between 1994 and 2003. Her viewpoint is coming from a place of having traveled many roads, many paths. The Spell Between features 11 tracks: "First", "God Damn The Sun", "Heaven", "Tribe", "Death To Sleep", "Regodless", "Crescent and the Star", "Need To Say", "Aint No Sunshine", "Death To Sleep (Alt Mix)" and "Regodless" (Alt Mix).
YOU TUBE: https://music.youtube.com/playlist?list=OLAK5uy_n7do7HVLijcU0LCCiSZT8qnXw3hJVELNM
Lyrically, Blind doesn't hold back. That's what makes songs like "God Damn The Sun" so special. "So I gained an addiction, to drink and depression, they are mine, my only true friends, and I'll keep them here with me, until the very end," Blind sings. As a listener, you're swaying to her cool-laced vocals. The acoustic guitar strums hauntingly along her vocals, the lyrics linger. The idea that this character in the song has isolated or shut out all the positive influences in his or her life strike a deafening chord.
In the up-tempo "Death To Sleep" Blind relies more heavily on electronica and a drum machine. The song feels less invasive than "God Damn The Sun" and more futuristic or even dystopian. Her lyrics "different rooms, a hundred or thousand miles, beauty sleeping, see how she weeps, his won't wake her, only poisons her dreams" reminds me of the idea that when one is depressed, all one wants to do is sleep. The body craves the bed; sleep is an addiction. Perhaps Blind is stuck in the cycle and is yearning for death of sleep, and wants to bring life back to her subject.
BANDCAMP: https://carolineblind.bandcamp.com/album/the-spell-between
"Aint no Sunshine" features palpable cymbals and the listener can hear the crisp guitar riffs. Th The song is enigmatic and her version of the Bill Withers (1971) is slower and deliciously a Blind original. Michael Jackson covered the tune in 1972 and others like Joe Cocker, Paul McCartney, Sting, Kenny Rogers and more have put their spin on the song.  It's fitting for the theme of the album  – a darkness, a depressed state-of-mind. Blind really stretches out "I know" into this slow-motion movie playing in the listener's mind. Her cadence and her candor feel like hurt. She's hurting, but the music is soothing her pain. The song takes on a life of its own, with Blind's help, and of all the songs, feels the most uplifting.
The Spell Between is produced by Caroline Blind and Gordon Young. Young also engineered (mixed and mastered).
Loren Sperry