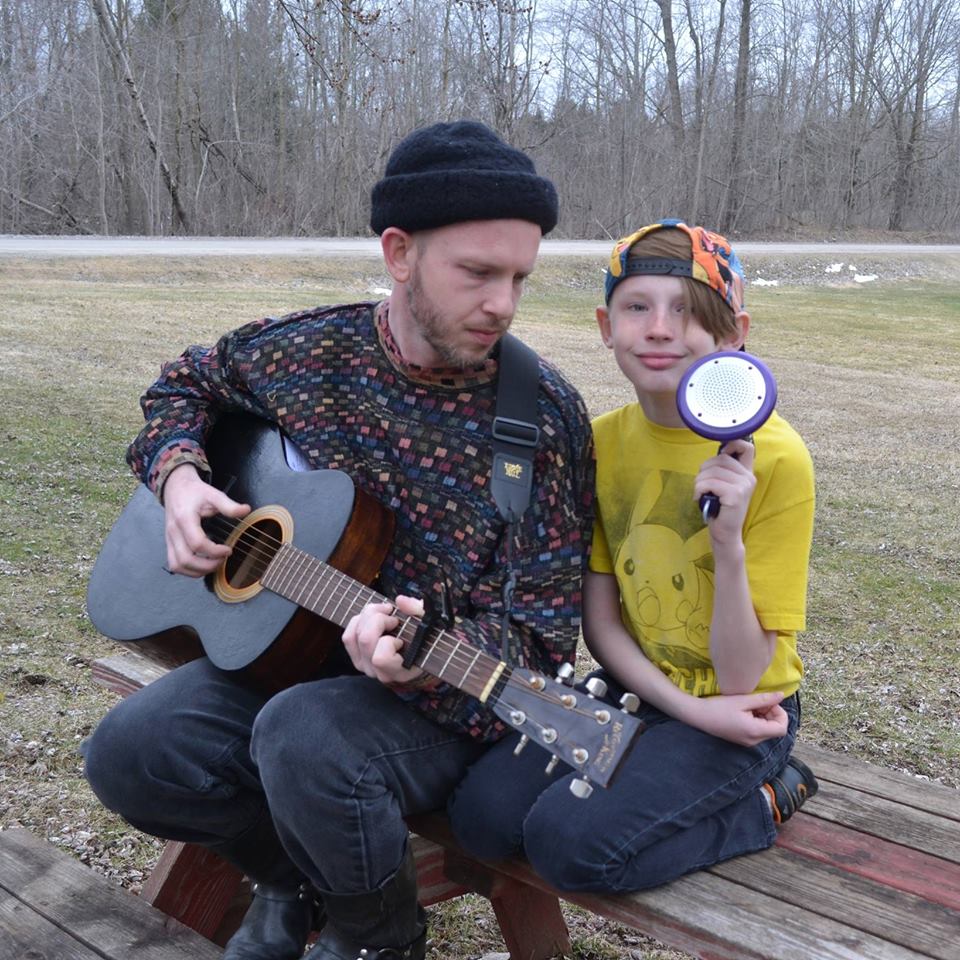 The harmonies float as high as the heavens can take them in "Wait Wait Wait Wait Wait for Me," and while Streaking in Tongues stir up a similarly transcendent vibe in the Harry Nilsson-reminiscent "Inside out and on My Ass," they're no less a captivating gem as they are in the violent "Sunlight of a Thousand Babes," cowpunk swing tune "Sure as Heaven" or the self-explanatory "Irrational Blues." In Streaking in Tongues' latest record Oh My Darlin', the father and son-led band tries what other artists are often too hesitant, or too inept, to attempt, and to say that the results are some of the finest that the avant-folk scene has heard this year would be just too great an understatement for anyone to make.
URL: http://www.streakingintongues.com/
The instrumentation that spans the nearly ten minutes of "I'm Gonna Love the Hell out of You" is quite striking, as are the anxiety-ridden melodies of "Nothing Quite Like It in the World," the subtle strain of "Fear of Limbo" and confessional vibe of "Screw Up," but I actually found the lyrics to be the most consistent draw in all of these songs. There's a lot for us to take in with the fifteen tracks on this LP, but I like the way that the band structured the songs as to segue directly into one another like a grander medley instead of a bevy of random studio recordings. I was really impressed with what I heard in Kindergarten Prayers, but between that record and Oh My Darlin', this is far and away the more mature offering.
I can see where some critics would have an issue with the tension-building nature of "Sure as Heaven," "Sunlight of a Thousand Babes," "My Single Wife" and "Rock n Roll Will Never Love You Like I Do" as they lead into tracks like "A Blessing I Can't Earn" and the perfect "Our Love (Couldn't Outrun a Train)," but I for one love the cinematic feel that this creates during focused listening sessions. This is a sit down and pay attention LP if there ever was one, and when you think about just how rare these kinds of albums are in this genre (especially at the moment), it's all the more impossible to deny the significance of its release this year.
DEEZER: https://www.deezer.com/sr/album/113464622?autoplay=true
If you've never heard the amazing work of Streaking in Tongues prior to now, I would recommend taking some time out for Oh My Darlin' this fall, as it is possibly their most brilliant offering so far. There are a lot of ways that one could interpret the meaning behind songs like "Damn Machine" and "We're Still Gonna Be All Right," but where some might find their multilayered construction to be confusing, others will recognize them for being the mind-bending experiments in excess that they are. There is no putting this album down after you've picked it up for the first time and, in my personal experience, it gains even more intrigue after multiple listens. Though definitely not for the timid music connoisseurs of the world, Oh My Darlin' is a sonic journey that will sweep genuine audiophiles off of their feet in even the most cursory of examinations.
Loren Sperry