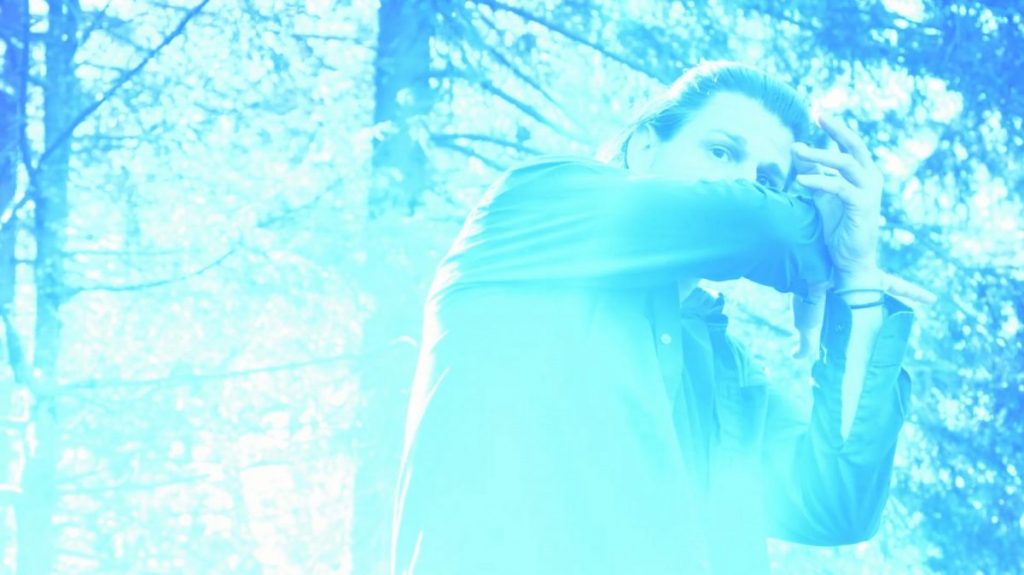 "I'm Voyager number 1!" exclaims the lead singer of The NaveBlues before the band descends into the jazzy grind of grooves that comprise "Pale Blue Dot," the all-new single and music video from the critically acclaimed Norwegian syndicate, but this initial eruption of energy isn't to be an isolated explosion in the next few minutes of play that follow. The NaveBlues engage in a swaggering strut here that is contagiously danceable, and even when their old school rock n' roll beats fall back on a formulaic structure, the melodies that adorn them never sound anything but organic and rich with authentic vitality. With little more than an infectious swing and a whole lot of enthusiasm on the part of its players, this spacey homage to humanity's first attempt at making contact with extraterrestrial beings becomes one of the best new singles out of the band's scene this summer, and unquestionably a magnificent addition to a catalogue of music that is already considered to be among the most elite in its class.
YOU TUBE: https://www.youtube.com/watch?v=erlir05K2Xo&feature=youtu.be
The music video for "Pale Blue Dot" doesn't over-conceptualize the narrative of the song at all; on the contrary, it's surprisingly simple, straightforward and to the point, leaving all of the frills that one would normally associate with the hardly-provocative pop music that major labels have been spitting out on a conveyer belt lately on the sidelines. Amidst a beautiful rural backdrop, our protagonist (played by Navé Pundik) finds a means of communicating with lifeforms from a distant universe, and eventually he unites an underlying message of art's infinite relatability to beings of all sorts – aliens included. It's wonderfully surreal and could even be interpreted as existential in nature, and yet it's not at all as pompous or self-righteous as some of the similarly-stylized videos that I've seen this season have been. If there's one thing that The NaveBlues know how to do better than most anyone in the business, it's staying focused on a consistent model that never adheres to the standards of another group's ethos. This is a band that knows exactly what they want to say in their work, and this video (and its source material) contains some of the most interesting content that they've ever attached their name to.
FACEBOOK: https://www.facebook.com/TheNaveBlues
I had only heard a little of The NaveBlues' work before catching a sneak preview of the video for "Pale Blue Dot," but I'm certainly not going to miss out on anything that they produce moving ahead. They're truly one of the most unique bands currently active in the underground, but even more compelling than their individuality is the fact that their music is still as accessible to casual listeners as it is hardcore experimentalist buffs. I don't think that this single/video combo represents a creative ceiling for the group, but there's definitely a case to be made that this is the most robust instrumental arrangement they have recorded so far. Only time will tell for certain, but I've got a feeling that this won't be the last occasion on which we see The NaveBlues' moniker gracing headlines this year – they've got a lot of momentum right now, and it's hard to see them slowing down anytime soon.
Loren Sperry