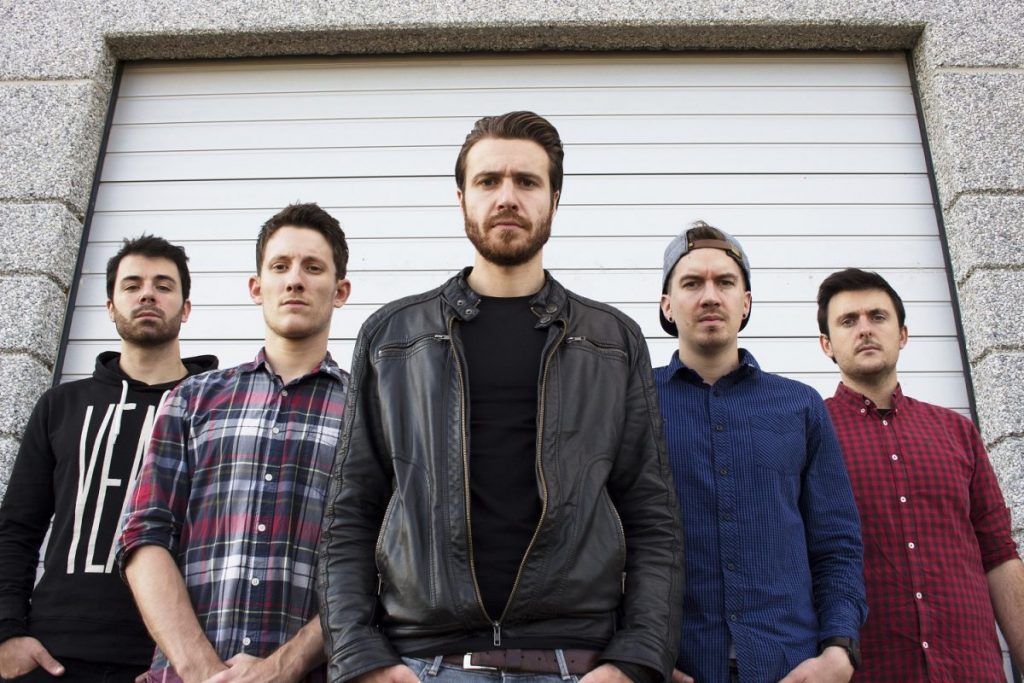 Onlap are back this summer with a thunderous roar in their new music video for "Miracle," a single driven by its metallic riffing and fierce, anthemic lead vocal. Directed by Mathieu Spadaro, the video for "Miracle" is steeped in aesthetically-provocative imagery that is as captivating and textured as any of its music is, and despite the high-budget look of the shots, there's never a moment where it appears to be the product of commercialism nor the result of some coarse pandering to contemporary trends. This is one group of rock n' rollers that can be relied upon for their commendable artistic ethics, and those very ethics are partly what makes their latest release one of the more interesting that I've seen this August.
TWITTER: https://twitter.com/onlapmusic
There's no hiding the political subtext in the music video's visuals nor the lyrics to "Miracle," but I don't know that I would go as far as to say that the band has a particular adversary that they're targeting with this specific song. The allusions to a savior amidst the chaos of modern life, the grind of authority and the discord it creates all add up to some solid protest rock with a vicious, heavy metal-style pulse, and while it's not exactly Hear Nothing See Nothing Say Nothing, it's still enough to get your heart racing (especially when you're already fired up about the current state of our society as a whole). Its narrative could apply to the band's native France as much as it could the United States or anywhere currently marred in sociopolitical divisiveness, and that alone says something about the versatility of this track.
The guitars aren't overly scooped in "Miracle," and I definitely think that by avoiding a more visceral sound Onlap made it a lot easier for us to appreciate the harmonies that this song is sporting throughout the nearly four minutes that it lasts. With the riffage conservatively mixed as to keep the distortion from spilling into the vocal, bass and drums, there's a clarity to this single that just wouldn't have been there otherwise (and has been missing from the bulk of rock and metal songs that I've been reviewing over the past few months). Onlap aren't trying to stroke their egos with this number; if anything, they're steering clear of the sort of overindulgences that have cut too many of their predecessors down in their prime.
YOU TUBE: https://www.youtube.com/watch?v=hw75vNko5G8&feature=youtu.be
Metalheads and rockers alike will want to check out this most recent studio work from Onlap the next time that they're in front of a computer or at their local record store, as it most definitely presents audiences with the most complete and robust sound that the band has produced thus far in their career together. Though it has moments of Dragonforce-like machismo, I think that "Miracle" is a lot more efficient than most compositions of its kind are, and while it's not exactly a departure from the style of play that they introduced us to early on in their campaign, this is undeniably the most cohesive that they've ever sounded as a group in or out of the studio.
Loren Sperry