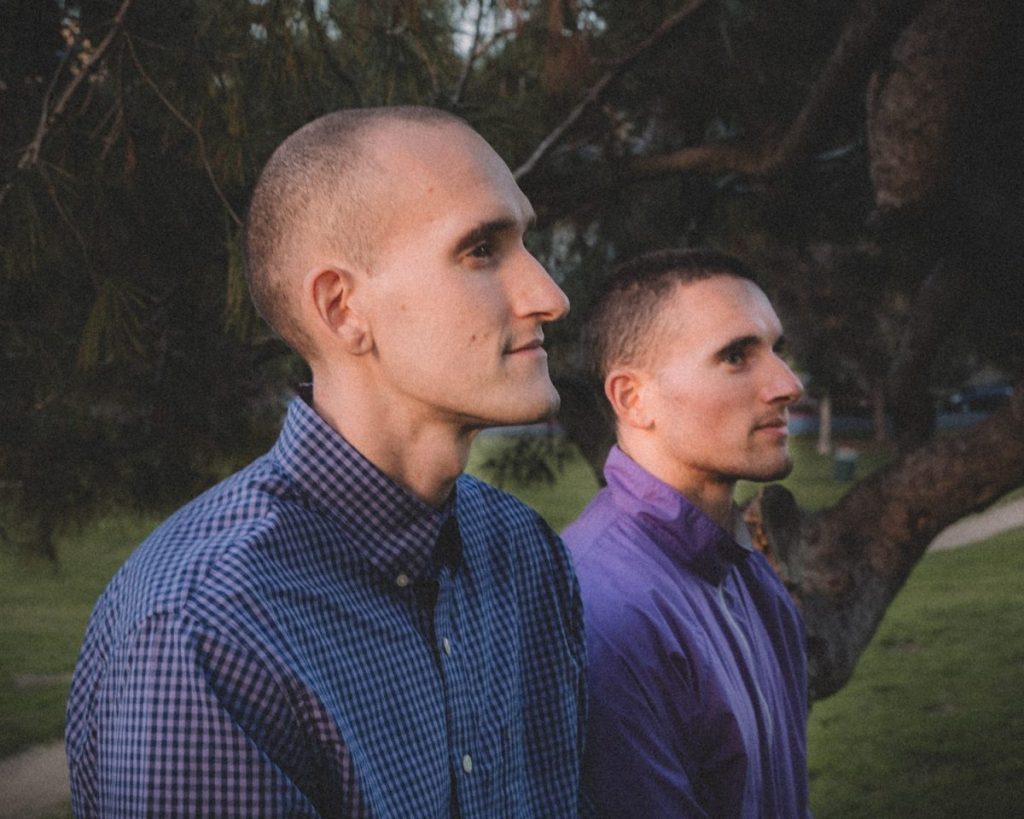 URL: http://www.thegillumbros.com/
The Gillum Bros' "Sticky Note" is the latest single from an intelligent and stylistically diverse act capable of wringing fresh variations on timeless songwriting themes. The single has a video released at the same time and, taken as a pair, both the track and accompanying clip represent the next natural step in The Gillum Bros' evolution as songwriters and performers. Vocalist Keith Gillum will attract much of the listener's immediate attention with his strong and evocative voice, but Keith Gillum deserves as much notice for his equally evocative piano playing and his talents as an arranger. There's little, if anything, missing from their presentation and the video is an excellent visual companion for this fine piece of songwriting.
It is impossible to select a single defining element of the performance. Both Keith Gillum's musicianship and his brother Ryan's vocals and lyrics are exceptional and, more important than anything else, complementary. Keith's excellent piano work is a major part of the song's musical makeup, but there are splashes of organ brought into the song as well that gives "Sticky Note" additional layers and emotional weight. Guitar is present as well, acoustic as well as electric, and brief but piercing lead playing in the song's second half is one of an assortment of musical peaks for the tune.
The focus brought to this song is extraordinary. "Sticky Note" encapsulates an universe of emotion in a little over three minutes, but listeners will never feel cheated. The Gillum Bros, if they haven't before, prove themselves masters of concision with this track. It makes it all the more ideal for an accompanying video. Will DaRosa's promotional clip for the song has its own artistry shining through. It has an almost painterly approach in its use of color to invoke emotion and reinforce scenarios and casting Keith Gillum as Ryan's romantic foil is a sly knowing wink to the long history of sibling animosity strewn throughout popular music history.
"Sticky Note", in the hands of lesser songwriters, could have come out as an angry screed against a woman who did Ryan Gillum wrong, but his songwriting rises far above such predictability. It mixes humor with pathos to excellent effect and Ryan's singing and acting in the video alike double down on those qualities. There are a number of arresting visual incorporated into the video and the interaction between the brothers is convincing without ever going over the top. The song and video, taken as a whole, are quite impressive.
YOU TUBE: https://www.youtube.com/watch?v=mHTjDoPM8To&feature=youtu.be
It should make for an excellent live number as well. The magic of brother acts is alive and well thanks to individuals like Keith and Ryan Gillum. Their unique blending of many musical traditions has the sort of seamlessness suggesting this song existed all the while and waited for them to "hear it" and commit it to a recording. The best ones always make it sound effortless, easy, and The Gillum Bros' "Sticky Note" is among the finest singles you'll hear in 2019 if you appreciate meaningful and first class songwriting.
Loren Sperry