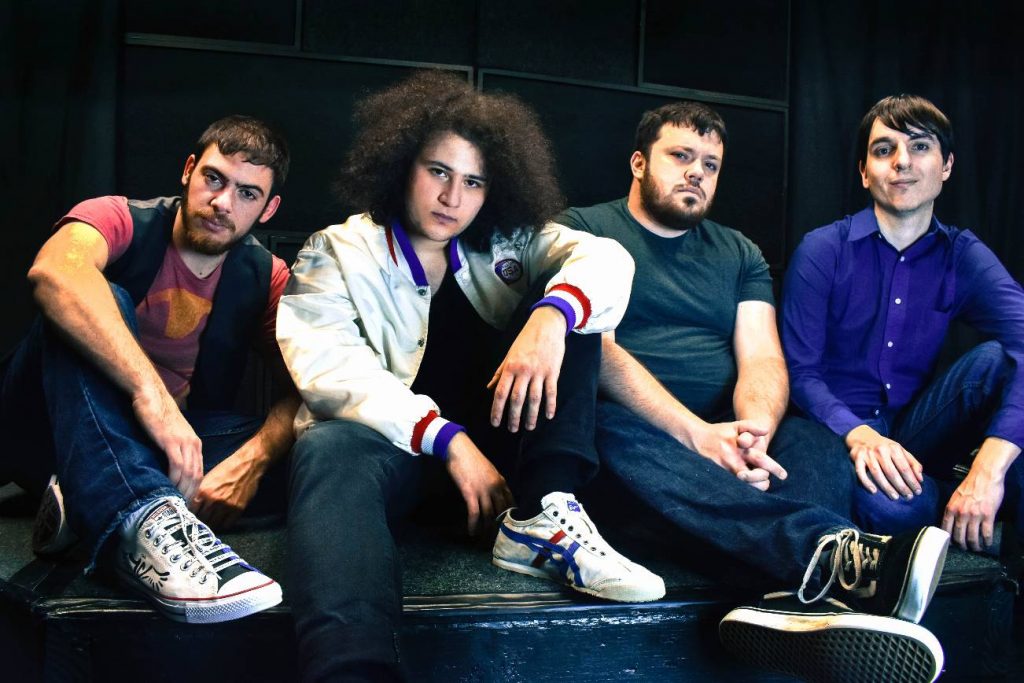 Atop a tidal wave-sized riff and a stately horn section's powerful melody, vocalist Michael Rubin sings "Cause I'm a fool for you / And there's nothing I can do / I just keep on waiting / For these new kicks to get old," in the climactic chorus of his band The Inoculated Canaries' new single "Sneakers," which was released this year to a warm reception from both fans and critics. Rubin isn't holding anything back from us on the lyrical front in this swinging song, and while I admit that I was expecting a lot out of this latest track from The Inoculated Canaries, I can confidently say that they've hit another homerun in this juggernaut of a jam.
URL: https://theinoculatedcanaries.com/
The addition of the horns in the chorus adds a lot of spice to a familiar rhythm and, in my opinion, gives it that signature I.C. feel that the group has become known for in the last half-decade. Their tonality is splendidly crisp and sounds as organic as it would on stage, and though the guitars are the undisputed driving force in "Sneakers," Rubin shares the spotlight with the other players without ever sounding vexed or buried by the multifaceted instrumentation surrounding him.
As far as the percussion goes, "Sneakers" boasts a drum pattern that is easily the most texturally expressive component of any in the song. The pulsating beats give context to the emotional verses like nothing else could have, and I think that without their prominent presence in the mix, this wouldn't be nearly as engaging a single as it is in this form. You can definitely see why The Inoculated Canaries have been compared to the Foo Fighters in the past here, but there's no debating the originality of the sound that they're discharging in this fiery new track.
The music video for "Sneakers" is surreally provocative and demands a reaction out of anyone who views it. The tale that it tells us in a stoic, but highly emotive, string of shots is riddled with so much unfiltered vulnerability that I wouldn't recommend it to the newly single (or those who are a little sore over a messy breakup in general), but regardless of its stinging design, I don't think there's another alternative video out this summer that is as accessible as this one is, no matter how many times you've absorbed its viciously relatable content.
WATCH THE VIDEO: https://www.youtube.com/watch?v=E2XAx3bK6M0
It didn't take very long after picking up my own copy of "Sneakers" to decide that it's my favorite song by The Inoculated Canaries so far, and from the looks of the press that they've been getting this season, I'm not the only music journalist saying as much. They've got so much charisma in this track, so much undying emotion that putting it down isn't as easy a task as it might sound. This isn't the only strong single contained in their growing discography, but I think that it's got the potential to expose The Inoculated Canaries' sound to a larger audience of listeners who have been hungry for some full-throttle, raucous alternative rock in 2019.
Loren Sperry