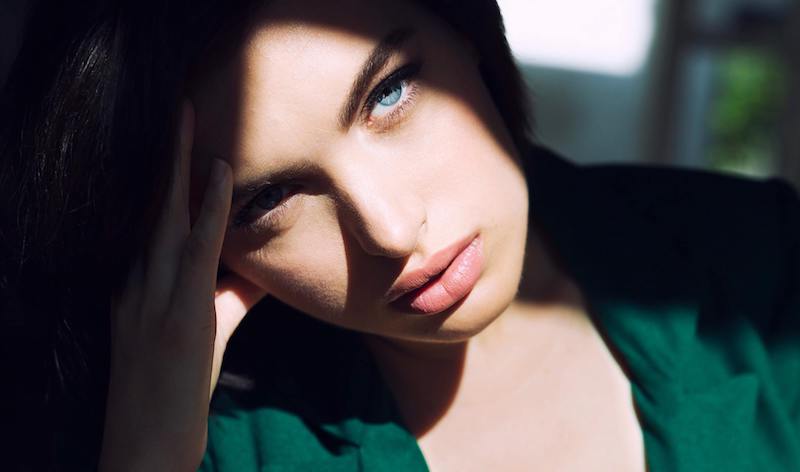 "Love You to Death," the new music video from Nya, opens with the powerful image of tears cascading from a brokenhearted lover's eyes, and from there, launches into a textured visual experience that embodies the pain of loneliness, particularly when it's been forced upon us out of nowhere. Nya comes into summer with the sonic goods and some sweet, spacy shots that are surprisingly blunt and unfanciful in this video, but to be truthful, I didn't need a colorful depiction of the lyrical content to understand the depth of emotion that this singer is working with in "Love You to Death." From the jump, the music makes it perfectly clear how personal a statement this song contains.
SPOTIFY: https://open.spotify.com/album/6U66UJSRwEUvenIifS2CTl
We begin in a tizzy of synth harmonies that slowly unravel before our very ears in the next ten seconds. Nya doesn't waste any time in getting right into the guts of the narrative with her wispy words, which wrap around the percussive track before crushing us with an impossibly large blow in the chorus. The road that leads us into the hardest-hitting hook in the song is rigid and full of an unstoppable poetic vanquish, but there's never a sense of depression in the air; underpinning every verse is Nya's fearless energy, which serves to remind us that at the end of even the darkest of tunnels lies the light of a new day, and moreover, a new set of possibilities for our lives.
The chorus circles us in stereophonic audio, replicating a predatory shark preparing to zero in on its target for the kill. Nya's voice soars into the sky like a free spirited bald eagle, subsequently lingering above the backing band for what feels like an eternity. She's in no rush here; there's nothing that sounds forced in "Love You to Death," and in the video for the song, the transition from shot to shot feels dragged out intentionally, as if to make the ache of the imagery last as long as it would in real life. Surrealism has been all the rage in 2019, but I don't believe that I've seen its basic construct employed in the way that Nya does here. She's incorporated a conservative approach to a monolithic means of artistic communication, and the results of her experiment are a lot more tantalizing than one might assume them to be in theory.
YOU TUBE: https://www.youtube.com/watch?v=H18iIBAoKQc
Nya's latest single comes to a conclusion just abruptly enough to warrant a second listen if you're as turned on by its tempered grooves as I was when I first had the chance to explore its melodic ribbonry recently. Without a doubt in my mind, I can confirm that "Love You to Death" is a smashing exhibition of this young lady's well-cultivated talents, which have become quite the force to be reckoned with since the release of her 2017 debut "Let Go," a track that showed us a very promising singer/songwriter some two years ago. I'm confident that she's well on her way to the fame and fortune that artists work so hard to achieve, as this song and music video have raised the bar for her future output substantially.
Loren Sperry