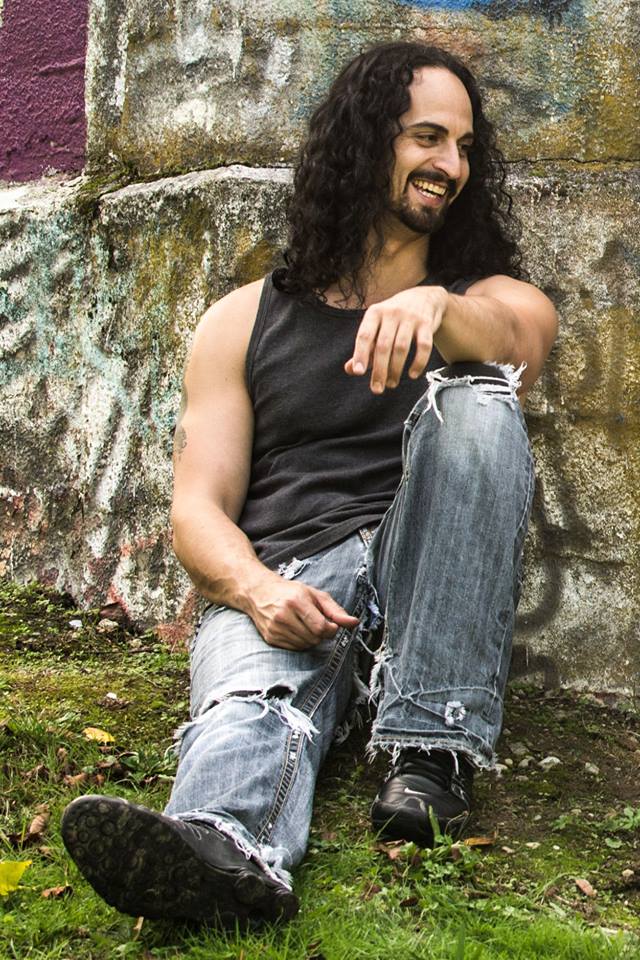 With an angelic drawl that has become a calling card of sorts, Sami Chohfi doesn't waste a speck of time nor a stitch of space in his new single "It's Just Me," as he imparts unto us a playful string groove that has been studded with melodies that are as sterling as they are stirring. In the video for "It's Just Me," we look on as a young boy becomes a man against the backdrop of a hazy Seattle skyline, with Chohfi recalling pivotal childhood memories after discovering a long-lost time capsule that was once adrift in the dark waters of Puget Sound. The guitars dance and flicker to life like flames fighting against the assault of the rain on a cool autumn day, and while the velvet-soft vocal they support is undisputedly captivating, their role is just as imperative in making this song as anthemic and enticing as it ultimately is.
WATCH THE VIDEO: https://www.youtube.com/watch?v=kixPuMdldCw
Sami Chohfi clearly spared no expense – physical, financial and artistic – in constructing the music video for "It's Just Me," and I don't think that you have to be a diehard admirer of videography to appreciate all of the effort that went into its minute intricacies. The story is nonlinear but by no means overly intellectual in tone, and the visuals don't create enough of a conflict with the erudite lyrical imagery for us to feel anything but enthralled by what we're seeing (and hearing) onscreen. Chohfi is our chief protagonist, but director Jon Meyer uses some ambient shots of the cityscape to create some contrast between his homespun cast of characters and the misty beaches, piers and waterways that serve as their stage.
The song itself boasts a couple of light pop sensibilities, but more than anything else, it adheres to the basic principles set forth by the legends of Chohfi's scene. There's a rock n' roll pulse here that is inescapable, even with the many twists and turns that the vicious churning of verse poses, but I don't think that this single would sound nearly as inspired were it electrified with the assistance of a backing band's thunderous drumming and boisterous bassline. I like what I've heard from Chohfi's main band Blue Helix, but he lets his guard down a lot more in "It's Just Me," which inevitably makes the entire track feel so much more authentic and true than it would have been were it merely a conventional rock song.
SPOTIFY: https://open.spotify.com/album/0FXodmsiew7iOfxtBDwS3e
"It's Just Me" concludes on the back of one last lashing of acoustic harmonies, and in both the video and the single, it leaves behind an impression that is as physical as it is emotional and aural in nature. There's something really special about this song, and Sami Chohfi in general, and my gut tells me that he's about to unleash a beast from within in this new batch of solo recordings that could very well elevate his brand beyond the popularity of Blue Helix. He comes from a strain of singer/songwriters that has been largely absent in this latter half of the 2010s, and if he continues to produce this caliber of content in the future, he's going to find a lot of fortune as the next decade in popular music unfolds.
Loren Sperry