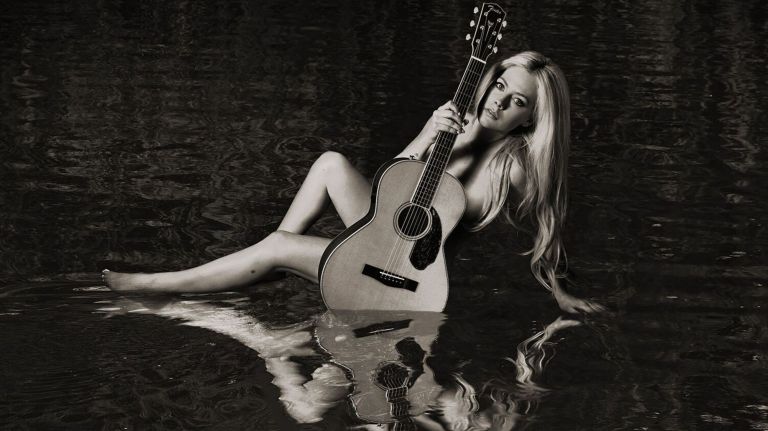 After 5 years since her last album release and fight with Lyme Disease, former pop punk princess Avril Lavigne is back with her sixth album Head Above Water.
As someone who's been completely obsessed with Avril since my childhood, I obviously got too excited for this record from the moment she released the first single "Head Above Water" back in September. She describes it as "spiritual experience" which is noticeable in the chorus where she talks about God and her near-death experience. This dramatic piano ballad reminds me of some of her previous successful songs such as "Innocence" and "When you're gone". You can feel emotions in her powerful vocals during the whole track.
The second track off the record "Birdie" is also about the illness and other struggles in her life. I can really relate to this one and honestly I like it better than the first single. It reminds me of personal problems from my past, and that's exactly what I like about Avril's lyrics in general – she always writes about life with such a passion so her fans can always relate to.
My absolutely favorite one is "I Fell in Love With the Devil". It brings me 2000's nostalgia and Under My Skin vibes. In this dark-themed song, Avril talks about a toxic relationship from her perspective. I'm definitely going to play it on repeat from now on.
"Tell Me It's Over" is a break-up song. Her vocals are on point as well, but the song itself didn't speak to me. I didn't enjoy the lyrics so much, probably because it's "too light" for me and I personally prefer darker stuff. Maybe the song will grow on me with time, but for now, I won't be blasting it while I'm walking down the street with my headphones on.
What really surprised me on this album is collaboration with Nicki Minaj on the track "Dumb Blonde". Even though I'm not a fan of Nicki Minaj or her music whatsoever, I think it's a fun song to play with interesting feministic message. Style of the song is similar to "Girlfriend Remix" ft. Lil Mama from 2007.
One more emotional ballad "It Was In Me" also talks about life, love and religion. Throughout all these songs, you can see how much Lyme Disease changed her and turned her to God.
"Souvenir" is about summer romance that's coming to an end, according to Lavigne. The lyrics aren't the best but it also reminds me of some of her previous work. This one isn't my cup of tea either, but it is interesting to listen to from time to time.
"Crush" is obviously about being in love and I like it a lot. It has this darker vibe with reminds of Give You What You Like and other similar songs. I could easily see this soundtrack being played in any romance movie.
"Goddess" is an acoustic, one more love song. I honestly laughed when I heard chorus for the first time – He thinks I'm sexy in my pajamas, the more I am a hot mess, the more he goes bananas. I don't know if it was pajamas rhyming with bananas, but something about this is really cringy. All in all, it's a sweet song and it has a lovely message and no matter what, Avril will always be a goddess to me.
"Bigger Wow" is a pop song that easily can became a radio hit. I personally don't like repetitive "na na na" part or simple lyrics in general, but it's something that people enjoy these days.
"Love Me Insane" just proves that this really is a love-album. The song speaks about meeting a new lover and being insanely in love, so it's most likely about her new boyfriend Phillip Sarofim.
The closing track on the album is "Warrior". Like the most of the songs off the album, it's about her health battle and surviving; it sends the powerful message and it's a nice closure.