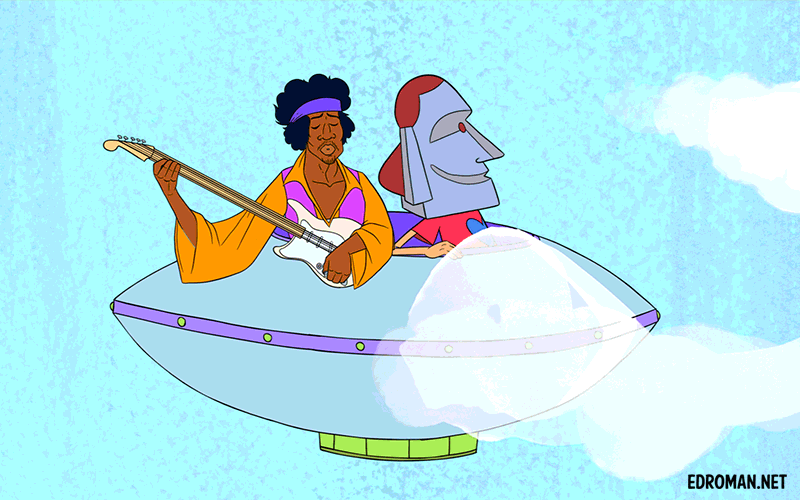 Award-winning Canadian singer-songwriter and multi-instrumentalist Ed Roman has always been on the razor-sharp edge between creative genius and insanity.  That fact is even more evident in these exclusive new looks at his upcoming music video for the title track of his latest album, "Red Omen."  Thee visually stunning animated video was produced by There Be Dragons Creative Media, headed by Nelson Diaz.  Diaz has done animation work for Sesame Street, Kung Fu Panda, McDonalds, Nickelodeon, and many other huge enterprizes.
Ed plans on raising money and awareness for dyslexia, a cause near and dear to his heart.  "Red Omen" the video will make its online premiere during the New York Lift-Off Film Festival, the week of June 25th.
If these preview stills are any indication, "Red Omen" could just be the underground music video of the year!