Unique musical collective ASHRR, made up of Singer – Songwriter Steven Davis and Artist / Producers Ethan Allen and Josh Charles, is slowly creeping onto the music scene with a huge history and incredibly polished avant-garde aesthetic in the form of debut single, "Medicine Man."
"A dark crooner who lives in the shadows and through his words reveals the deepest insight into the human condition. A sound likened to Bowie, Depeche Mode, and NIN – mystery, darkness, drama, intrigue…A voice that mesmerizes you with its power and authority but seduces you into the world of Ashrr"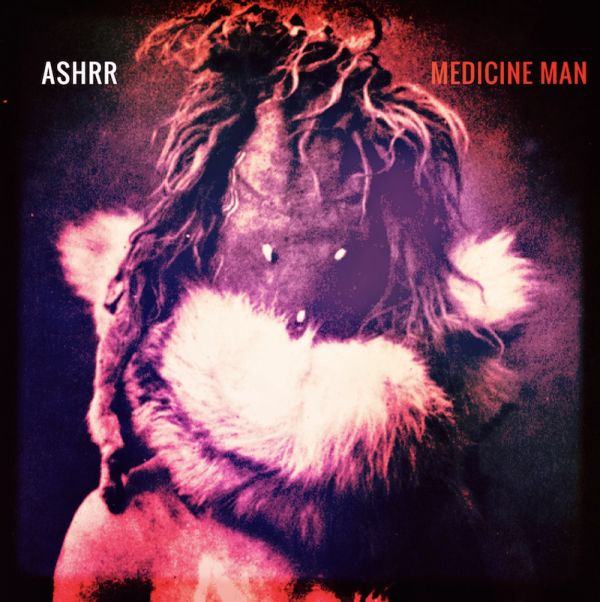 Download / Stream "Medicine Man":
ASHRR – A musical collective made up of Singer- Songwriter Steven Davis and Artist / Producers Ethan Allen and Josh Charles founded in Los Angeles. 
Steven Davis ( Lead singer / songwriter ) 
How do you go from being an ace swing-era vocalist to an elegant neo, darkwave pop singer? "I'm the guy inside the process, and my evolution in music is born from my interior landscape," says LA-based musician Steven Davis.
Steven comes from a fascinating musical pedigree ranging from his Midwestern church roots singing gospel to his booming career as a professional adult musician. Select highlights include headlining residencies at NYC's esteemed Rainbow Room; sharing the stage with icons as Tony Bennett and Diana Krall; and co-writing with pop legend John Oates. His originals have been featured in movies and TV including the title track to "Just Getting Started" and co-writes with John Oates. He has over 500k plays on Spotify.
Ethan Allen – Producer / Songwriter 
Ethan Allen is an American record producer, mixer, engineer, writer and musician currently living in Los Angeles, California. He is also a multi-instrumentalist and member of the band Gram Rabbit from Joshua Tree, California. Some of his credits include Black Rebel Motorcycle Club, Ben Harper, The 88, Tricky, Luscious Jackson, The Cult, Gram Rabbit, Sheryl Crow, Tim Finn, Brant Bjork, Donita Sparks, Meg Myers, Patty Griffin, and Better Than Ezra.
Josh Charles – Producer / Songwriter 
Josh Charles is a critically acclaimed piano prodigy, guitarist, singer, producer and songwriter mentored by Rock and Roll Hall of Famer Dr. John. He has recorded for Columbia Records/Sony Music Entertainment, Island Records and Elektra Records/Warner Music Group. Josh has produced/co-produced and written/co-written seven albums, including his own "Love, Work & Money" (2010) and "1974" (to be released). In-depth television profiles of Josh and his music — including his philanthropic efforts to help re-build New Orleans after hurricane Katrina — have appeared on "Good Morning America," "Tavis Smiley," "CNN" and more. He has also been featured in national print and digital media, including "USA Today," "LA Weekly," "The Huffington Post," "Keyboard Magazine," "Voice of America," "Electronic Musician," and others. Josh was the first musical artist for Casio, serving as the national spokesperson for Casio's Privia brand of digital pianos and appearing in the nationwide marketing campaign. He is also endorsed by Native Instruments, IK Multimedia, Izotope, UVI, and Aston Mics. Josh moved to Nashville in 2013 to further develop his career. There he began collaborating with a string of number one hit writers including legendary rock icon John Oates in both the country and pop/rock formats. In 2014, Josh also began producing and co-writing with traditional big band singer Steven Davis. That prolific partnership has since produced five albums of original songs and covers. Josh now resides in Los Angeles where he continues to write and produce with the biggest names in the music business — including Dr. Dre's Aftermath production team — as well as up-and-coming artists. He has been producing sound content for Native Instruments and Splice and released the ambient "Areazone" on AWAL. Josh has many songs on radio, film and tv including several cuts with John Oates.
Connect with ASHRR: