Don't be fooled. Daisy Jones & the Six remain a fictionalized band, created by bestselling author Taylor Jenkins Reid as the brainchild of seventies nostalgia and documentary style narratives, despite convincing storytelling. The band are back together in the form of a new limited musical-drama series on Amazon Prime Video, premiering March 3. Fans of the wildly popular novel can rejoice as Daisy Jones and her band are finally ready for their small screen debut after first beginning filming in 2020. Today Vanity Fair published a first look at the cast in behind the scenes photos, and announced the highly anticipated release date for the upcoming series.
This news comes only days after the passing of legendary Fleetwood Mac vocalist and keyboardist Christine McVie. While Daisy Jones is only inspired by the famous British-American rock band, there are stark similarities in the characters' intertwined relationships, romances, and stratospheric raise to global fame. Music for the show was even recorded at the famed Sound City, where Stevie Nicks and Lindsey Buckingham first met their future bandmates Mick Fleetwood, John McVie and Christine McVie who were also at the studio. Buckingham Nicks, the duo's self titled debut thanks Sound City in their liner notes and acted as the catalyst for what was to come; it's only fitting that production for "Daisy Jones & the Six" used that same studio to bring to life songs of the same vein.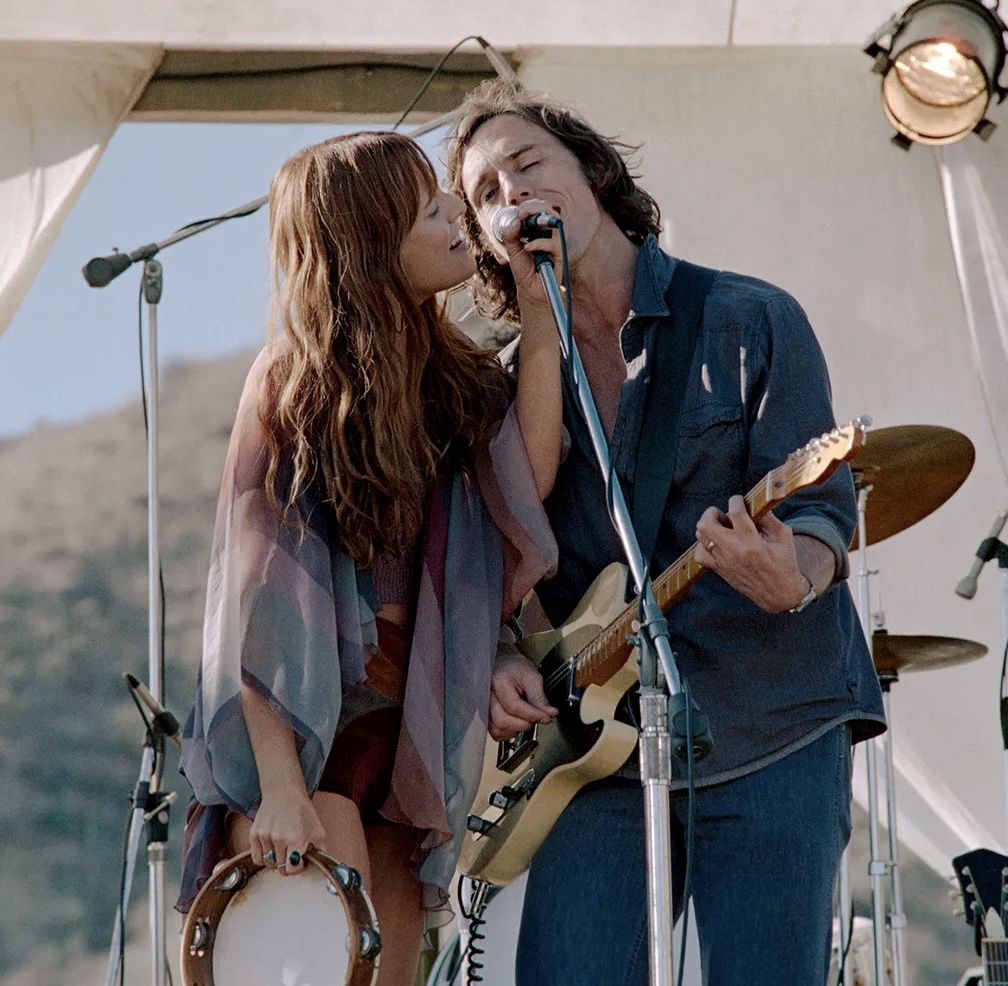 Daisy Jones & the Six, first published March 5, 2019 by Random House Publishing has sold over a million copies to date and remained unwavering from its spot at No. 1 on the New York Times Bestseller list. A pick for Reese Witherspoon's bookclub, the show is produced by the actress's production company Hello Sunshine. The show stars Riley Keough as Daisy, Sam Claflin as Billy Dunne, Suki Waterhouse as Karen, Sebastian Chacon as Warren, Josh Whitehouse as Eddie, and Will Harrison as Graham, and Camila Morrone as Camila Dunne.
A gripping story about the whirlwind rise of an iconic 1970s rock group, and the mystery behind their infamous breakup, classic rock lovers immediately praised the book for its modern rendition on a familiar tale. Modeled after the tumultuous relationships of bands like Fleetwood Mac and bands on The Sunset Strip, Keough nervously sang a muted version of a Fleetwood Mac song for her first audition tape for Daisy.
As the granddaughter of Elvis Presley, Keough certainly has musical instincts, but had not yet learned the power of her voice. "We talked about her singing and we talked about her grandfather and she sort of said, 'You know, I know I have it in me, but I really don't sing outside the shower,'" producer Lauren Levy Neustadter told Vanity Fair . "'This is not a thing that I've done before, but I'm ready to do the work,' and she really did."
The 1970s-set series includes original songs and the full cast singing and playing their respective instruments, which they all spent two years honing. Jenkins Reid penned original songs with full lyrics that can be read in the novel, creating a heavy anticipation for fans to finally hear these songs come to life. Using a mix of the book's original content and new material, screenwriters and producers Scott Neustadter and Lauren Levy Neustadter created songs for the show that felt of the era, without any mimicry. Blake Mills and Tony Berg were chosen as collaborators and lead songwriters for the show, eventually crafting more than 25 tracks over the season.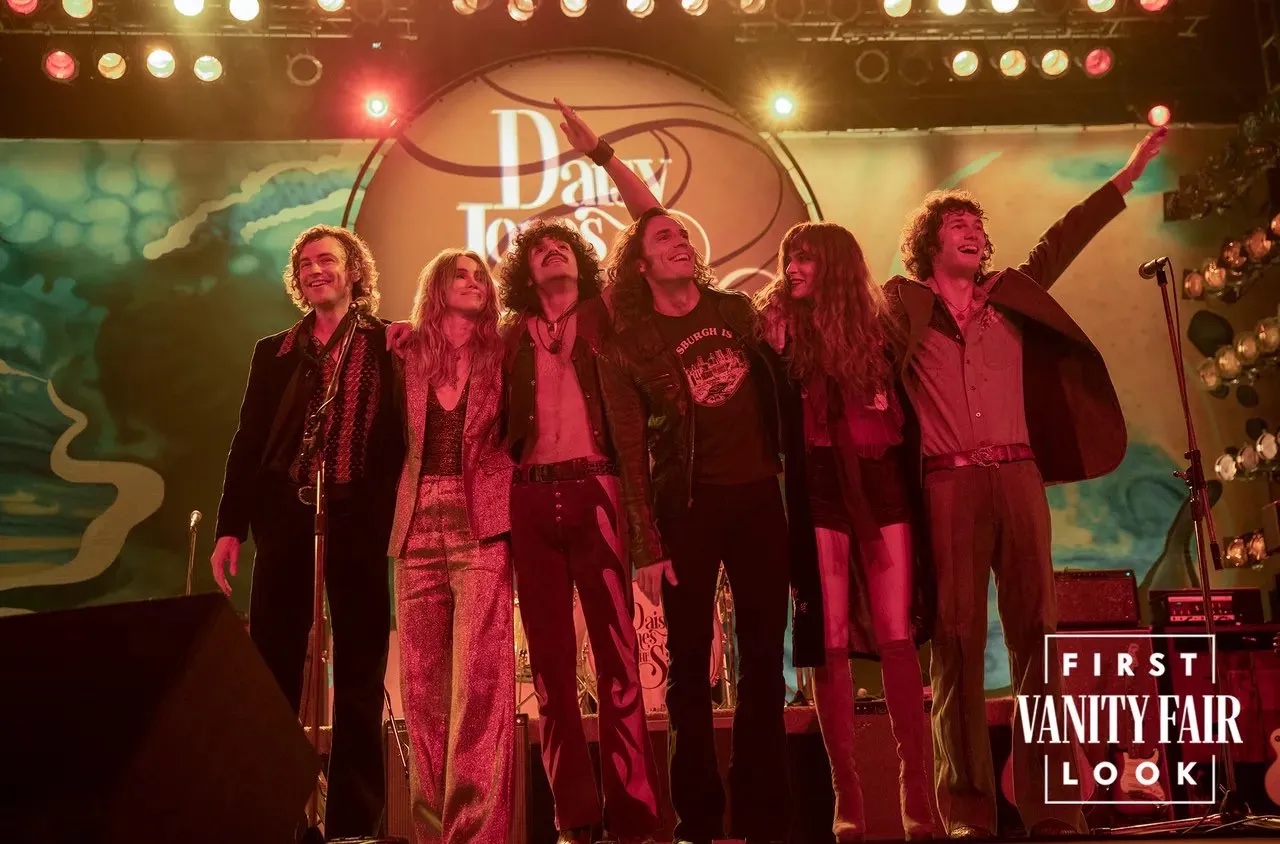 Mills, a session musician who played on Bob Dylan's records and toured with Joni Mitchell, tapped into first hand experience in creating songs that were reminiscent of the time. They additionally collaborated with modern artists like Phoebe Bridgers to round out the songs. The soundtrack will be released by Atlantic Records, featuring tracks from the novel such as "Regret Me" and "Aurora."
Check out the first look at the upcoming Prime Video series below.
"Daisy Jones & The Six" premieres March 3.