You might not be familiar with Winnetka Bowling League's new music but you'd be surprised to know just how many songs frontman Matthew Koma has written for Hollywood's biggest stars. He's written for pop music royalty like Britney Spears, Shania Twain and Hilary Duff while also penning instant club bangers for the likes of Zedd and Tiësto. Even before people knew his name, Koma made his mark in the music industry before shifting his focus to his own indie-pop three-piece, Winnetka Bowling League. The band started releasing music in 2018 but saw their popularity rise throughout the course of 2020 and 2021, partly thanks to the band's recent collaboration with Demi Lovato on their heartbreaking duet "fiimy- fuck it, i miss you." Music Existence spoke to Koma about writing for Winnetka versus writing for the stars, working with Demi Lovato and touring with one of TikTok's biggest viral sensations.
Music Existence: You said the new EP Pulp was inspired by New York and your childhood in New York. What is it about that city that's so special to you? 
Matthew Koma: I think any time you visit a place, whether it's where you grew up or a new place, there's always something in the air or something in the DNA of that city and spirit that influences what you're creating. New York happens to have a lot of baggage, good and bad, for me so going back to it after so many years since living there and kind of rediscovering it but also it was during covid so I was rediscovering it in a very isolating way. It put me in a specific space that sort of influenced what I was writing maybe more than if I was just in my everyday routine of going to the studio in Los Angeles. 
ME: So if I'm a new songwriter wanting to make it big and I can either move to New York City or Los Angeles where should I go? 
MK: Man, that's a question! I think it totally depends on what you're looking to accomplish. If you're an artist there's so much power in being able to be in your bedroom wherever you are in the world and have a voice and work on your craft. If you're going to be a songwriter for other artists a lot of that happens in Los Angeles and I remember first moving here primarily because of that. I lived in New York and I felt like, 'Wow, a lot of the creative stuff isn't here anymore' and you're getting more and more phone calls like, 'Lets work on this record!' or 'Lets work on this artist!' but it's in Los Angeles. There's still some people who are left in New York doing their thing but I think the majority of people who are writing songs for other artists or even just songwriters who are looking to collaborate with other songwriters are [in Los Angeles]. 
ME: There's a duality between being a songwriter for yourself versus being a songwriter for other artists. What do you think is the biggest difference between the two? 
MK: I think when you're working with somebody else you're always keeping in mind that it's a collaborative effort to execute vision. Whether that's sonically or lyrically or whatever. Winnetka's been a really nice opportunity to feel like I can make stuff and not have to compromise or not have to have that conversation out loud with somebody about how to meet in a place where it feels good for both of us. By the way, great songs come from that! It's just a nice, selfish experience. It's just putting on a different hat being able to pull from your own experiences and say things that resonate with you, versus trying to access that in somebody else. 
ME: Do you ever find that ego sometimes has to get checked when you're writing with some of these huge names? 
MK: I don't know when the shift happened but I feel like for as long as I could remember you're best to just not be precious about it, especially when you're writing for somebody else. I should reframe that, depending on how close you are with that artist, I feel like once you really get to know somebody and you become a frequent collaborator sometimes the perspective of being outside of that person is really valuable. But for the most part I feel like your job as a songwriter with somebody else is to go on the journey with them and try to help point out the special thing and say 'That's a cool road we should turn down' or 'That's an idea we should pursue.' Ego is so stupid to me when it comes to songwriting because we're just sitting in a room and either something rad comes out or doesn't.
ME: You've worked with Demi Lovato before when you wrote "Easy" for them, what was different about the collaboration for "fiimy -fuck it, i miss you" compared to the last time you wrote together?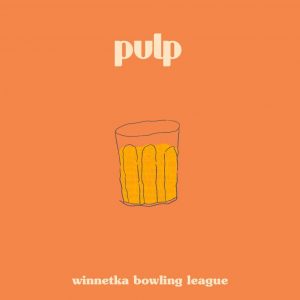 MK: I don't know that I've had a more natural experience in terms of becoming friends via social media and it never felt like either one of us were trying to force working with each other. That's what happened with "Easy," it was like 'Ok, next time you're in L.A. we should work together or write together or something.' and I was working on this song with some buddies…and they really loved that song and wound up recording it. We tracked the vocal then just talked shit for a while and I felt like, 'Oh, we are on the same wave length and you're a really cool person,' again just keeping in touch.
I just happened to post a TikTok one day and they saw it and reached out and was like, 'That song's really good!' It's just been really organic and we're fans of each other and we're really grateful that somebody like them, who has such a huge fanbase to speak to, if we could appeal to a fraction of that with what we're doing then that will be really generous of them. 
ME: You have quite the TikTok presence. Are there any embarrassing TikTok rabbit holes you like to go down?
MK: Mine are so weird… Man I'll go there with like true crime stuff because there's so many true crime channels. There's some dude who does the modern day version of, 'To Catch a Predator' where he just rolls around with his phone on TikTok and meets these skeezy dudes and busts them and it's so satisfying to see them get busted you could watch for like two hours and be like alright cool I just went down the rabbit hole and now it's midnight.
ME: You guys had GAYLE open for Winnetka Bowling League on tour right before she blew up and had the biggest song on TikTok. What was it like for you to be able to bring her out on the road and see her track "abcdefu," blow up the way it did?
MK: Yeah it was awesome! Like we've all been in other bands before and we've been through the thing so it's cool to be around someone who's seventeen and this is her first tour. When we took her out the song hadn't started going yet. We had the first west coast run then we purposefully built in a week and a half between in case anybody got covid so we could continue doing the east cost run. In her case, you know, two weeks later during that break in the tour the song started going on TikTok. Some trend picked up on it and it started streaming more and more. 
And she's such a sweet person and works really hard and from what I could tell has her head on straighter and more focused than I did when I was that age. I feel like it's certainly just the beginning for her. 
ME: One last very important question, with the EP being called Pulp I need to know if you like your orange juice with pulp or without pulp?
MK: I'm a pulp guy. I don't need heavy pulp but I feel like drinking it without pulp feels like weird water or something. I need at least light pulp. For orange juice I don't know if it's because you know there is supposed to be pulp when you bite into an orange, because in an apple it's like there's not any sort of texture or chewy stuff it's just like how would you have the texture of an apple in apple juice? But I do eat an orange and it's like yeah this makes sense because they're really juicy but I'm still getting a little bit of pulp and I want that experience when it's in a glass. 
ME: Respectfully, we can disagree on this one. 
Winnetka Bowling League Online: Facebook | Instagram | TikTok | Spotify | Apple Music | Tour Dates