Killswitch Engage brought the metalcore scene to The Majestic Ventura Theater on February 21st and brought their friends August Burns Red and Light The Torch. This tour, The Atonement Tour, was originally planned for March 2020 but we all know what happened at that point in time. Now Killswitch Engage is back and better than ever. Last November they supported the mighty Slipknot on the Knotfest Roadshow and now they are headlining this tour with 33 dates running across North America.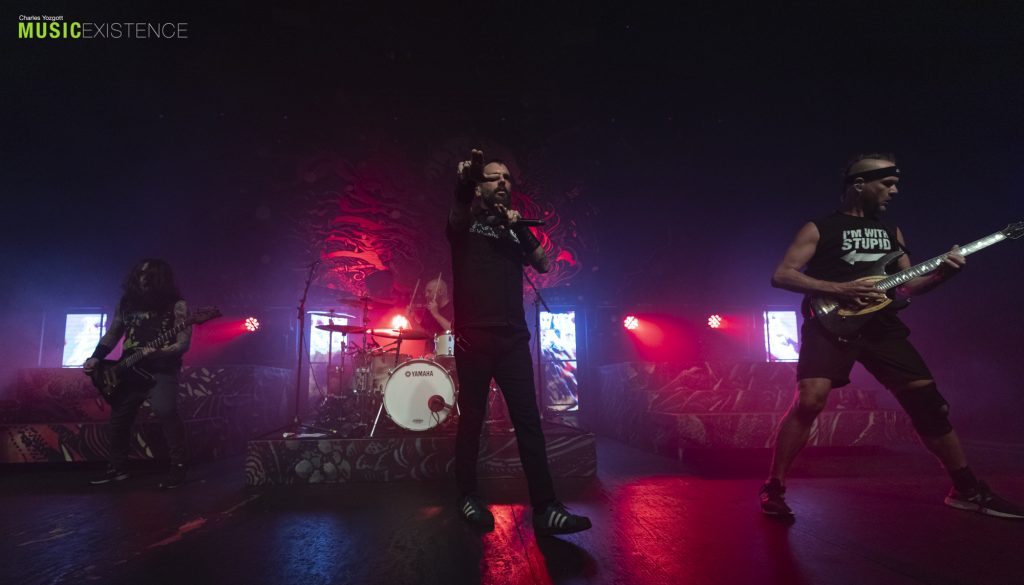 Light The Torch, from Los Angeles, California, started the night with the first track off their latest album You Will Be The Death Of Me titled "More Than Dreaming" and it energized the audience who were ready for a night of metal. There was quite a lot of people that showed up early because they knew who was opening. Light The Torch is fronted by Howard Jones, who fronted KSE from 2002 until 2012, and his vocals are like no other. The 3 KSE albums that he was on made him a household name and made KSE bigger than life in those times. Light The Torch has been together as a band since 2012, their first two albums are under the name Devil You Know, with Francesco Artusato (All Shall Parish) on the 7 string guitar and Ryan Wombacher (Bleeding Through) hitting the 5 string bass. They have just welcomed their new drummer Alex Rüdinger (Whitechapel) into the mix and it seems like this lineup could workout for the long run. Light The Torch have 2 albums out currently and we can only hope that another is in the works very soon.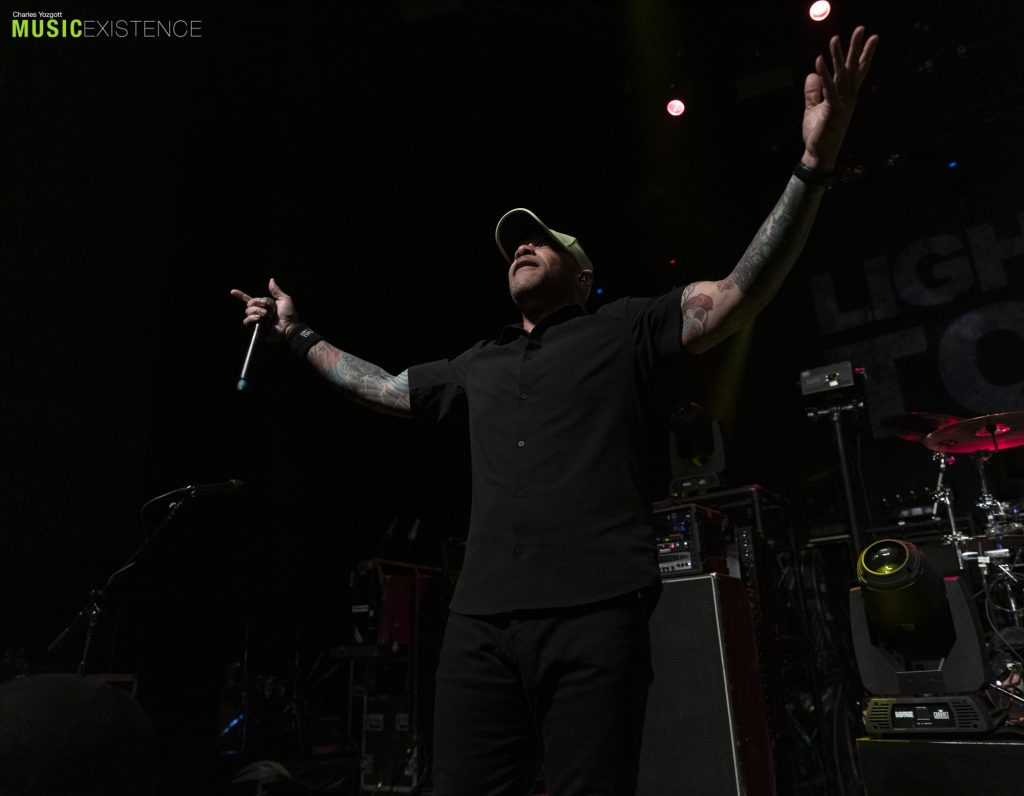 August Burns Red, from Lancaster, Pennsylvania, was up next and they knew exactly what to do. Opening their set with "Truth of a Liar" from their second album Messengers, these guys had the crowd jumping up and down with them while singing every lyric. Lead singer Jake Luhrs's spirited presence is fun to watch as he swings his microphone around and getting the audience involved. You can see drummer Matt Greiner having a blast while he smiles and laughs through what seems to be some intense beats. Bassist Dustin Davidson and both guitarists Brent Rambler and John Benjamin "JB" Brubaker run back and forth on stage giving everyone in the front row a clear view of their amazing skills on the strings. These guys look like they're having the time of their life on stage performing and that energy flows through their music and out into the crowd. Streams of smoke blast straight up from the stage and emphasize the pure force of the breakdown in their songs, it makes the songs come alive. Playing tracks from their 9 studio albums they have released since 2005, August Burns Red does not disappoint, especially seeing them live.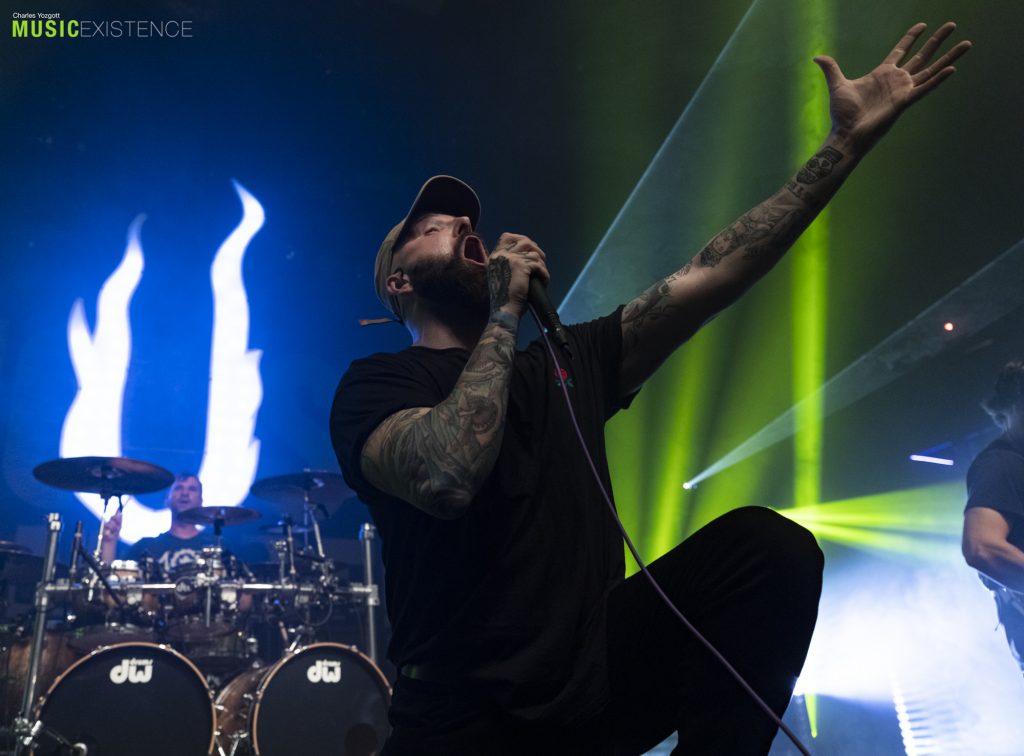 The band of the night, Killswitch Engage, is what everyone was waiting for. Light The Torch and August Burns Red were perfect appetizers to the main corse which was about to be served. Killswitch Engage, from Westfield, Massachusetts, are one of the pioneers of the metalcore scene. Their current lead singer, Jesse Leach (who also fronted the band before the Howard Jones era) sounded amazing opening the night with "Unleashed" off their latest album Atonement. As Jesse stands behind drummer Justin Foley laying down the beats, bassist Mike D'Antonio shares his presence with us by head banging while perfectly executing his bass lines. Both guitarist, Joel Stroetzel and Adam Dutkiewicz, come out shredding and telling the crowd to get crazy by lifting their arms in the air repeatedly.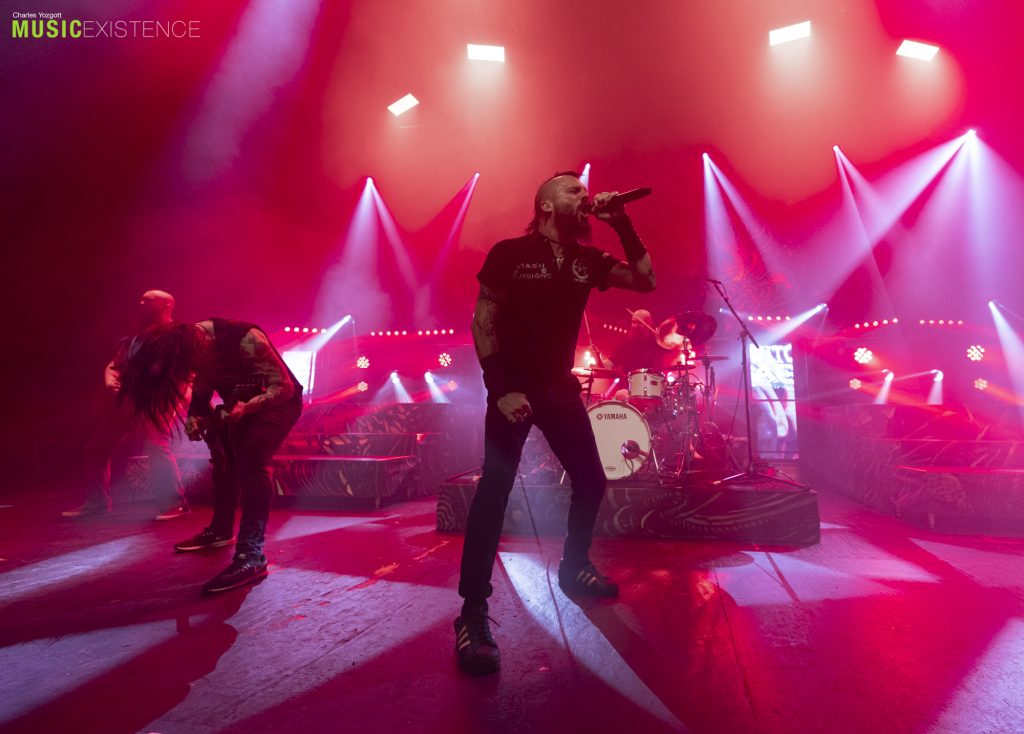 Playing tracks from 7 of their 8 studio albums including hits like "My Last Serenade", "As Daylight Dies", and "Hate By Design", this show had something else in store that was a special treat to KSE fans. Howard Jones from Light The Torch was with KSE for about ten years and all these guys are good friends, so what did they do at the end of the night? The last 3 songs of the night KSE was joined by Howard to help sing a couple songs from the album The End Of Heartache and one from their latest album Atonement. "Rose of Sharyn" and "The End of Heartache" are two of the biggest songs KSE has and it was a sight to see and hear played live with Howard. "The Signal Fire", a fierce single off their latest album with Howard, capped off the night it couldn't of ended in a better way. The pure positive energy that all these guys and bands put out each night is incredible and must been seen to be appreciated the right way. The Atonement Tour 2022 is still going strong through North America so don't miss your chance on seeing some history!
Remaining tour dates:
Feb. 27 — Seattle, Wash. @ Showbox SoDo
March 01 — Boise, Idaho @ Revolution
March 02 — Salt Lake City, Utah @ Complex
March 03 — Denver, Colo. @ Fillmore
March 05 — Green Bay, Wis. @ EPIC Event Center
March 06 — Minneapolis, Minn. @ Fillmore
March 07 — Chicago, Ill. @ Radius
March 08 — Columbus, Ohio @ Express Live
March 10 — Detroit, Mich. @ Fillmore
March 11 — Rochester, N.Y. @ Main Street Armory
March 12 — Philadelphia, Pa. @ Franklin Music Hall
Light The Torch
Setlist:
More Than Dreaming
Calm Before the Storm
Let Me Fall Apart
The Bitter End
Death Of Me
Living With A Ghost
Virus
The Safety of Disbelief
Wilting in the Light
Die Alone
August Burns Red
Setlist:
Truth of a Liar
Meddler
Paramount
Provision
Invisible Enemy
Defender
Bloodletter
The Legend of Zelda Theme
Marianas Trench
Composure
White Washed
Killswitch Engage
Setlist:
Unleashed
Hate by Design
Know Your Enemy
My Last Serenade
I Am Broken Too
Reckoning
In Due Time
Daylight Dies
This Fire
As Sure as the Sun Will Rise
The Crownless King
Irreversal
Always
My Curse
Strength of the Mind
Rose of Sharyn (w/ Howard Jones)
The End of Heartache (w/ Howard Jones)
The Signal Fire (w/ Howard Jones)