Cradle of Filth stopped by The House of Blues in Anaheim, CA on October 21st, 2021 with their Lustmord and Tourgasm Tour and gave a sold out crowd what they've been waiting for since 2019. The extreme metal band from Suffolk, England played their 1998 album Cruelty and the Beast all the way through for the first time live and it was a real treat witnessing this.
Opening the night was Teeth, a Los Angeles based death metal band, who set the tone for the night to come with their brutal set. The fans that showed up early were lucky enough to see this performance that went beyond expectations. Check Teeth out on Spotify when you get a chance!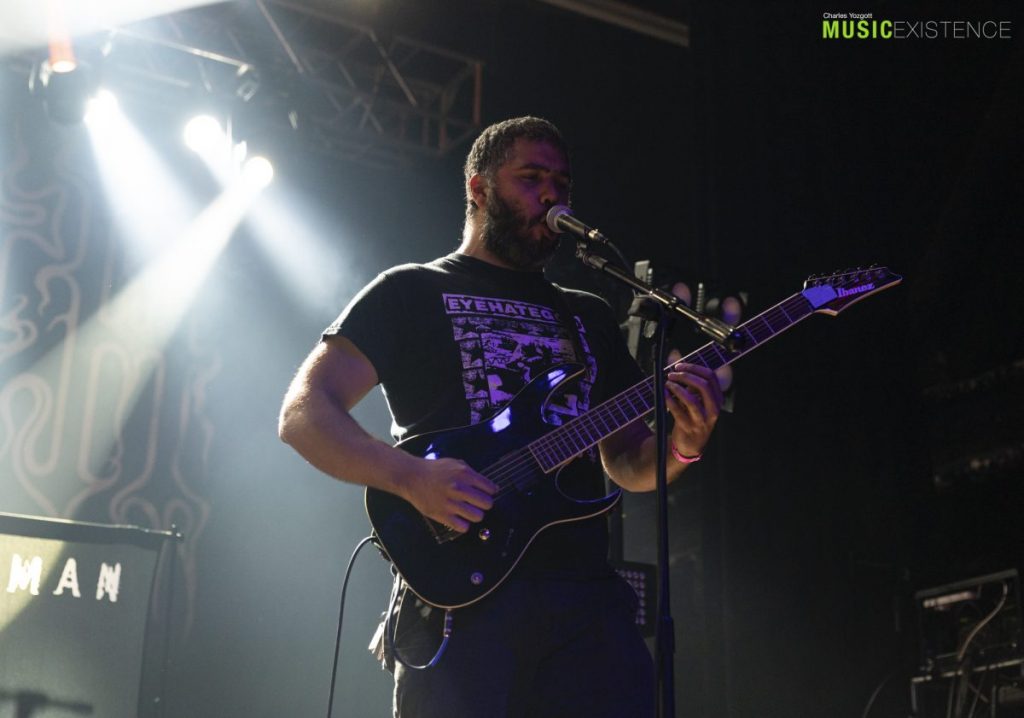 Once Human took over after Teeth's set and boy did they deliver. Label mates with COF, Once Human brought their A game and showed why they're gaining momentum in the metal community. Their singer, Lauren Hart, has a voice that pierces your ears in the best way possible. Her deep vocals are impressive while her clean smooth singing puts you in a trance. The music kicks you in the face with how loud and hard it hits you through the speakers. With guitarist Logan Mader being the well known metal veteran of Machine Head, they did a cover of Machine Head's Davidian which was played flawlessly. The first single they released for their upcoming album is called Deadlock and features Rob Flynn of Machine Head on vocals. Their latest single called "Only In Death" proves that they are here to stay. Check out their new singles from the forthcoming album Scar Weaver out February 11th of next year.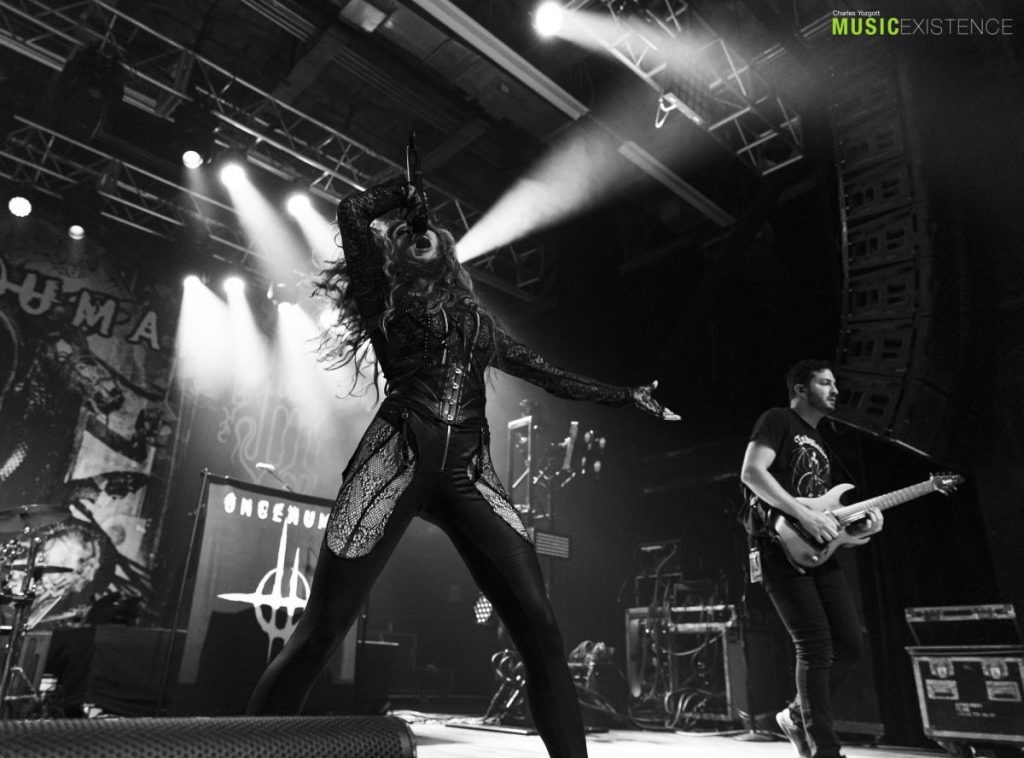 Then the time of the night everyone came to the House of Blues for, Cradle of Filth. These metal giants have been touring the world for the past 30 years and this time around they gave their fans something they won't soon forget. Playing their 1998 concept album Cruelty and the Beast in its entirety, COF reminded us of how talented and passionate they are playing on stage for their fans.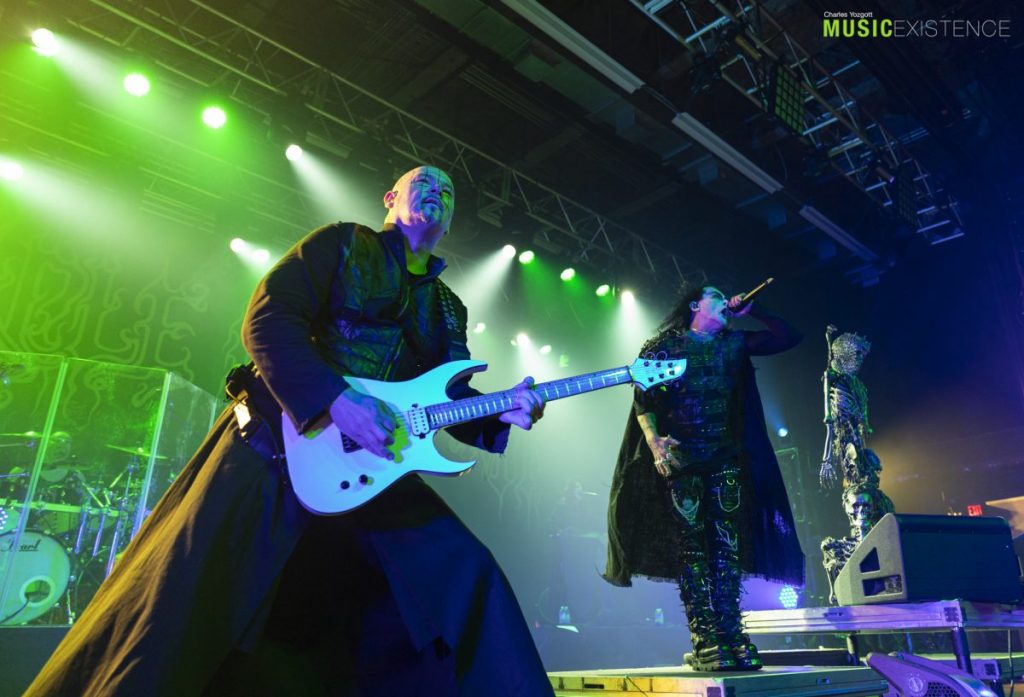 Walking out as a thick layer of fog lay on the stage floor, the energy began to rise while fans began yelling and screaming seeing the band appear before their eyes. As soon as Once Upon Atrocity started you could feel the build up and anticipation of the rest of the album coming. Thirteen Autumns and a Widow began and everyone started singing along with Dani Filth's unique vocals. The vocal range that Dani Filth has is like no other and is a sight to behold. The crowd was singing along with every word and didn't stop the entire time they played. Their newest member, Anabelle Iratni, played the keys and sang her heart out while performing with the band making seem like she's been doing this for years with them. Martin Skaroupka had his spot in the back surrounded by plexiglass, as he always does, and didn't miss a beat. Both guitarist, Richard Shaw and Marek Smerda, and bassist, Daniel Firth, entertained the crowd as they always do with their fun poses and high energy. This band puts on a show and it's a show that should be seen.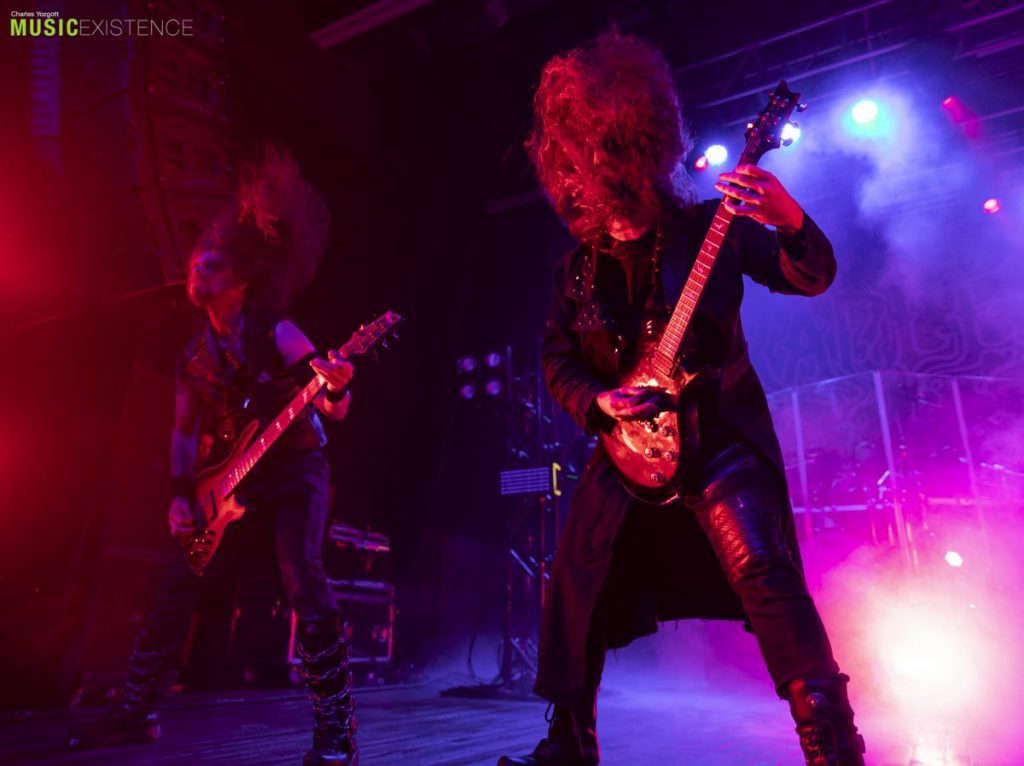 After playing Cruelty and the Beast in its entirety, Cradle of Filth gave the fans at the House of Blues a real treat for an encore. A cover of metal gods Iron Maiden's Hallowed Be Thy Name started the 5 song encore that the crowd loved. A couple of songs from their new album Existence Is Futile were played, Crawling King Chaos and Necromantic Fantasies, and they sounded superb. 2 other classics, Nymphetamine Fix and …From the Cradle to Enslave, were part of the encore and it was everything to the die hard fans in the crowd. Cradle of Filth is a metal band for the ages and a show that should not be missed.
Cradle of Filth's latest album, Existence Is Futile, which was just released October 22, 2021, is another chapter in the ongoing sage of this legendary extreme gothic metal band. Be sure to check them out next time they tour.
Teeth
Once Human
Cradle of Filth
Cradle of Filth setlist:
Once Upon Atrocity
Thirteen Autumns and a Widow
Cruelty Brought Thee Orchids
Beneath the Howling Stars
Venus In Fear
Desire In Violent Overture
The Twisted Nails of Faith
Bathory Aria
Portrait of the Dead Countess
Lustmord And Wargasm (The Lick of Carnivorous Winds)
Encore:
Hallowed Be Thy Name (Iron Maiden cover)
Crawling King Chaos
Nymphetamine Fix
Necromantic Fantasies
…From the Cradle to Enslave