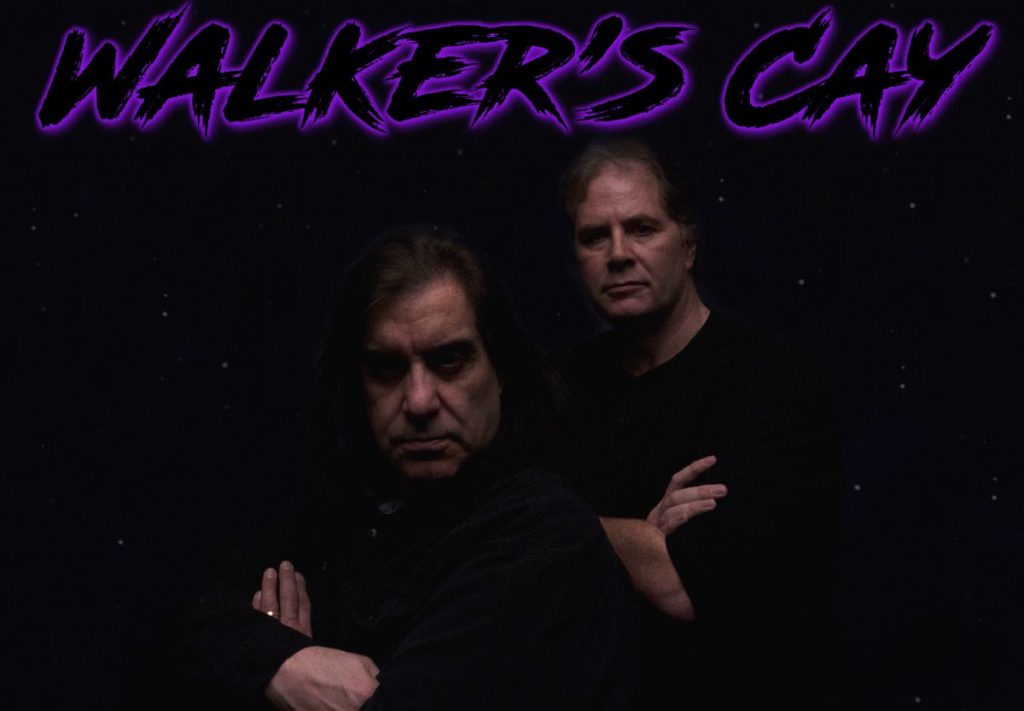 Walker's Cay has been riding a wave of success throughout 2020, with the #1 iTunes and Google Play success of their single, "Tell Me."  With their latest single, "Why Oh Why" perched atop several airplay and video charts, the Toronto-based band is showing no signs of slowing down.  Lead singer Gary LaBarr took a few moments out of his busy schedule to answer a few questions in this exclusive interview…
Thanks for taking the time for an interview! We are honored to be speaking with such an incredible songwriter and musician. What inspired you to follow your chosen career path as a musician?
Well first and foremost, thank you very much for the interview, very much appreciated!  I think that there were two things actually in my life that made me want to pursue a path as a musician.  Number one, my Cousin Lainne taught me my first three guitar chords at age 11 or so, and number two, when MTV went "on the air" in 1981, I said, "Wow, I need to do that!"  And the rest (so they say) is history!

Was there any one event in your life that led you to record your latest projects, like "Why Oh Why" and "Tell Me?"
Not actually.  However, I was focused on seeing what the world was going through regarding violence, hatred, the lack of respect for our fellow man, and just a terrible time the way humans were treating each other.  That was the inspiration for "Why Oh Why."  And for the song "Tell Me," I saw a lot of my friends go through some tough times in personal relationships, so that was a given for me to write that song.
Who has been your single biggest influence, musically?
Probably Tom Scholz of the band Boston, and Tommy Shaw of the band Styx.

How about personally? Who influences you in your daily life?
God.  End of story…

Tell us about the song, "Why Oh Why," the recording process for it, and what you hope your fans will get from it?
The recording process was pretty straight forward.  Lay down the rhythm tracks first with the drums, then add the vocals, leads, keyboards, and then any other overdubs for "audio sweetening."  We do not use samples or computers for sounds.  Real instruments, (and really playing them)!  I hope that our fans (and our foe's alike), will listen to the lyrics and learn to treat their fellow man with respect, courtesy, and manners.


What's most important to you: Sales/streams, Awards, or Critical Praise?
Well I think that ALL of them are very important.  But if you are trying to make a living at this, sales of your work is very, very important.  If you have sales to support yourself, the rest will come as well!

What do you enjoy doing, outside of the spotlight? Any hobbies?
I own a radio station, so I love being a producer, engineer, and interviewer.  I am also a private pilot, so I love everything aviation as well.  But more importantly, family, friends, and God.

What is next for you? Any new releases, singles or videos coming up?
I AM always working on new material!  Right now, we just want to get back into the rehearsal studio to get our chops up, and then work on some music videos to support our two new songs, and then of course to tour!

What has been your biggest musical accomplishment of the past year?
I would honestly say writing and recording "Why Oh Why," and "Tell Me."  I am very proud of those two songs.

Do you ever get stage fright? Any place you'd love to perform that you haven't?
You mean before I puke?  Only kidding!  I do not really get nervous, especially if it is a big venue with a lot of people in attendance.  The smaller crowds are much more nerve racking.  But once the music starts, I am o.k.  I usually only worry about technical problems. I would love to play Red Rocks in Colorado, and also to play Niagara Falls, Ontario, next to the falls in Queen Victoria Park.  That has been a fantasy of mine for 30 plus years.

How about some parting words for your fans?
Be honest with yourself about EVERYTHING in life.  Work hard, do not play "rock star," since there is ALWAYS someone better out there than you.  Believe in what you do, be nice, be friendly, be true to youself and to other people.  And by all means……Learn to tune your guitar!  🙂