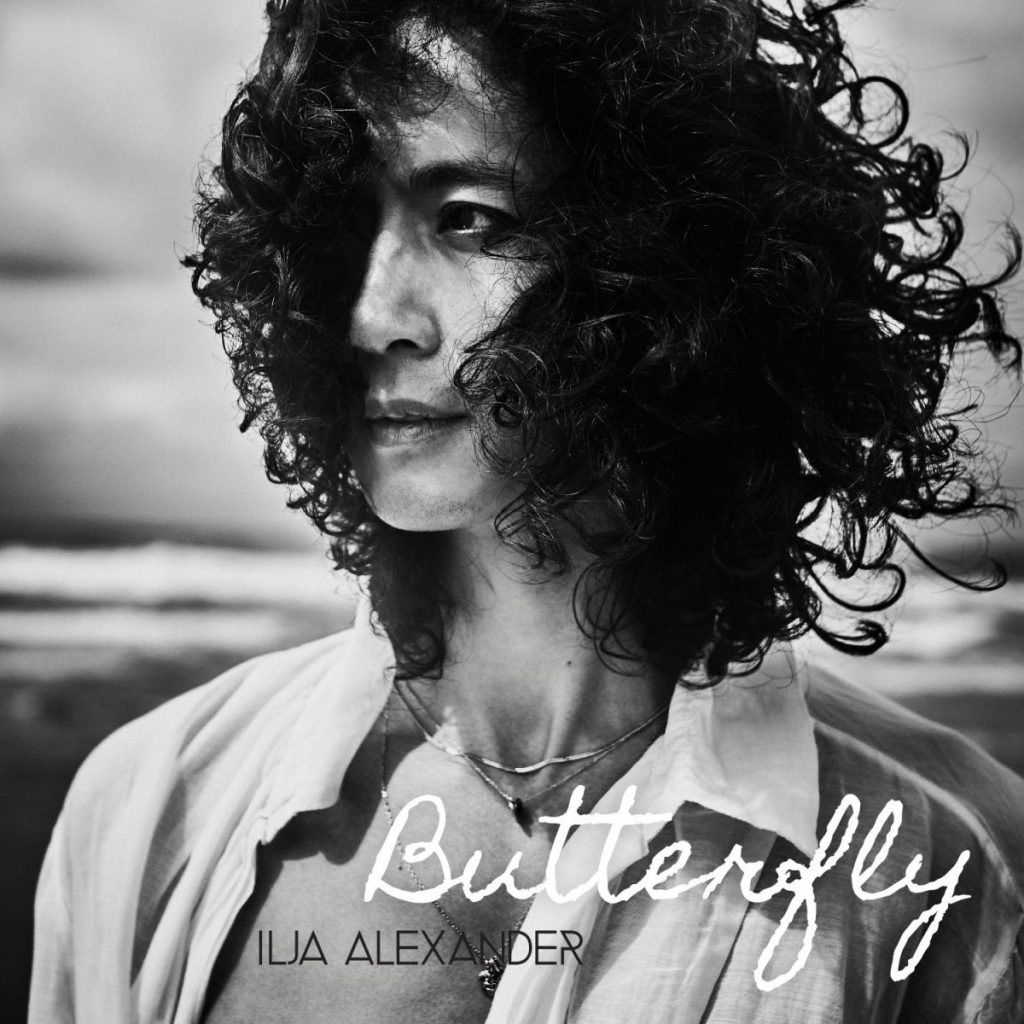 "Butterfly" is the new track from London-based singer Ilja Alexander. From his album Nature, this new song is a spirograph of harmony, flickering lights and crystalline vocals. Alexander's easy to like lyrics and drop beats give "Butterfly" the wings to scale the highest of charts.
Alexander is from Amsterdam, but is currently living and working from England. His influences include MGMT, Coldplay, David Bowie and more. He shot to fame with his debut hit "Hold On To Her" in 2011. I found the synth work in "Butterfly" to recall the similar synergy and fine-layering MGMT propels upon their listener. Other singles from Alexander include "Someday" and "I'll Wait".  His arsenal of songs each have a profoundly engaging piano base, proof that his first instrument is still impacting his songs today. With just under seven-thousand monthly Spotify listeners, nearly three-hundred thousand Facebook followers and just under twenty-six thousand Instagram fans, his tour stops have been mostly in Asia, Japan and Indonesia. He aims to bridge the East and West cultures with his inspiring music.
INSTAGRAM: https://www.instagram.com/ilja_alexander/
The lyrics in "Butterfly" float along like a solo kayaker. "Do you know what I've been hiding from, do you know what's on my mind," Alexander's chorus beckons. This butterfly, this tiny collection of atoms is the focal point of Alexander's day dreaming. The song's mood is mellow, but projects warmth and the embodiment of intersecting nature and modern computerization. The words drift, only to be hugged by Alexander's passionate singing. His voice is pacifying and savory. He illustrates for the listener a screen-saver like image of nature and a sprightly butterfly. At one point, I felt a bit envious of this butterfly. It seems to have all the answers. The song is so vivid, so real-like that one feels like they could reach out and touch the butterfly. What is he hiding from, though? That, my friends, is the million dollar question. Alexander never alludes what he is doing behind the curtain. His song, on the contrary, is quite loving.
Compounding the song's tale is the backing harmonies. Ever so soft, and blanketing the background with a cotton aesthetic, the rhythmic bass and drums pound only at the opportune times. It's not a constant beat, but it's enough to feel like the heart is pounding and you feel alive! It's that added juice, squeezing out a bit more vitamins and elixir this song keeps unfolding. Alexander has the magic, the spark to make this song feel intimate. Not isolated, but close-quarters. As the music cultivates and gains tempo, the song never loses momentum. This stardust, a residue of glitter and nature's bounty is what's left.
APPLE MUSIC: https://music.apple.com/us/album/butterfly-single/1517043629?uo=4&app=music&ct=FFM_9cba9697d74881e15c570161387ed1f2&at=1000lNCS
I think "Butterfly" appeals to listeners that enjoy bands like Coldplay, but also thrive while listening to the Postal Service or even Daft Punk. Alexander's visionary artistry keeps maturing with each single. He's definitely one to add to your 'artists to watch list'. "Butterfly" never has a dull moment and Ilja Alexander is fascinating from start to finish.
Skyler Voss