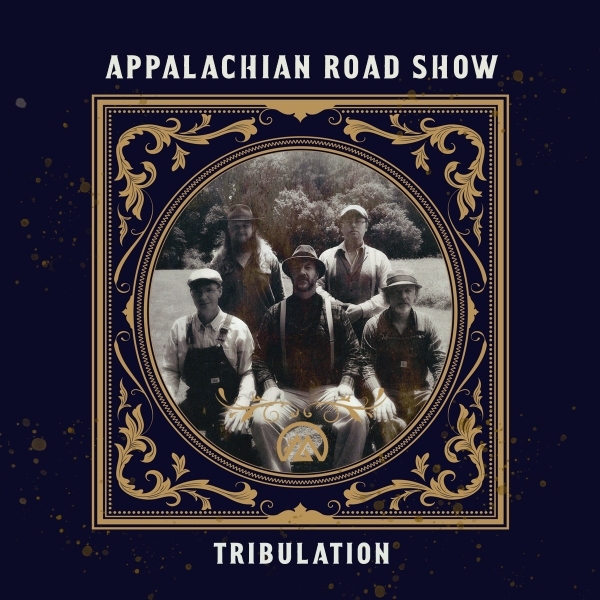 Appalachian Road Show have been making headlines a lot in the last couple of years, and if you listen to their sophomore LP Tribulation, I think you're going to get a pretty solid clue as to why. Tribulation unfolds much in the same style that its predecessor, Barry Abernathy and Darrell Webb Present Appalachian Road Show, though this time around, the band sounds far more interested in creating a cinematic vibe than they are shredding through different corners of the bluegrass bible. This isn't to say that Appalachian Road Show's second album isn't a strong successor to their rookie effort (nothing could be further from the truth) as much as it is to acknowledge how far they've come as both a unit and a collective creative force.
INSTAGRAM: https://www.instagram.com/appalachianroadshow/
The vocal absolutely dominates every bit of the master mix in "Hard Times Come Again No More," "99 Years and One Dark Day" and "Goin' Across the Mountain," but I think this was necessary to define the beat in these tracks. There aren't any drums to be found in Tribulation; the only grooves that we come across here are sourced from the thrust of a mandolin, guitar, fiddle and bass crashing into each other in perfectly raucous harmonization. Because of this factor, every component of every song on this record has no choice but to contribute to the physicality of the music at large, which not only leads to a more immersive listening experience, but one heck of a heavy-handed album in general.
When you're working with the kind of lyrical substance that tracks like "Tribulations," "Gospel Train," "Goin' to Bring Her Back" and "Don't Want to Die in the Storm" are sporting, you don't need any of the fluff that commercially-backed country outfits over-utilize when making new music. Despite this being a mashup of original material and 19th century balladry ("Beneath That Willow Tree," "Wish the Wars Were All Over"), everything in Tribulation sounds and feels authentically untried and unrecycled. It takes expert hands to be able to muster the sort of energy required to salvage this many eras of musical history in a single LP, but for Appalachian Road Show, they make the entire process look a little too easy for some of us to believe in this most recent release.
BUY THE LP: https://shorefire.com/roster/appalachian-road-show
Those who are in the mood for the old school harmonies flanked by contemporary tonal showmanship that this band is making a name for themselves on really need to hear Tribulation this spring. Buzz, particularly in the era of bot-controlled social media narratives, is frequently deceptive and hard for music fans to trust in the year 2020, but nevertheless this is an LP that anyone who loves the bluegrass tradition – as well as that of mountain folk, jug bands, Americana and first generation country music – is going to love right from the start. I've been keeping up with Appalachian Road Show for a couple of years now, and though I came into this review with a lot of high expectations, I'm happy to say they were all satisfied beyond what I had anticipated.
Jonah McPherson