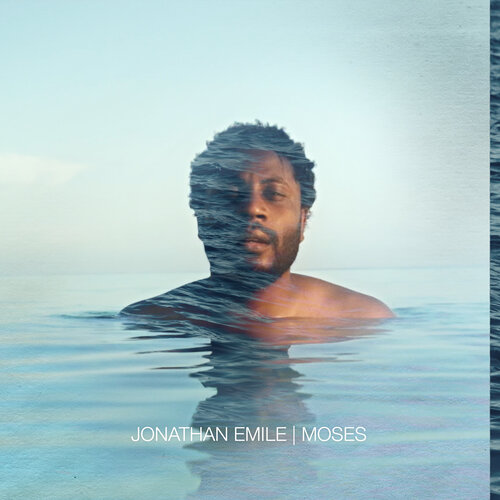 "See, this devotion / Is deeper than the ocean" sings Jonathan Emile as he starts in on the chorus of his new single "Moses," weaving his words into an acoustic melody in the background rather seamlessly. His vocal is stained with a bittersweet melancholy, his verse as humble and assertive as we could ask for. The guitar is the canvas in this song, and the affectionate croon of our singer is the paint that will draw together a picture before us in sonic terms, and whether you've heard Emile's work before or not, his passion translates as an uncompromising cocktail more intoxicating than most Caribbean liquors. "Moses" is full of heavenly harmonies, but chief among them could well be the one we discover amidst the cutting words in this chorus.
INSTAGRAM: https://www.instagram.com/jonathanemile_/
The music video for this single is in some ways even more interesting than the song is all by itself. There's a strong relationship between the lyrics and the imagery, but nothing is too blunt as to make it harder for us to draw our own inferences. Emile's charm extends through the screen even when he isn't at the center of the spotlight, mostly through the decadent voice that he inserts between every ridge in the strings. This isn't so much a catchy track as it is an affective one, as it more often than not evokes stronger emotions with its melodicism than it ever does a particularly potent hook.
SOUNDCLOUD: https://soundcloud.com/jonathanemile
Among the singer/songwriter-type singles I've reviewed lately, Jonathan Emile's lovely "Moses" is definitely one of the more exciting to come across my desk. I don't think that Emile is charting any uncovered ground in the genre, but with a voice as memorable as his to lead the way, it's next to impossible for listeners to step back from this song without feeling something, which I've found to be half the goal in pop music and its many stylistic subs. I'm eager to hear what his forthcoming album Spaces-In-Between sounds like, and if other critics in the U.S. and Canada share my sentiments about this first sampling, I think it could be one of the more rousing releases of early 2020.
Loren Sperry