Former Enuff Z'nuff singer, Donnie Vie, has a beautiful "new thing", a recent (released in mid 2019) solo album entitled Beautiful Things. Vie told the crowd gathered at Fitzgerald's on 1/4/20 that it was his first rock show in 5 years, and there was some rust… he related he was getting over a cold, and there was only about 1.5 weeks of rehearsal. But it didn't matter to the full house, which was clearly in Vie's corner from the get-go.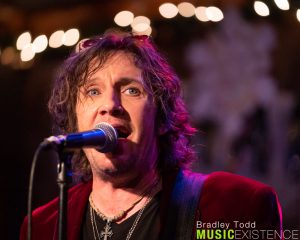 Donnie & co. played the Beautiful Things album in its entirety, and Vie's voice warmed up about half way through that, coinciding with his finding his groove, frequently flashing smiles and engaging the crowd stories of past shenanigans during the Eniff Z'nuff days, his family life (Vie's mother was in attendance), and current situation. The band was good, especially given the short time for rehearsals. Vie referenced several miscues during the set, but none of them derailed any of the songs or the crowd's enjoyment. The crowd sang and swayed and reveled in seeing one of their favorite voices back up on the stage doing what comes naturally.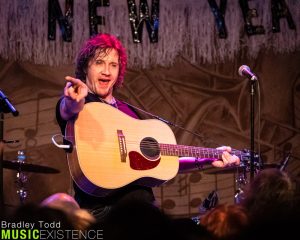 After playing his solo record, Enuff Z'nuff songs were on the menu to round out the show. Throughout, Vie played electric and acoustic guitar, and took a solo turn on piano with Bridge Over Troubled Water, that was wonderful and touching not only to the fans gathered but to Vie too, who seemed emotional at the song's conclusion. Emotional redemption seemed to be an undercurrent of the evening and Donnie seemed to be embracing the notion as the night came to its conclusion…or maybe that was just my take on it. But the night was a success before Donnie invited all the fans up front on stage to join him for the final number, which became a funny free for all, putting an exclamation point on an evening of beautiful things.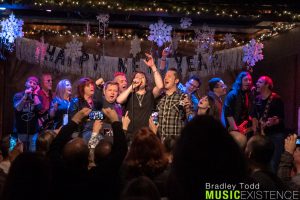 GALLERY –