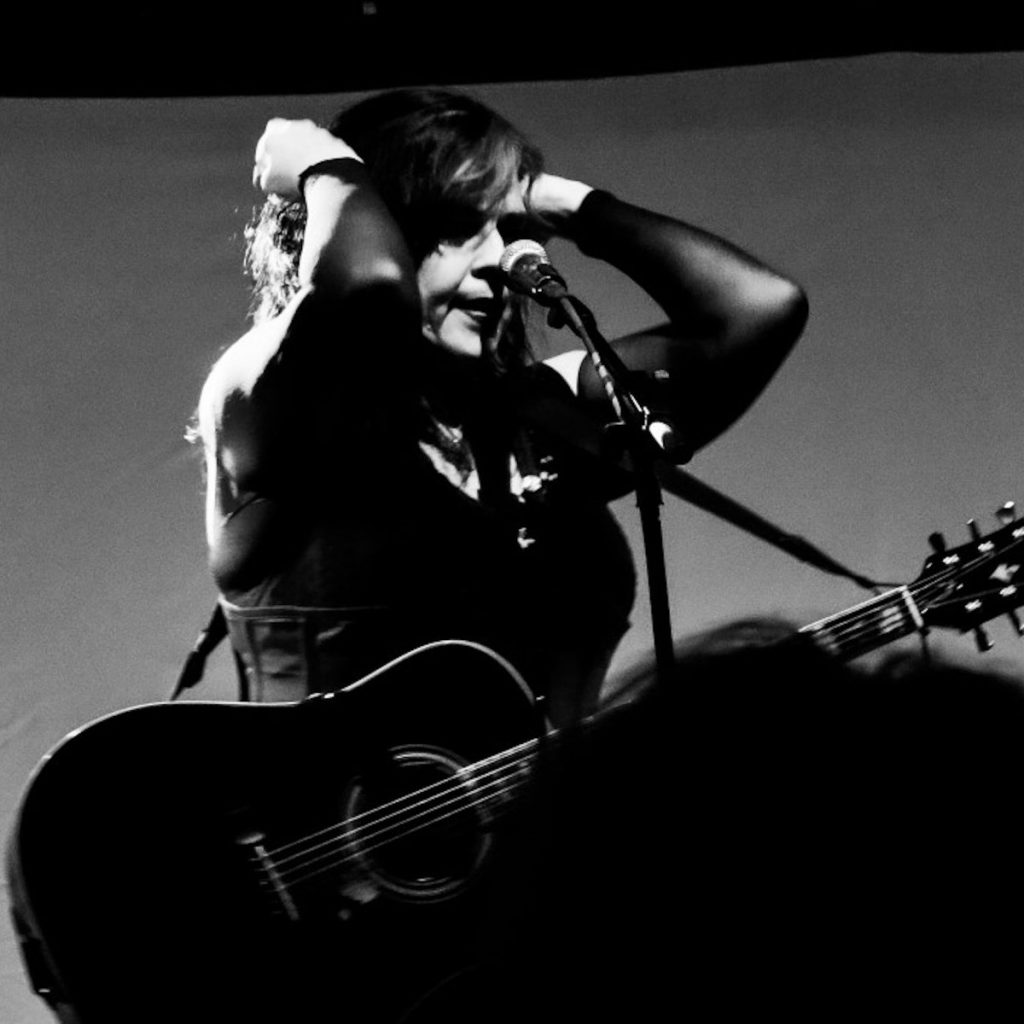 Caroline Blind "Need To Say" is the second single from Blind's anticipated February 2020 release, The Spell Between. It follows the previously released single, "God Damn The Sun". Blind delivers a spellbinding, albeit, dark song in the engrossing "Need To Say". Searching for the words to describe the final, precious hours, of life, Blind and her band make it count.
With lyrics like "I don't' want to fall asleep / when time is short and feelings deep / and all our words have lost meaning" the gut-punch of emotions is poignant. But the more I think about it, the words do have meaning? As a songwriter is Blind trying to say at that point, let bygones be bygones? Is this song about still saying what you meant to say all those times, or because time is short, finally say those words – good or bad – out loud? The music bed is haunting and it feels like Blind isn't going with sentimentality or hugs and kisses with the actual music. She's leaving it up to her words to deliver the overall big picture. Dum….dum….dum…dum goes the music bed. She really connects with her strong vocals. She's deep in delivery, yet very approachable and easy to feel engaged. She has the voice of someone, like Rosanne Cash, that is full of stories. She's lived her life on her terms. She sounds like she doesn't take anyone's crap and is not going to give up the chance, no matter how hard the words are to convey. I think the lyrics are brave and I think this song explores so much. Again, her terms and her story to be told.
BANDCAMP: https://carolineblind.bandcamp.com/track/need-to-say
The guitar work is intricate enough to feel like a gemstone in the fray. It follows in line when Blind's vocals present more melodic delivery. The acoustic guitar strums along nicely. As a listener I felt like I was being submerged into a 'gothic folk rock' sound. I didn't feel like there were drums pounding and the sweet-sounding guitar strums were streams of light poking through the dark. In fact I know they were there, but the percussion is quite faint. The star of the song is really Blind's delivery and the overall tone. Goth is the perfect word to describe their music.
Blind is also known for her tenure in Sunshine Blind. Formed in 1991 in Clifton, N.J., Sunshine Blind released three albums between 1994 and 2003, and toured quite extensively. The gritty rock band boasted a solid fanbase in the Jersey, Philly and NYC scene. What Blind carries over in "Need To Say" is that fearless dive into finding the emotions so many folks can't put to words. The dreary music bed might have made its way to The Shining score, but the bright acoustic guitar riffs are beams of light in a song of shadows. That's the juxtaposition of this song that makes it so great – it's both positive and negative. Dark and light. Good and evil. Aren't we all a little of both?
Loren Sperry