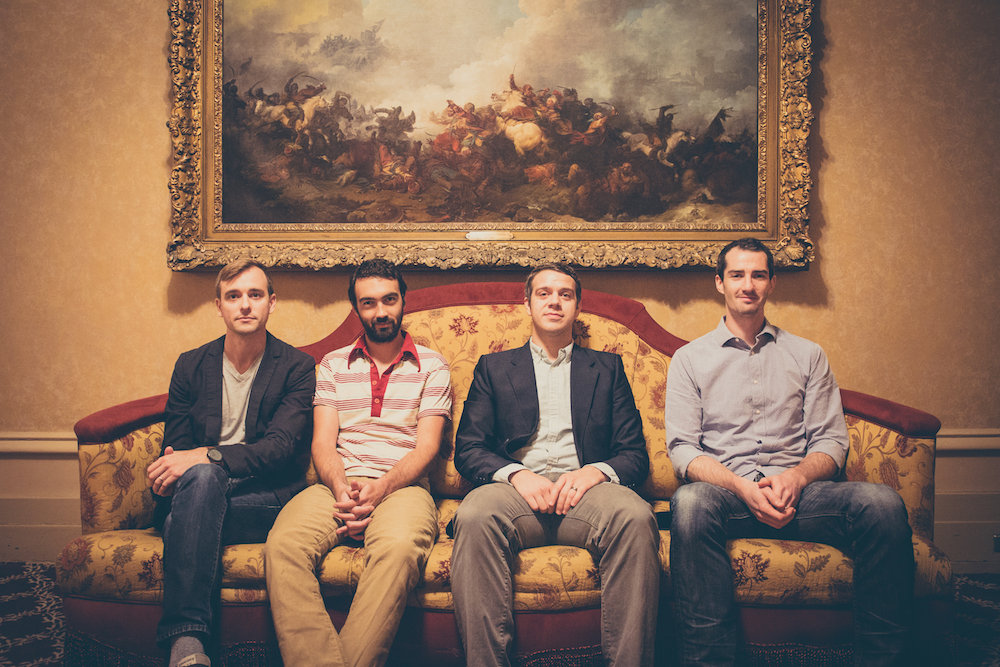 Telemonster is a band based in Chattanooga, Tenn., by way of Iowa and New Mexico. Cousins Ben VanderHart (guitar and vocals) and Josh Barrett (drums) teamed up with bassist John-Michael Forman and pianist Dave Hess to create an EP in 2011 and followed up in 2012 with A Girl I Knew. According to the band's press release, many kids later, the band's schedule is more about raising kids than touring and gigging, but they found the time to record the soon-to-be released Introspector (Part 1) via Yellow Racket Records. It's been worth the wait, folks.
"For Someone Not So Old" is the first single released and it showcases the band's highest regard for weaving together cool blends of throbbing bass lines and interesting guitar riffs. What really drives this song, as well as all the tracks on the album, are the killer vocals. VanderHart's voice is somewhere in the clouds; he's wandering around like a muse yet seems to be in complete control on every song. He's so chill, yet so full of art and underlying sexual tension. Much like Vampire Weekend's Ezra Koenig, VanderHart is a true front man and has a "dewy" vocal approach.
BANDCAMP: https://telemonster.bandcamp.com/album/introspecter-part-1
"Mad In The Night" (track four) is an up-beat tempo. The percussion really stood out on this song for me – it's a tight fit. I interpreted the song as one where the character comes home, perhaps after a night of drinking or working late and not calling. The lyrics "home after a slight divergent / climbed into your shade / asleep and faced away" are sung a bitter deeper, whereas the chorus "don't be mad in the night" is more falsetto. In track nine, "Birmingham" the tempo is slowed, as in the second track "Opheliac" and the band really showcases its range. "Wicked Sinner With The Blues" is another noteworthy track – the opening horns are subtle, before a myriad of 'doo doo' from VanderHart. He sings "I lost my head / I lost my head / rolled of somehow / without a sound / I lost my mind not close behind." The dance between drums, guitar, quirky keys and the jazzy brass continues, woven together with airy, dreamy vocals. I can't quite place what I felt like in this song, but I did feel a bit like Alice through the looking glass. There's that sense of euphoria that Telemonster builds with each song, especially in "Opheliac", "Wicket Sinner With The Blues" and "Made In The Night". These songs aren't exactly "happy" but they feel very, very real.
Introspector (Part 1) comes out January 28, 2020. Be sure to set a reminder – Telemonster have something really interesting happening with their sound. The album was produced by VanderHart and mastered in Athens, Georgia by David Barbe (Drive-By Truckers, Son Volt, Deerhunter, Animal Collective and more). Fans of Americana, pop, indie rock will find something they like on the album and have an instant connection. It's spooky good and I'm still humming "I've lost my mind not close behind."
Loren Sperry