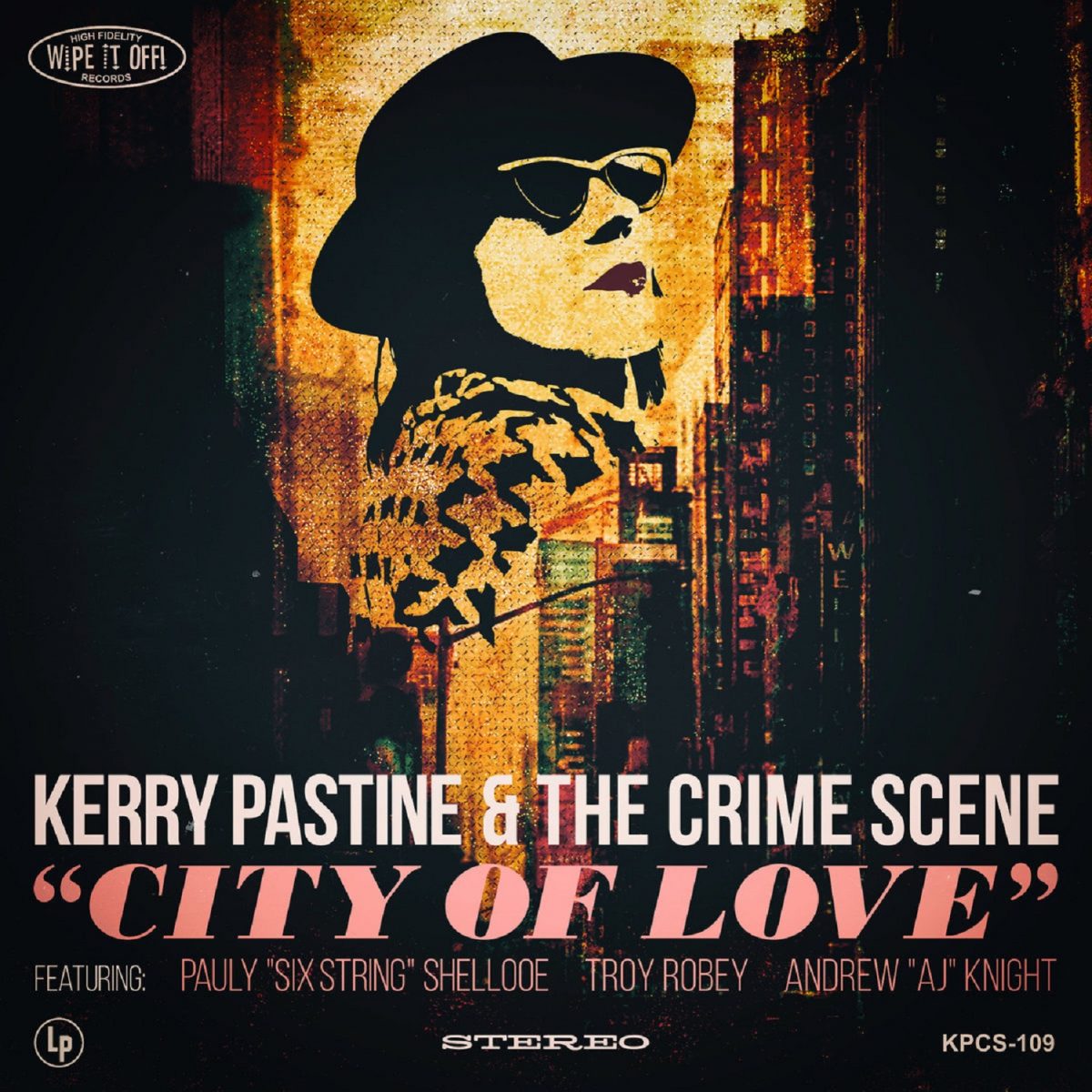 Kerry Pastine and the Crime Scene lead off their third release City of Love with the album's title track as the first single. This, in and of itself, is a rather assertive statement. Listeners traditionally consider title songs centerpiece numbers on a release, definitive tracks of a sort, and leading the way with the title song as your first single can be heard and viewed as a signal of confidence. Confidence is fully justified based on this cut alone. Attentive newcomers to Pastine and the band will soon note that it's obvious they work quite well together; their chemistry is effortless throughout the entirety of "City of Love". They are mining well-developed musical territory, as well, but they are doing it with a flourish and flavor all their own.
URL: https://www.crimesceneband.com/
Few singers and bands share the same love affair with their city of origin that Pastine and her cohorts do with their base of operations, Denver. The Mile High City has been a musical hotbed for multiple generations sprouting homegrown talents as well as attracting a number of marquee names thanks to its discerning and appreciative creative community. You can hear "City of Love", in some real sense, as a near-paean to the city as Pastine aspires it to be. It's difficult to hear this song and not hear her addressing her hometown.
That's one interpretation however. "City of Love" never demands you hear it in this way in order to enjoy the track. The song's lyrics touch on familiar themes in popular song and they benefit from a first person perspective that Pastine embodies with vigor. Her bluesy vocal tone has some rock spit and fire as well and she balances this disparate musical strands with immense skill. Many listeners will enjoy the phrasing punch she brings to "City of Love" and how closely she molds her voice around the musical arrangement; one of the most attractive qualities of this recording is the seamlessness singer and band achieves working together as one.
Shellooe's guitar work gears itself in a more orchestral direction than most players in this style; he spends the bulk of his efforts shaping his guitar work to fit the song rather than attempting to garner the listener's attention. There are moments during the recording when he peppers the track with some fluid lead fills that adds a bit of fiery character to the track and he definitely engages the song's rhythm playing with unmistakable physicality. Drummer Andrew Knight is spot on throughout, as well, and shows he has more than enough chops to add dimension and rhythmic depth to the song without ever being self-indulgent.
I-HEART RADIO: https://www.iheart.com/artist/kerry-pastine-and-the-crime-scene-30629212/albums/city-of-love-79961273/?autoplay=true
Kerry Pastine and the Crime Scene's "City of Love" will be one of the band's definitive numbers for the near future. They've created an indisputable winner with this cut – it references Pastine and the band's influences without ever seeming slavish and possesses outstanding production strengths helping everything stand out even better. Newcomers to Pastine and the band will keep coming back for more while the band's existing fan base will rejoice at this clear and vibrant step into the future.
Loren Sperry