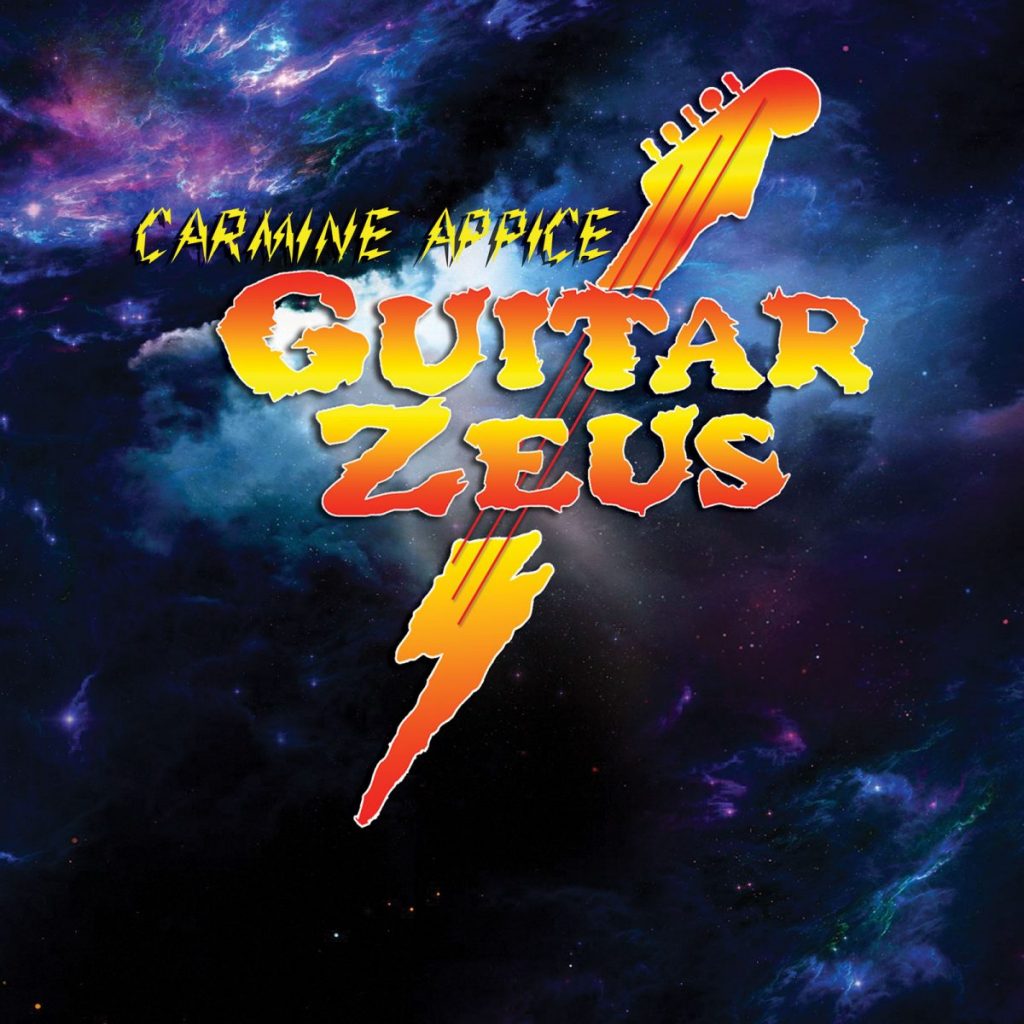 Vocalist Kelly Keeling describes a dismal landscape in the first few lines of Carmine Appice's new single "Nobody Knew," a cut off of the freshly-reissued album Guitar Zeus, and every word he sings is made stinging by the backdrop of lush strings being plucked and strummed by the one and only Brian May. Keeling's voice is an integral role-player in "Nobody Knew" in that it wanders the small amount of space left unoccupied by the aggressive sonic shoving executed by Appice, May and bassist Tony Franklin, but as we soon discover by the 0:18 mark in the song, it isn't the element responsible for sorting out the main narrative in this track's violent symphony of distorted sounds.
When the first deluge of guitar comes barreling out of the stereo, it's a little overwhelming to take in all at once, but things quickly level out as the vocal climbs back onto the top of the heap. Appice pounds away at the rhythm without ever skipping a beat, at times making us wonder whether he's some kind of a robot instead of an aging rockstar content to lay his cards on the table early on in a hand. May commands a lot of our attention with his play and, to be perfectly frank, how could he not? If this is rock in its purest form, it should rightfully be accented with a riff that bleeds into every corner of the composition with impunity – which is precisely what happens in "Nobody Knew."
The music video for this song is really simple and focused almost solely on the blunt aesthetics of the lyricism, and more pressingly, its relationship with the melodies in the background. If there is one thing that young rockers coming up through the ranks can learn from this track and all of the thirty-three songs that are found on Guitar Zeus, it's that even when you're incorporating a few amplified embellishments into your material, it's always better to keep things simple than it is to stretch a creative concept too thin. Appice does a fine job of doing just that here, and though the Ted Nugent-featured "Days Are Nights," Slash-accompanied "Where You Belong" and Dweezil Zappa-led "Dead Wrong" are just as spellbinding as this song is, I think that "Nobody Knew" is probably the most identity-encapsulating track made available to us on Guitar Zeus.
URL: https://www.carmineappice.net/
"Nobody Knew" comes to an end much in the same fashion that it starts off – in a haze of textures and tones that are arguably even more evocative than a straightforward pop lyric ever could be. Carmine Appice has come a long way since his days in Vanilla Fudge, but one thing that hasn't changed about his professional personality is his commitment to craftsmanship, which is truly the heart and soul of this most recent release. A lot of listeners will be attracted to the song simply because of its featured guests, but audiences who pride themselves on respecting the hierarchy of classic rock can't get around the fact that this single and its video celebrate big, bold beats more than they do anything else.
Loren Sperry