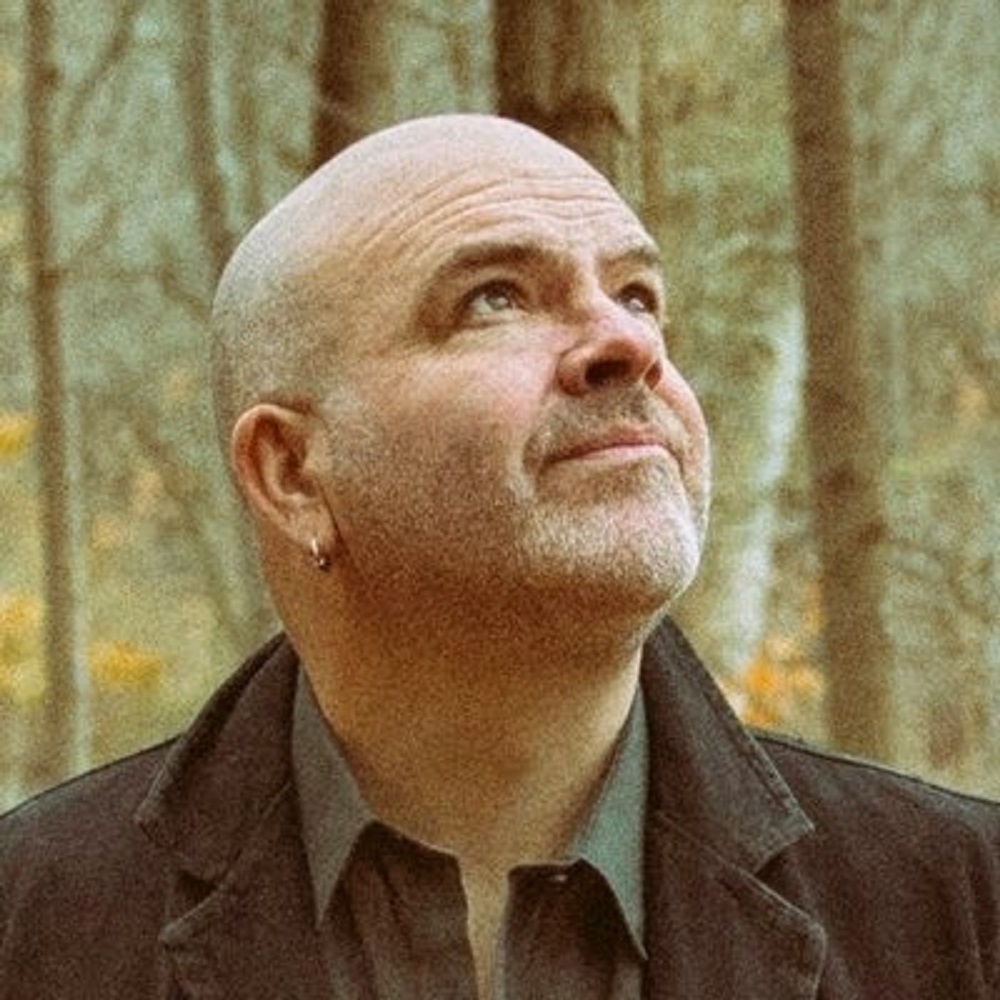 In his latest single, titled "When You Think No One Loves You," Canada's David Leask doesn't really tell us anything that we already didn't know about his personality as a performer, but you could make the argument that, at this stage in his career, he doesn't really need to. With five LPs and an EP to his credit, Leask has established himself as a soul-inspired singer/songwriter, and though "When You Think No One Loves You" is probably one of the more modestly-arranged tracks he's stuck his name on since arriving on the scene over twenty years ago, it's a fun autumnal gem just the same.
The piano harmony in this song is really simplistic, but it works with the minimalistic style of vocals remarkably well. Its stoic demeanor goes against the grain of the singing a bit, and yet the contrast doesn't negatively impact Leask's melody at all – quite the contrary, actually. It definitely breaks up the black and white foundation of the composition excellently, and prevents the chorus in "When You Think No One Loves You" from sounding routine and phoned-in, which is obviously something that any artist wants to accomplish in a studio recording.
All of the color in this single comes from David Leask's lead vocal, and I must say that I think it's in the most mature state I've ever heard it in here. A singer of his pedigree doesn't really require a lot of assistance from the master mix, and there's no denying that Leask was wise to leave his vocal parts alone in the grander scheme of things. His lyrics are delivered in a crisp, cool serenade in "When You Think No One Loves You," and that's always preferable to hearing something that's been muddied with external melodies.
The instrumentation here is sparkling with polish, but I don't know that the swanky production style used with this song is the main reason why it feels like a hit single. Leask has always done really well with balladry, and he enters this track with a level of swagger that, from the moment he starts to sing forward, affects the way that we interpret the narrative for better or worse. In this particular scenario, things work out incredibly well for both the audience and the artist, which is all the more a testament to how skilled this guy is as a composer.
AMAZON: https://www.amazon.com/When-You-Think-One-Loves/dp/B079V3342N
If you're a fan of David Leask classics like Ancestors' Eyes, Tightrope of Dreams and Underneath, I think you're going to immediately fall in love with what he's produced in his latest single. "When You Think No One Loves You" is a ballad in the style of Randy Newman and Aaron Neville, and though it's not really geared towards winning over any new audiences that Leask hasn't already captivated before, it's a track that belongs on his 'Best of the Decade' list for certain. He's come a long way since the late 90's, and if he is nearing the end of his career, you'd never know it from the looks of this ambitiously crafted song.
Loren Sperry