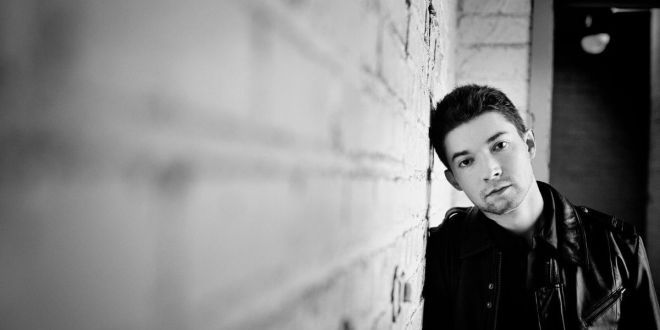 Colors fusing together just as quickly as they spread apart into fine lines of light-drenched vitality. They mirror the beat of a distant percussive element, but at the same time they create a mood and an energy all their own. We are at once transported to another reality while simultaneously augmenting our own with a psychedelic-spiked cocktail in the highly stimulating watch that is the music video for "Night Window," the latest single from the critically acclaimed Leitvox, but I wouldn't go as far as to describe this spectacle as being tailor-made for fans of artistic hypnosis exclusively. In "Night Window," Leitvox uses visual elements like color, texture and light to customize a near-perfect landscape complementing the immersive soundtrack provided by the song in the background, and although it's far from the only video of its kind to see widespread release in the year 2019, it is easily among the more provocative of any that I've had the pleasure of reviewing. If this composition is cerebral songcraft at its finest, it has found the ultimate counterpart in this wildly spellbinding stream of images.
URL: http://leitvox.com/
There's a lot for us to dissect in the video for "Night Window," but its main centerpiece is undisputedly its marvelously engaging musical backdrop. Right from the start of the track, we're gripped by an eager drumbeat that anxiously presses against a formidable bassline once we get a little deeper into the song. There's an intimidating melodicism to the ascent that starts not too long after the two and a half minute mark, and by the time that the groove begins to take on a rather industrial feel some minute and a half later, it's as though we're being churned in a giant vortex of rhythm and tonality. At close to eight minutes in total running time, listeners can expect to encounter a lot of twists and turns in this track, but never anything particularly overindulgent. For as surreal a piece as this is, bombast plays literally no role in the construction of organic grandiosity in "Night Window," which isn't something that can often be said for a song as postmodern in spirit as this one is.
If you're looking for some quality, accessibly psychedelic house this autumn, the Miami-based producer known as Leitvox has got you covered with this first taste of his all-new LP Under The Skin, which is set to drop in early 2020. "Night Window" is a complex, multidimensional slab of electronica that doesn't rely on big frills nor inauthentic lavishness to express a genuinely emotional narrative unto anyone who happens to be listening. Leitvox is coming up through one of the most competitive scenes in all of the country right now, but as long as he is able to maintain the ambitious attitude he's brought with him to this latest recording session moving forward, I haven't the slightest doubt in my mind as to whether or not he can become a major player in the next couple of years. He's been consistently making good music since 2012, and this latest release may well be his most proficient and well-rounded to date.
Loren Sperry