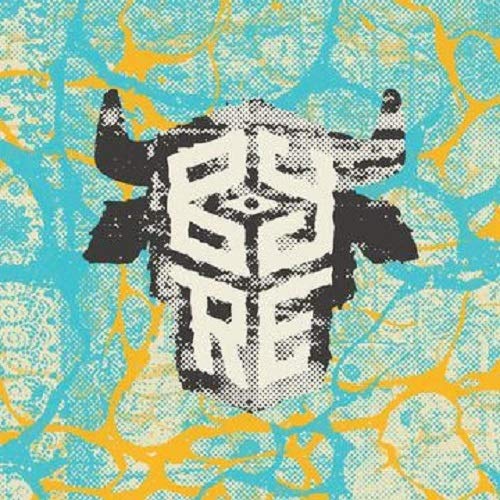 Members of Pinback, Hella, Mock Orange and more, team up on Byre's new Here In Dead Lights EP, due out on October 11th. With leader, Aaron Tanner (Off-Ox), and Zach Zint (Thunder Dreamer) also in the band, you don't get this type of combo just anywhere. It doesn't matter what decade we are in, it's a supergroup of sorts when this happens, and in its own way, that is what Byre have the essential makings of. The sounds are very familiar, but the material content is something much newer in spirit than meets the ears regardless of any impact criticism has to offer.

It was taken back to the 80s and moved forward to a time ahead of this one, without dwelling to much on why that is, on "Object Permanence" and these other four tracks that all carry the same heavy and featherweight values. It comes in soft as a feather but nevertheless it has meaning and depth, if you can imagine that by any musical standard of today. These guys have been around, and it shows in the most positive ways it can, and it's harder for larger than life stars to pull off, so there's always victory somewhere.

Track two is a different animal, with a beast of another nature waiting to impress upon the song before it. "Ghost Blood" goes where the previous track doesn't, but it somehow evens the score between the first two assaults on the senses. I happen to like the latter a little better than the former, but that is not to take anything away from what is also a magnificent piece of work at the outset. The vocals and the lyrics just happen to pick up and go where you wouldn't expect, after the first song, so it's an amazing contrast.
LAST FM: https://secure-beta.last.fm/music/Byre/Here+in+Dead+Lights

"Melindiana" appropriately stands somewhere in the middle of the EP, and for that it's well placed and has its own special spot, but it could go either way for you, depending on which values of these songs you lean the most, all of which have many. The spookier, darker side is where this track falls, but then there's a lot of layers to Byre's sound. This track also has some over the top drumming, mesmerizing guitar and hypnotic vocals. But it tends to also get caught up in the middle in the process, if you're not ready for its bursts of energy.

The last two are where the EP hits stride and keeps you interested-for more music from this band. "Gallagher III" is one of the more complex parts to get into, but once you do it's a good feeling, especially the words and concept, combined with outstanding vocals. Anyone's word is something you take, or you don't, and this is worth paying attention to right down to the ending effect. And "With A Hammer" is how they bang their way out of this stack of monster tunes with the precision and grace only the fully loaded pedigree itself can produce.

Loren Sperry