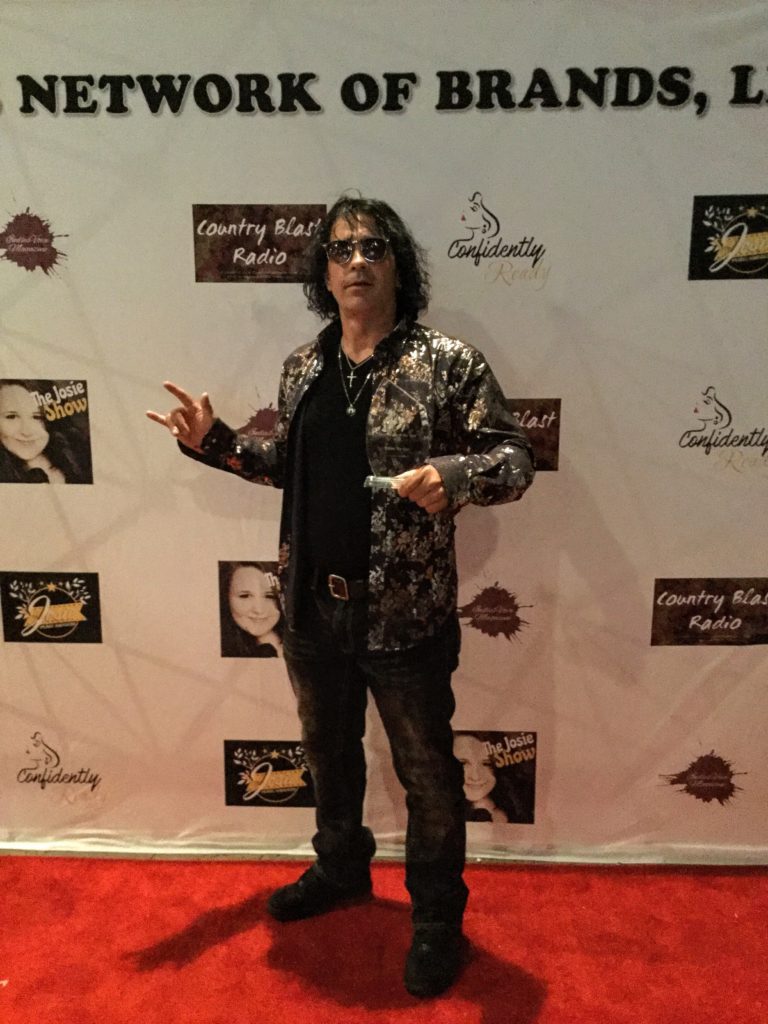 International duo Follow No One has been channeling the best of rock's past and present creative elements since their 2017 debut EP, "5." Fans have been drawn to both the jaw-dropping guitar work of Portuguese native Pedro Murino Almeida and the powerful, melodic vocals of American-born Rich Hall. The pair's distinctive new brand of rock was recently rewarded with one of indie music's most sought-after and revered honors from the World's Largest Independent Music Awards, the Josie Music Awards (JMA).  Now, Rich Hall joins us for an exclusive interview to talk about his faith, his near-death experience, and how his fans keep him going.
MusicExistence: Thanks for taking the time, Rich. We are honored to be speaking with such an incredible singer-songwriter. What inspired you to follow your chosen career path as a musician?
Rich Hall: Music is something that has been with me my entire life. I did the "responsible" thing or so it seemed for a while. Believe it or not, I was a corporate exec just a few years ago. In the middle of that, I got a divorce and my whole outlook changed. I left the corporate world and stuck with what had been with me my entire life, my faith and music.
ME: Was there any one event in your life that led you to record and release, "Your Time of Dying?"
RH: Sure. The song itself evolved into something entirely different, but the initial inspiration came from an episode that happened to me a few years back in which I nearly died after suffering from a massive internal bleeding episode, which took me a very long time to recover from. For some things, I never will.
ME: Who has been your single biggest influence, musically?
RH: Wow. That's so hard. In different parts of my life different artists impacted me at the time each in their own unique way. Right now, I would have to say the great Ronnie James Dio. He was a master vocalist and an incredible lyricist. I wish he were still around.
ME: How about personally? Who influences you in your daily life?
RH: My dad passed away from Agent Orange exposure about three years back and I love my family dearly, but the head of my household is the Lord and always has been. I try to conduct myself in a manner that is consistent with the 10 Commandments and try to encourage my family to do the same.
ME:  "Fear No Evil" is your new single. Tell us about the song, the recording and writing process for it, and what you hope your fans will get from it?
RH: Fear no evil was a blast to work on. I told Pedro for this track I wanted to do something that really hit home with some of our harder rockers musically. I've been studying demonic possession for quite a while in the music that we ended up with seem to match perfectly with that theme. The song in a nutshell tells the story of a Catholic priest who has lost his faith, not his faith in God per se, but rather his faith in the church he served. He sees someone going down the same path he has went down, but is actually losing their faith in the process. The song's message is basically saying inaction in the face of evil is just as bad as the evil itself. We also assembled a different team for the single, bringing on a new bassist, Reagan Hall, who also provided backup vocals and Jarrod Headley who owns Northpark Studios in Colorado Springs who did a fantastic job working is the engineer on the project during the mixdown process And had a very positive impact on our overall sound.
ME: What's most important to you: Sales/streams, Awards, or Critical Praise?
RH: None of the above. I don't consider Critical Praise and Fan Praise To be the same thing, but fan praise is where it's at. When we release a new song, what I worry about most, well not really worry, but What I want to see is for the fans to just love each song more than they did the last. We never take a song off and try to make every single one as unique as possible
ME: What do you enjoy doing, outside of the spotlight? Any hobbies?
RH: I live in one of the greatest states in the world if you love to be outside. I get cabin fever really easy. I Love to jump in my ride and go find new things. I'm a typical dude. I love sports and really love old cars and go to shows when I can.
ME: Any plans for a video release?
RH: <Laughing> We would love to release a video for every single song. That being said, I don't want anything we do to come off as less than professional. With That in mind, video production is very, very expensive to get the type of product that meets our standards for fans. There will definitely be more videos down the road. Be looking for our new Lyric Video for Fear No Evil and a conventional one in 2020 for sure!
ME: What has been the biggest musical accomplishment of 2019 so far?
RH: Winning best rock act at the JMA awards without a doubt.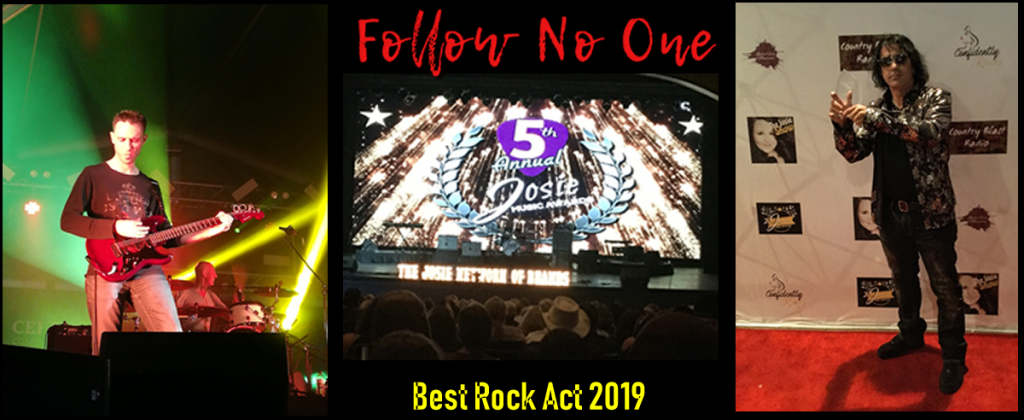 ME: You've performed in front of many audiences. Any stage fright? Any place you'd love to play that you haven't?
RH: I don't have stage fright. I don't ever really remember having it. I've been on the stage since I was 9 so not really. But, I always have a few nerves, which is good.
There are tons of places I would love to play all over the world. Probably the top places I can think of off hand would be The Hollywood Bowl, Red Rocks In Colorado, Budokan and anywhere in the world for our troops.
ME: How about some parting words for your fans?
RH: Don't be strangers. I love to hear from each and every one of you and I make my best effort to respond to everyone personally. Believe it or not your opinions matter to me, and I think of you when I'm writing a new song, when I'm dropping vocals in the studio, when we're doing the mixdown even. I always try to put myself in the fan's place and I think if this doesn't excite me, how can I expect it excite anyone else? I'll keep this up as long as you all stick around so don't go anywhere soon.
ME:  Thanks Rich!  Please don't YOU be a stranger, and keep us all posted on all things Follow No One!
Website http://www.follownoonemusic.com
Facebook https://www.facebook.com/FollowNooneMusic/
Instagram https://www.instagram.com/follownoone/
Twitter https://twitter.com/FollowNoOneBand
Youtube https://www.youtube.com/channel/UCxxxigAUL7PtizK8AR5q62w