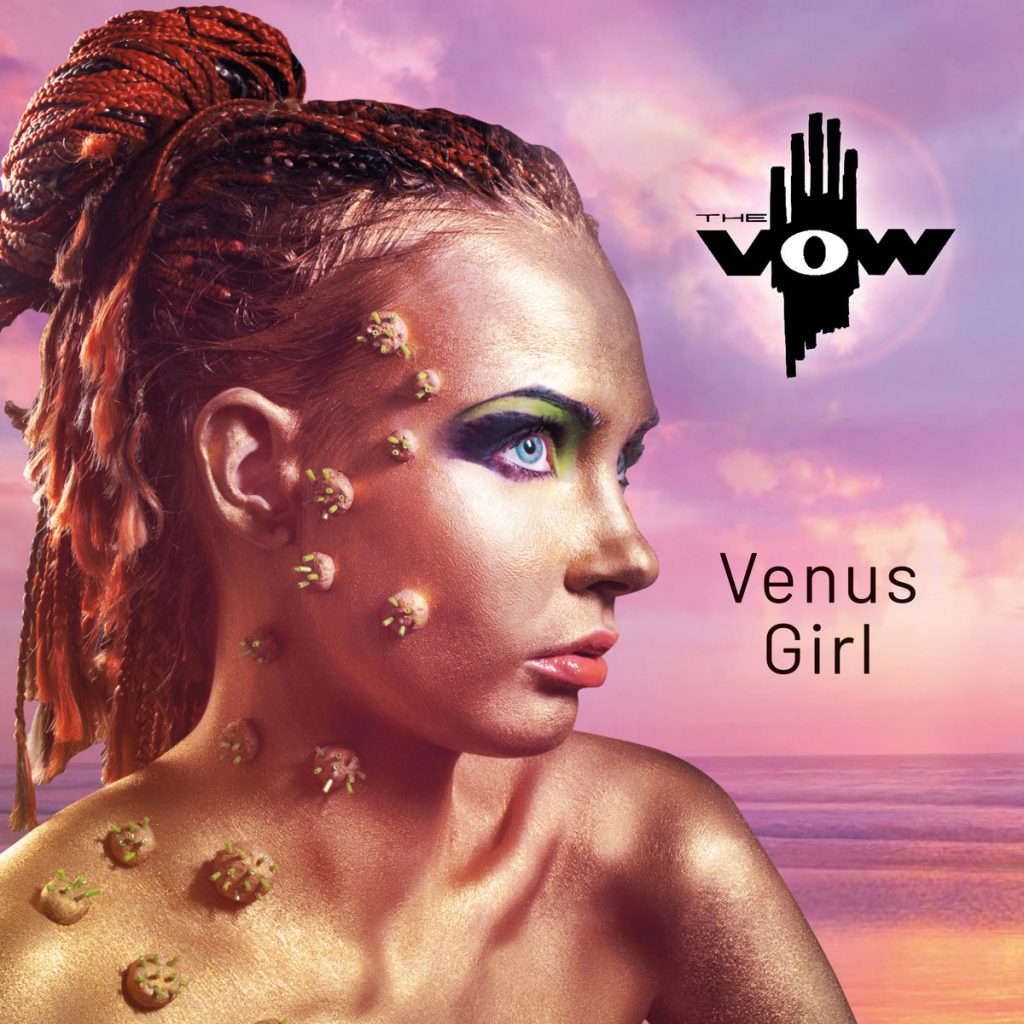 The Vow's latest single "Julia" is another choice release from the Liverpool based band and is a probable early preview of their soon to be released new EP. Vocalist and songwriter Graham Trust, lead guitarist Martyn Gilbert, and drummer Tony Potter form the core of a band that first formed in the late 1980's and made an earnest run for commercial success before dissolving in the early 1990's. A decade plus lay off ended in 2011 with the release of their first EP Spacedust and the band, complete with new members, has maintained a busy pace since then. "Julia" is illustrative of the considerable talent at their disposal; it is far more than Graham Trust's skill fueling their merits as The Vow never sounds like anything less than a cohesive band. His songwriting, however, will definitely impress anyone new to this band and prompt them to come back for more.
URL: http://thevow.co.uk/
There's an array of musical elements paired together that makes the arrangement stand out. There is an artful presence of keyboards adding color to the track and the classic pairing of acoustic rhythm guitar chugging away beneath electric lead gives "Julia" a classic feel without ever sounding too retro. Many will be impressed by how The Vow brings traditional elements together with modern production aesthetics; it's a signal, among others, that The Vow are reaching in their own way for a timeless sound rather than pandering to either the past or current fashion. 
The rhythm section gives the track an unshakable foundation, but Tony Potter's drumming is the key and he sets an authoritative tone for the entire performance. It is difficult, as well, to not admire the first class vocal arrangement for this track. Trust's phrasing gives the already fine words an extra dramatic quality excels conveying the lyrical content thanks to a memorable vocal melody. The harmonizing layered into the song at critical points is a nice touch as well.
Trust has evolved into a fine writer over the years with a distinct literary flair that never overreaches. This means he avoids loading up the lyrical content with excessive verbiage and has a well tuned ear for tailoring the words to complement the music rather than working against or distracting from it. In the end, "Julia" achieves notable results. It isn't any band who can mine Orwell for reference material for popular songcraft and still provide listeners with an entertaining and intellectually satisfying experience.
AMAZON: https://www.amazon.com/The-Vow/e/B00THJ1Z4A/ref=dp_byline_cont_music_1
It bodes well for the band's future. The Vow, by any measure, has far exceeded the limited commercial success they enjoyed in their first incarnation. There are likely many reasons for this, but one may be that they are no longer young men chasing shallow ideas of what constitutes success. To put it plain, they are writing and making music for themselves now – no consideration for "hits" or stardom apply. "Julia" is a fine single on its own and if it is an early glimpse of the band's forthcoming EP, The Vow are continuing to serve themselves first and foremost. We're better off for it.
Loren Sperry