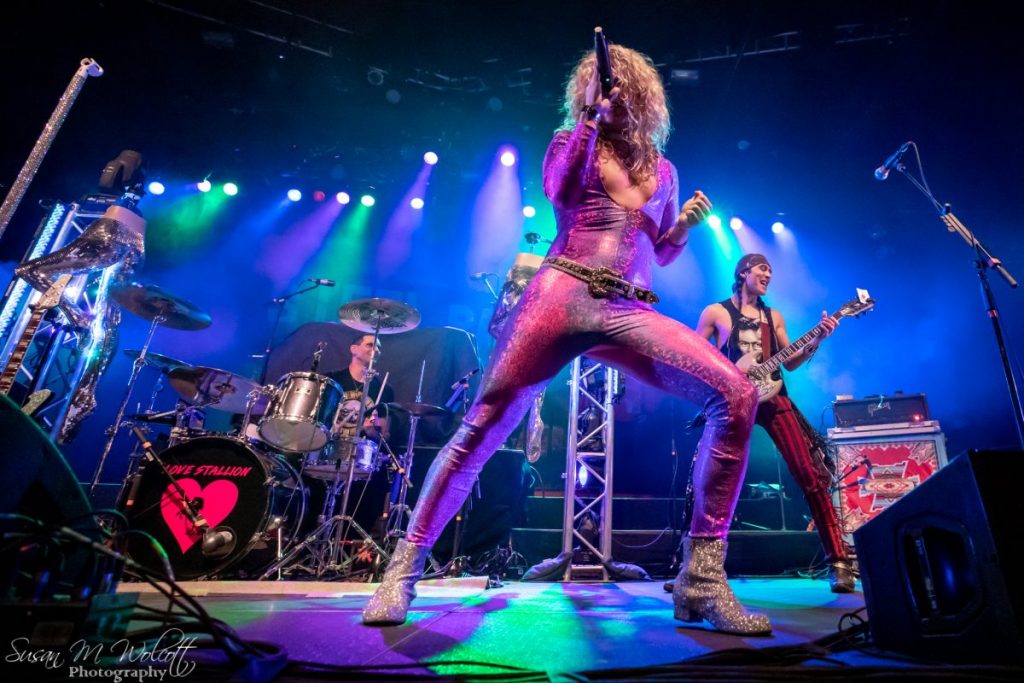 Denver's premiere glam rock band Love Stallion have been taking an "Unforgettable Ride" thru the music industry since their debut album of that name was released last year.  Their first single, "Slow Release" screamed up the iTunes Rock Song charts, peaking at #4 in Canada. They followed that up with two additional singles and videos, both receiving international airplay and charting. Following opening slots with LA Guns, Kix, Steel Panther and more, the band is set to play the world-class Red Rocks Amphitheatre.  Lead singer, Aaron Hart took time out from his busy schedule for this EXCLUSIVE interview…
Music Existence: Thanks for taking the time, Aaron. We are honored to be speaking with such an incredible singer-songwriter. So, why haven't we heard of Love Stallion until 2018-2019?
Aaron Hart: Thank you! So, while we started playing in 2015, we had our final name change to Love Stallion in summer 2017, and our first record out in summer 2018. It took a few months to get the word out, but after hitting iTunes & other charts, both US & Europe, and opening for Steel Panther, people are starting to recognize us. Not too many original glam bands these days!
ME: Was there any one event in your life that led you to record and release, "Unforgettable Ride?"
AH: I would have to say it was the KISS / Def Leppard show Rob (co-founder, co-writer of Unforgettable Ride) and I saw in 2014. We were front row right in front of Gene Simmons & Vivian Campbell, and totally blown away seeing it all up close. We were absolutely electrified, and it really inspired us to keep writing & start performing.
ME: Who has been your single biggest influence, musically?
AH: Definitely Brian Wilson. I grew up listening to the Beach Boys, and always loved the fun, poppy sound with tons of crazy harmonies. I was classically trained on the piano, so I always appreciated his song & chord structures.
ME: How about personally? Who influences you in your daily life?
AH: In lifestyle, I've always loved Freddie Mercury & David Lee Roth for their outrageous and unapologetic expression and creativity. I also have modeled a lot of my work & health habits off of Tim Ferriss, the author of The Four Hour Work Week.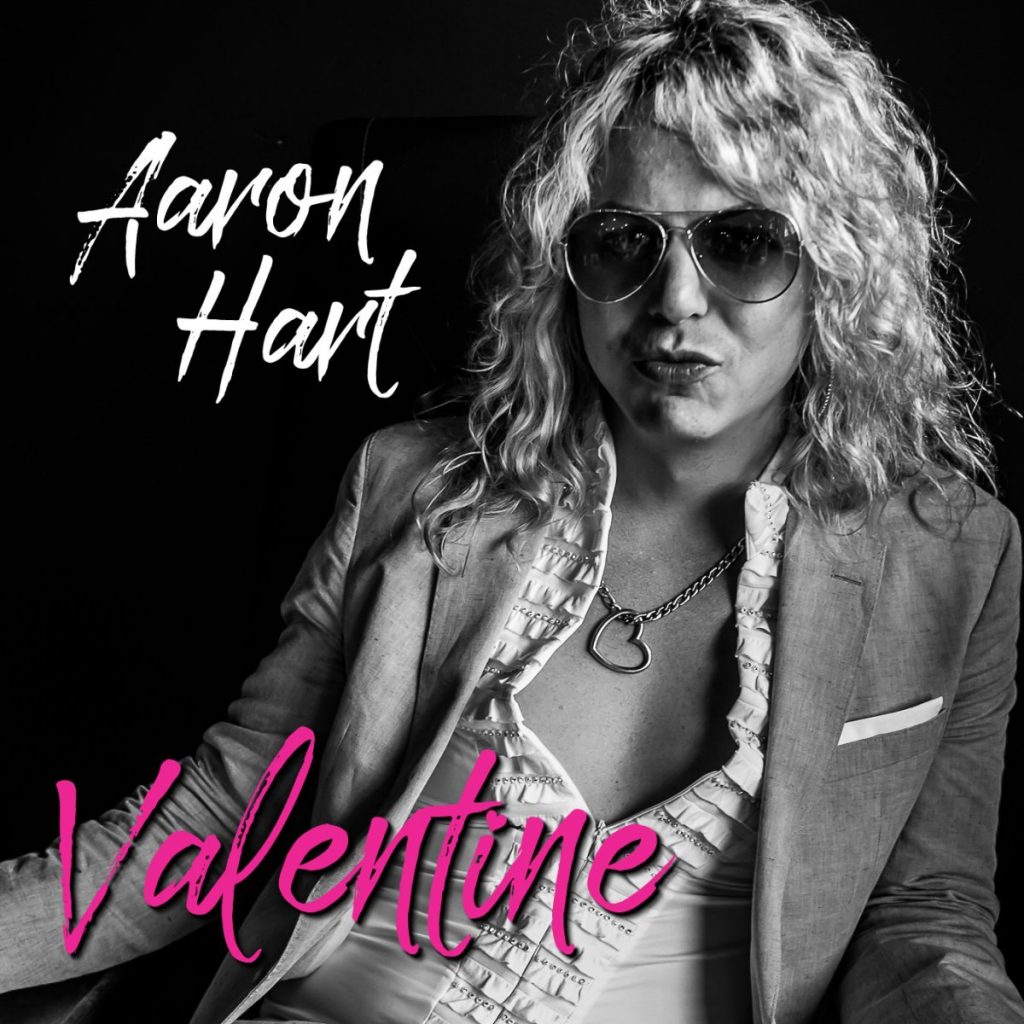 ME: "Valentine" has been a big hit for you so far. Tell us about the song, the recording and writing process for it, and did you expect it to be so well-received?
AH: "Valentine" was the song that took the longest to write AND record. We knew it was something special from the beginning, so we spent a lot of time making sure we had the right instrumental blend. We would play this one in particular over and over again in rehearsal because it seemed to put us all in another space & time, capturing this unique, deep nostalgic space.
ME: Studio recording or live performance? Which do you prefer?
AH: Live performance, no question. The energy from playing for the crowd is insane, and there is nothing like it. It's an amazing experience to see people connecting with our music and having such a good time.
ME: What do you enjoy doing, outside of the spotlight? Any hobbies?
AH: Recently, my friend Johnny Hunt (aka Panamaa) has been teaching me to DJ. Johnny is the owner of Arcadian Pictures, and he has done all of our music videos too. We both love house music, so stay tuned for a DJ Love Stallion!
ME: Any plans for another single release after "Valentine?"
AH: We are currently recording our newest single "Rock My Baby", which I co-wrote with producer Christopher J Bloom here in Denver. We'll be filming the music video for this at our show May 31st @ Hard Rock Cafe Denver.
ME: What has been the biggest musical accomplishment of 2019 so far?
AH: We just booked Red Rocks Amphitheater July 10th, which is a lifelong dream for all of us!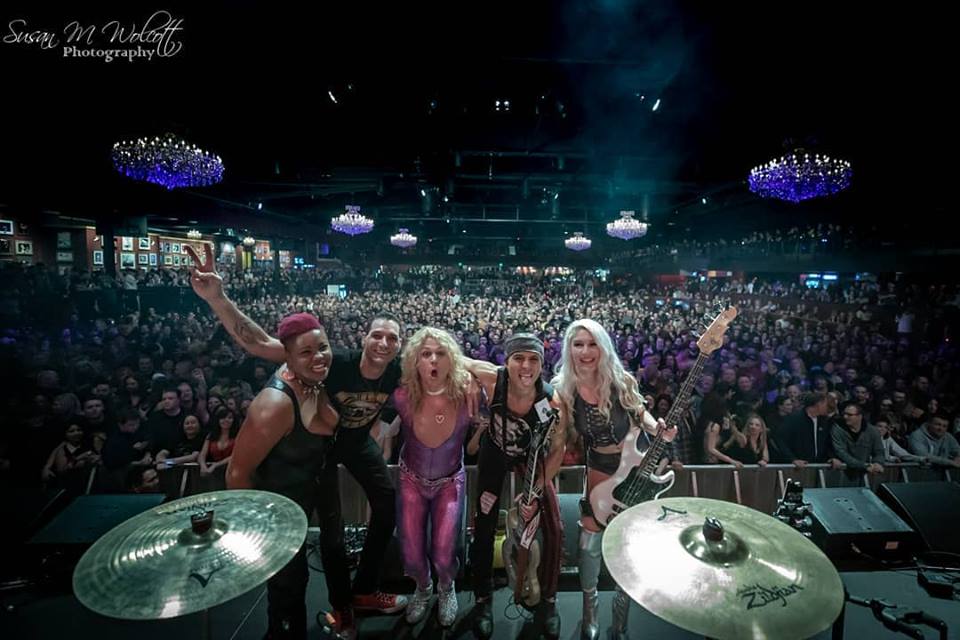 ME: You've played in front of some huge audiences. Any stage fright? Any place you'd love to play that you haven't?
AH: After our show with Steel Panther, the nerves have mostly melted away. With Red Rocks now on the books, we'd love to play Pepsi Center.
ME: How about some parting words for your fans?
AH: We're working hard on some new videos and our new album, due out Summer 2020. Thank you all for supporting us and helping our dreams come true! All the love!
Follow Love Stallion:
Official Site: https://www.lovestallionrocks.com
Facebook: https://www.facebook.com/lovestallion/
Instagram: https://www.instagram.com/lovestallio…