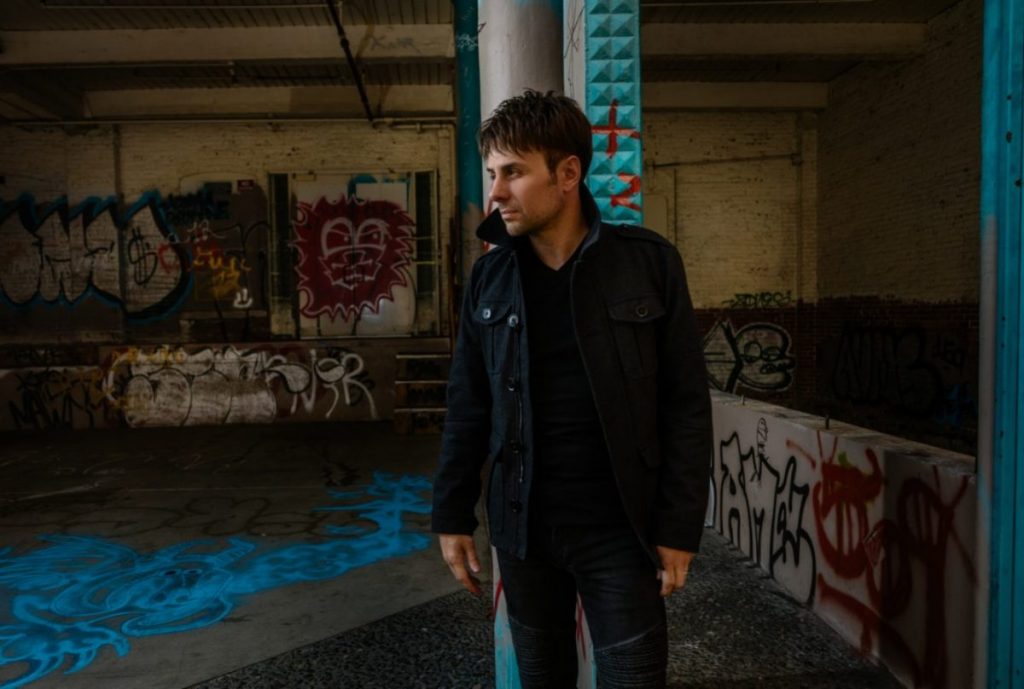 SPOTIFY:
https://open.spotify.com/album/2k05vn2KVMGeuTKhQeLEvL?si=H8QproQXTEOv8pkmw6h57Q

If you've been following indie pop lately, it's more than likely that you've already heard about the guy I'm reviewing today. Jerad Finck, the pop singer who wowed us over the holidays with his ornate ballad "White Christmas" is back this spring with an all new single titled "Home," and if you were expecting more of his signature bravado laced with a gentle synth groove, you're going to be very pleased with what it has to offer. "Home" has an ominous bassline and an arid percussive track that war for our attentions in the background, but up front, it's Finck's fractured poeticism that keeps us glued to our headphones from beginning to end in the single.
The relationship between the bass and the drums in "Home" is almost as significant as its lyrics are in developing the narrative of the song. The verses have a grim undertone to them that is broken up by the perky swing in the beat, but the bottom-end of the melody here is always battling with an anxious percussion for dominance in the back of the track. Serious audiophiles will probably be a little divided about the mix, but for my taste, it doesn't get much more engaging than an erudite arrangement like this one.
INSTAGRAM: https://www.instagram.com/jeradfinck/
"Home" has the most understated hook of any that I've heard in pop this year, and ironically, it's structured inside of a less than minimalist chorus, yielding an interesting duality that spotlights Finck's evolved songwriting skills. Where "Criminal" wasn't as complex nor as expansive compositionally, "Home" relishes its finer intricacies and embraces all of the indulgent elements that its voluptuous vocal track can give up. Some people prefer their postmodernism to be colorless and devoid of swagger; for the rest of us, Jerad Finck is raising the bar to where it belongs in this song.
Finck's voice has always been a focal point of his material, but I don't know if it has ever been this warm and comforting, especially amidst such a crushing tone in the music behind it. I listen to this track and I barely even hear the kid who made Stuck in Your Riddle; he's sure of himself, almost to the point of arrogant cockiness, and he's resisting the urge to take the predictable route in his words – even when it would arguably give a verse a little more vitality. He is who he is now, and out of his seven-plus years of experimentation, he has become an artist capable of doing whatever he sets his mind to.
Those who love a bittersweet pop ballad as much as I do will find "Home" to be required listening this spring, as it brings forth an emotionality from its composer and featured performer that could propel him from underground obscurity into mainstream fame once and for all. It's been a long road for Jerad Finck, and while I never expected for his music to take the electronically-faceted turn that it has, there's no denying that it's panned out terrifically for him. He's got stiff competition from the international circuit, but back home, he's finding an incontrovertible place in the hierarchy of indie pop studs.
YOU TUBE: https://www.youtube.com/watch?v=U_hwMPi6_rI
Photo by Nick Alexander 
Loren Sperry