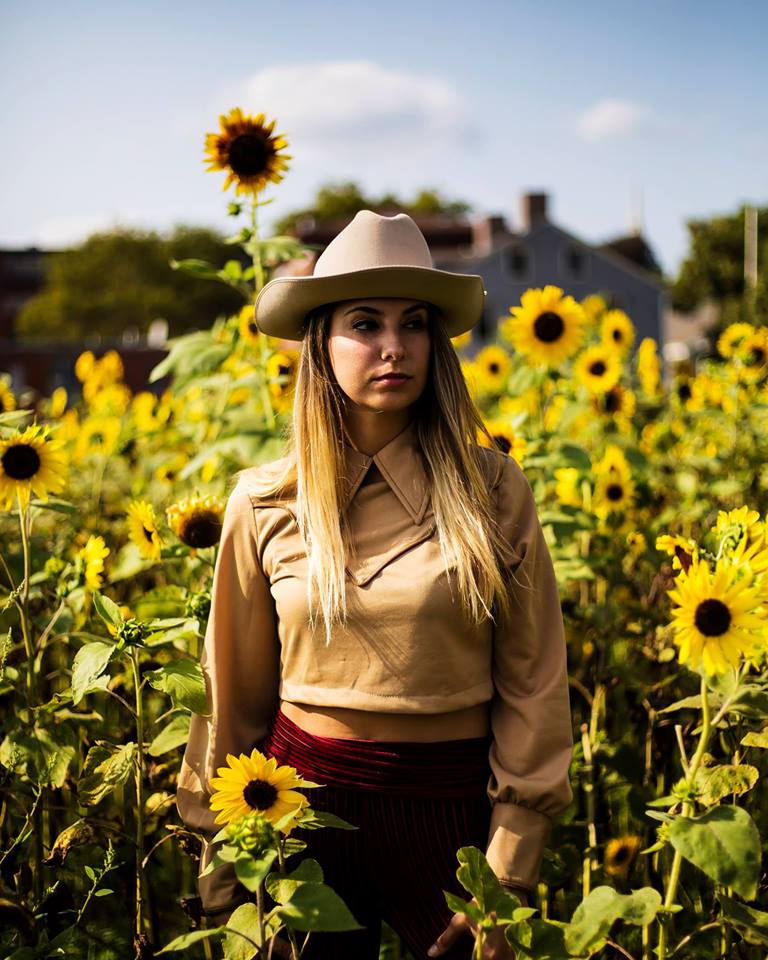 URL: https://www.charliemariemusic.com/
A lot of country's longtime disciples have been straying away from the genre as of late, but I don't think it has as much to do with a collective exodus towards the alternative model as some of my critical peers seem to. While some artists have grown complacent with the classical country formula for a variety of reasons, others like Charlie Marie are finding some untapped magic in the old world charm of the music that brought them into this medium to begin with. In songs like "Rhinestones" and "Playboy," Marie takes a fairly basic beat and stretches it into a sprawling folk-rock jam with a spiked country center. "Shot in the Dark" flirts with Americana in its highly stylized verses, but never drifts away from that much-adored Nashville melodicism. "Rodeo" and "Countryside" could be described as the most experimental songs in her new self-titled EP, and rather than incorporating an ambient theme into the texture of the instrumentation (as duos like Timber have in recent records like the utterly stunning The Family), the finish is as defined by puritan rhythm as the substance of the harmonies is.
The main draw, for me at least, towards Charlie Marie is its broadminded production style, which focuses just as much on the subtle detail in the strings as it does the vocals in "Shot in the Dark" and "Rodeo." Marie's singing is always at the forefront of the mix, but it's tempered by the glittery guitar play that facilitates its most memorable melodies. "Playboy" has the look and feel of a ballad that has been given a countrified kick in its tempo, and as swiftly as it moves through our speakers, the larger narrative in its verses never gets lost in translation. Those of you who heard her debut record are going to notice a lot of marked improvements in her execution here, chief among them her command of the lyrical pacing. She doesn't sound hesitant or unsure of herself at all in "Rhinestones" or "Countryside;" if you ask me, she actually sounds more concise and confident in her words than she ever has before.
Charlie Marie has come a long way in a short amount of time, and from where I sit, it wouldn't appear as though the runaway train that is her career will be slowing down anytime soon. Her new EP is a hot sample set of what she can do whenthere's no creative restrictions placed in front of her, and while I would like to possibly hear her experiment with more electric material, there's nothing even close to contrived or trivial about her latest release. Charlie Marie has a crossover appeal that will expose her sound to fans of folk and roots music just as it will country kids with a taste for old fashioned fun, and I think that if this record's five songs – starting with the single "Rhinestones" – get into consistent rotation on country-leaning college radio stations, Marie's segue from underground fame into mainstream respect will be next to imminent. She's worked hard to get this far, and her artistic odyssey is nowhere near over.
YOU TUBE: https://www.youtube.com/charliemarie
Loren Sperry