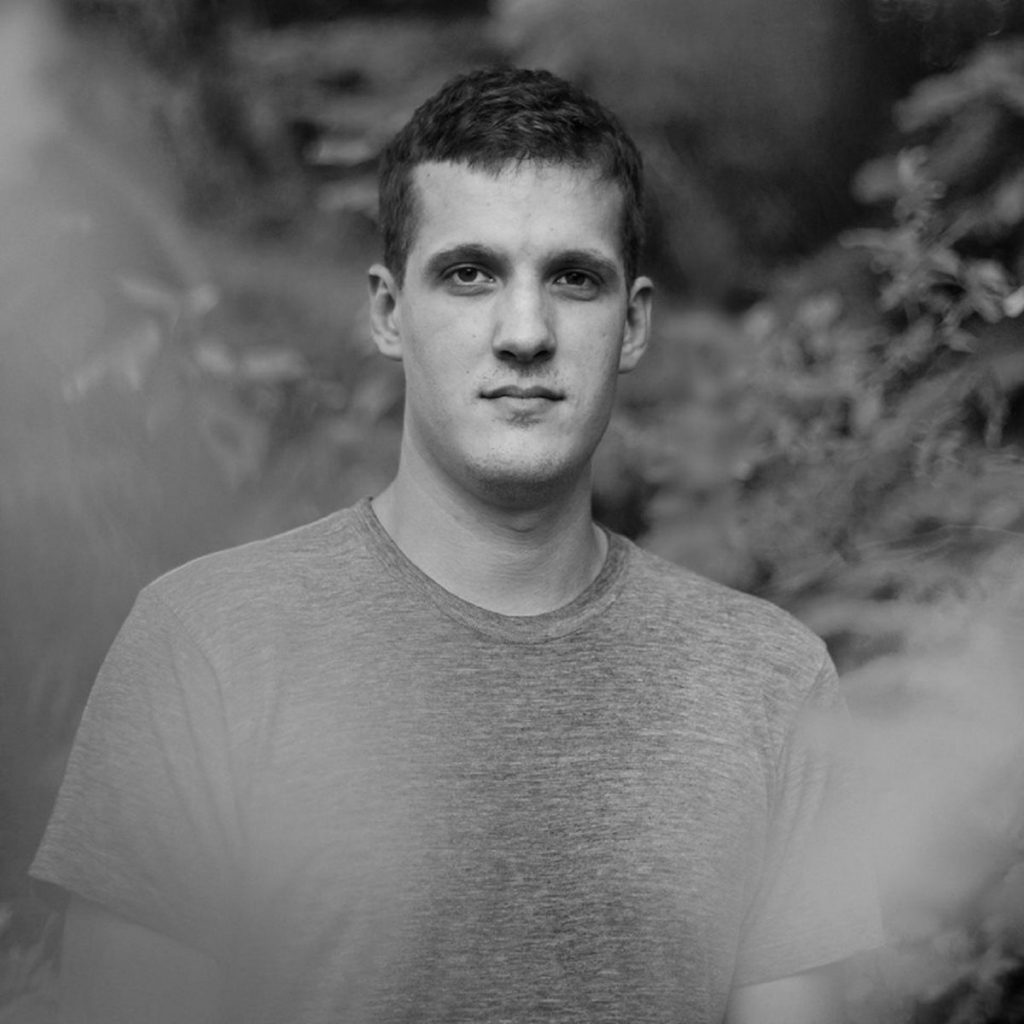 The single "July" from Canadian multi-instrumentalist, vocalist, and songwriter Dan English working under the moniker RV Farms solidifies his status as one of the more talented figures toiling in the indie music scene today. The track runs a little under four minutes and has a light disjointed feel thanks to the restless tempo and time signature shifts scattered throughout the cut, but this aspect of the song helps accentuate the unique character of English's songwriting rather than undercutting the song's potential. English appears to be gathering momentum that, in all likelihood, is building towards his first EP or full length release since 2016's EP Pale. It is a mark of his craftsmanship and dedication that he is taking his time rather than rushing the creative process.
You definitely get a sense of painstaking attention to detail when you listen to "July". The tempo and time signature features mentioned in the first paragraph require a songwriting and performer to hit their marks with no margin for error – he'd lose his listener if he ever wandered too far afield from the song's structure. Lovers of traditional fare will experience a bit of a jolt when the song begins. Everything seems a bit off, there's obvious tension as the guitar and drums sound like they are pulling in opposite directions, but devotees of more commonplace structures should stick it out for a few and they will soon hear the method to English's "madness" as a clear structure emerges from the arrangement and only makes a deeper impression as the performance develops over time.
CD BABY: https://store.cdbaby.com/cd/rvfarms4
He has an elegiac edge to his voice that will make a deep impression as well. He brings the lyrics to life with his talent for phrasing and the outright emotional vulnerability marking each turn of phrase. His guitar work functions, in some ways, as a second vocalist and deepens the emotional currents created by his singing. English plays all of the instruments on this track and, while its obvious his talents as a guitarist are considerable, he demonstrates near equal talents as a drummer and producer of his own material. The sound of the track helps realize its intent – despite the air of melancholy pervading the tune, "July" radiates a warm, inviting aural glow and draws listeners in from the outset.
Many will enjoy this song; some may find it a bit too precious for its own good. The naysayers crave clichéd musical turns rather than imaginative daring, but those listeners should give this song more than a single listen and return to it until the full picture of its artistry emerges. English and his RV Farms project is receiving greater and greater notice with each new release and comparing "July" to his earlier material illustrates how he continues to grow in skill and confidence with each new song. This is a musician and songwriter not content to stand pat and rehash what he's done before.  Instead, "July" is the project's finest moment yet and stands as an impressive harbinger of even better songs to come.
Loren Sperry