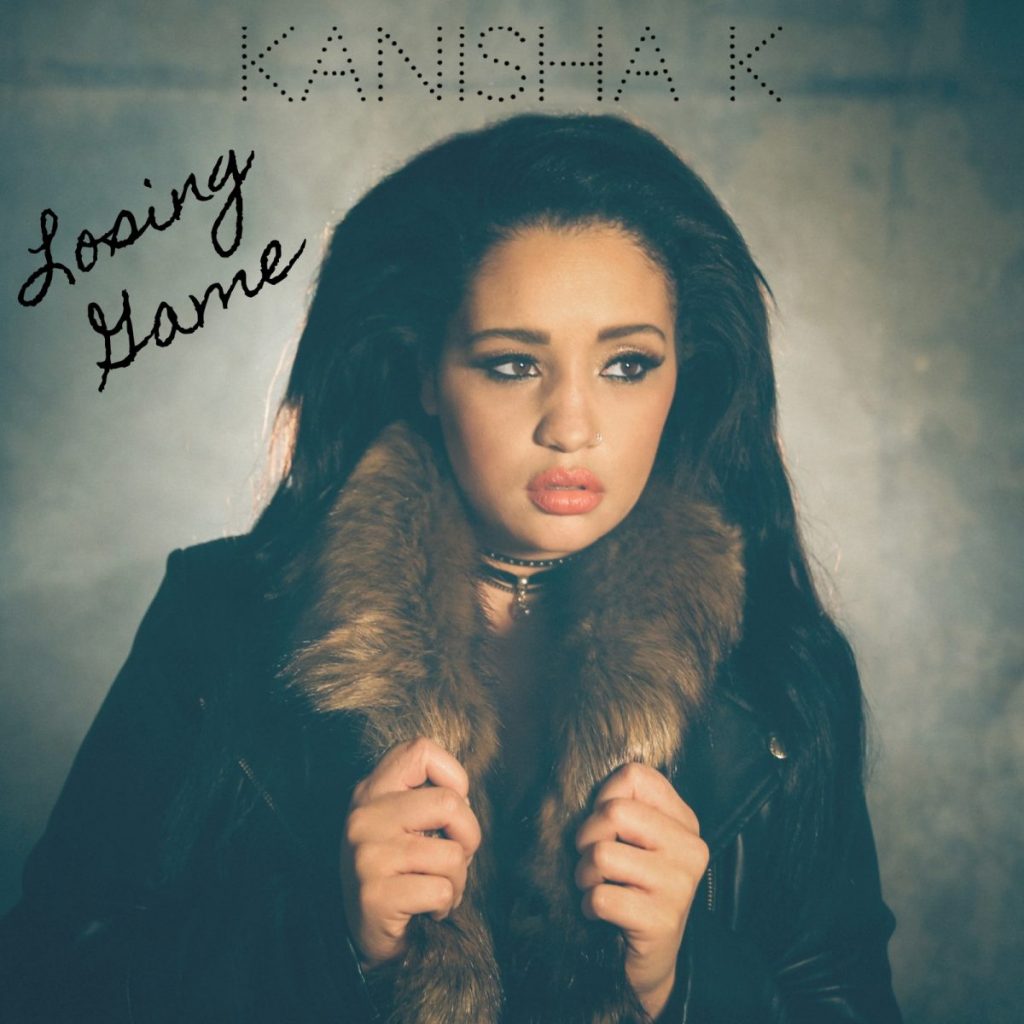 SPOTIFY: https://open.spotify.com/track/2xX0LbETUirviOTOaRLC8y
Piano keys gently awaken a textured vocal track from its slumber in the opening bars of "Losing Game," the latest single from the one and only Kanisha K, but they'll soon be joined by a rollicking string groove that will colorize every beat resonating from the drums. The instrumentation is churning us in a melodic vortex, and though its grip is strong, it isn't able to overshadow the illustrious singing that Kanisha is treating us to from center stage. With the assistance of co-composer Jane Bach, she pens one of her most moving ballads to date here, and while it's inarguably designed around her sensational vocal abilities, it's far from a singer-centric pop song that lacks the creative vision to really impact a scene.
The bassline here is super physical, much like Kanisha K's voice, and that's despite the sleekness of the master mix. Though its equalization isn't intrusive, the rigidity in the track's low-end displays paralyzing strength just before we make our way into the chorus, with the bass finally meeting its match in the gilded vibrato that Kanisha dispenses with ease from behind the microphone. The lyrics in this song are very poignant and erudite in design, but there's just as much to be said about the arrangement of the track's intricate instrumental components, which are structured as to constantly draw us closer to the white hot nucleus in the composition. I don't know if it's that Bach is bringing out the best in her or that Kanisha K's skill is at long-last coming into its own, but whatever the case may be, you can't deny how polished this single is from a songwriter's perspective.
Kanisha K sounds completely in her element in "Losing Game," but not to an extent where she seems unenthused with the content of the song. She's engaged from the get-go, casting one wickedly intoxicating melody over the rustic string play in the background after another, and she never once comes off as hesitant or unsure of herself. Pop has been dominated by big personalities since the beginning, and while Kanisha certainly has a lot of facets to her musical persona, I don't think that she's self-consumed in her approach to lyricism. These verses are accessible, inviting, and if anything, a lot more humble in narrative than most anything I've heard in the Top 40 recently.
Evocative both poetically and instrumentally, "Losing Game" is definitively smart pop music from Kanisha K, whose name is starting to become synonymous with quality in an age that has been riddled with inarticulate artists struggling to find their place in contemporary culture. There's nothing stock about this single, and yet at the same time, it has a familiar gloss that makes it more than cohesive with the slick sounds of a surreal college radio playlist devoid of the commerciality that plagues mainstream stations. I'm so excited to hear what she comes up with next, and for those of you who have yet to experience her sound in all of its unfiltered glory, this track is an excellent place to start.
INSTAGRAM: https://www.instagram.com/thekanishak
Loren Sperry