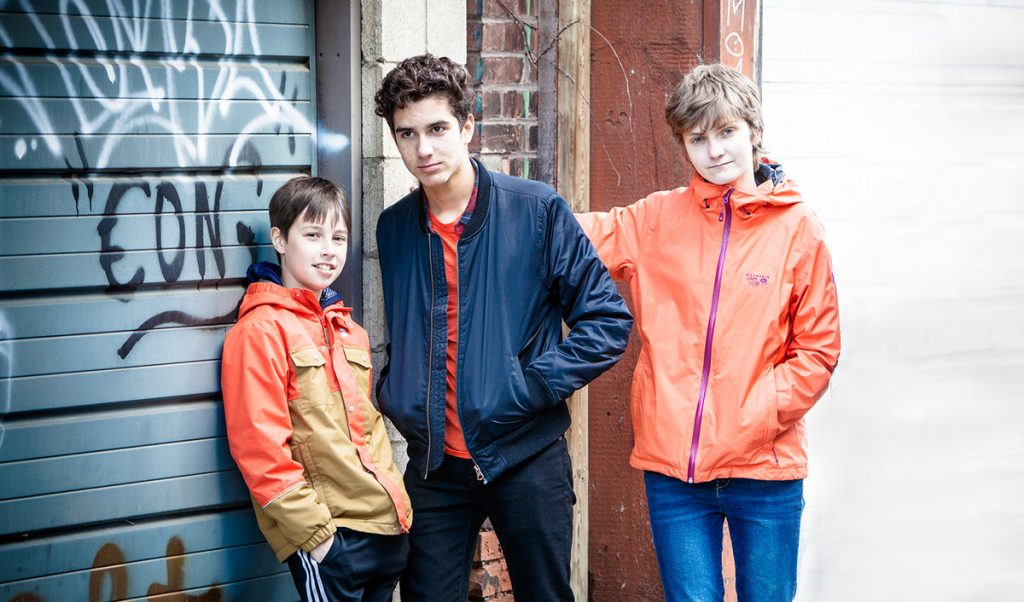 FACEBOOK: https://www.facebook.com/kobbandtoronto/
A playful set of guitar strings waste no time before slicing their way through the darkness and clearing out a pocket of space for a honeysweet vocal to capture our focus with its endearing drawl in "Dotted Lines," track one in Kingdom of Birds' all-new extended play Glitz, which is out now via Hinky Records. The sonic waves beckon us closer to the combustible croon pinning the grooves together, but the mystical melodies are only getting started as we find ourselves dead-center in the clutches of this record's harmonic ebb and flow.
"Goodbye" jettisons towards a much softer realm of rhythm than the preceding track does, but maintains the same experimental framing that we started the record off with. The music video for the song is plaintive and DIY in every sense, though it's energized with a surrealism that is just as present in all of the songs on Glitz. A couple of the shots are a little too enigmatic to be decrypted in a cursory viewing, but underneath the riddle in the narrative, I think that there's a deeper meaning relating to childhood, and more explicitly, growing up, that the band is trying to explore in the lyrics as well as the music in this song (and video).
"Unknown" takes a second to find its tempo, but once it does, it's impossible to contain the bass-bolstered hook that it swings at us with a divine might. "Waiting" is a lot more relaxed, but it doesn't minimize the impact of "Unknown" and the song's indulgent harmonies at all. I found that listening to Glitz in a single sitting is the best way to appreciate the music that it has to offer us; while it's by no means a progressive EP or even relatively close to being a concept record, its crown jewels don't sparkle quite as bright as they do when accompanied by the other songs that the band was developing during the same recording session.
In a blanket of elegiac tones that cumulatively form a bewitching vocal and guitar harmony, Glitz meets its conclusion with the track "Your Friends," and as many times as I've listened to this record in preparation for writing this review, I've yet to decide whether or not it's an exercise in experimentalism or a raw, uncut glimpse at the future of Kingdom of Birds' sound. At any rate, it's a wonderful combination of dreamlike melodies and intoxicating textures that are raising eyebrows in Canada and enticing new fans to check out this group's body of work.
SOUNDCLOUD: https://soundcloud.com/kingdomofbirds
Loren Sperry