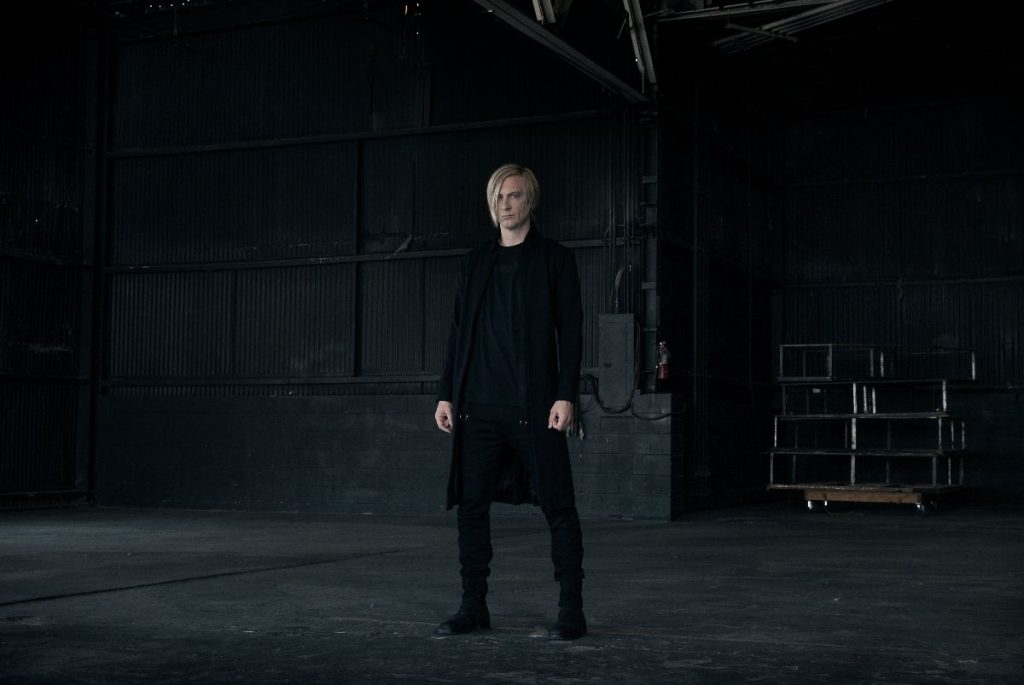 URL: http://www.thesweetkill.com/
Pete Mills' project The Sweet Kill illustrates another turn in Mills' personal journey through the modern music world. Mills originally settled in Los Angeles after his one time band, Flash Bastard, signed with former Motley Crue bassist Nikki Sixx's recording label, but he soon detoured into production gigs for a variety of artists, including Sheryl Crow and Soulkid1, among others. Many have lauded Mills for his production talents, but the clarion call of following his own artistic muse never deserted Mills and has to be regarded as the driving impetus behind the creation of The Sweet Kill. The new single "War" isn't topical music about armed conflict in some far flung locale but, instead, refers to a much more internal war as Mills writes about the specter of chemical dependency and drug addiction. It's a personal track, but quite relatable despite being dredged up from a deeply personal space.
The song opens practically acapella with Mills' voice receiving minimal accompaniment from scattered piano notes and carefully modulated electronic color, but it soon segues into a much more dramatic musical attack. Mills has genuine singing chops that come through from the beginning and he brings a melodic character to the performance balancing against the practically theatrical musical arrangement. The song has hard rock leanings, but it comes across as heavily influenced by industrial and electronic music as well without ever going full on retro with some crunching guitar riffs, ala Mills' former label boss Nikki Sixx's band Motley Crue or others of their ilk.
YOU TUBE: https://www.youtube.com/watch?v=h97rznaq_vw
"War" clocks in at nearly four minutes and the music is rife with dynamic shifts holding your attention from the first until the last. Mills has a keen sense of timing as a songwriter – nothing is ever rushed here and the nearly four minute running time gives him more than enough time to develop the song's lyrical and musical ideas without ever short changing the audience. Mills has a clear-cut writing style that makes a singular experience, struggling with drug addiction, open to those who have never experience such turmoil, but he likewise achieves a level of eloquence that makes the track all the more enjoyable for listeners.
It's a promising beginning for Mills' The Sweet Kill project. This is, essentially, an one man affair, but "War" sounds like a full band effort despite Mills being the sole mover and shaker behind the project's musical identity. He manages to make a well worn subject matter in modern art, music and literature alike, come alive for listeners in a very personal way and manages to contribute something to the long history of songs about addiction that we haven't quite heard before thanks to his individualistic turn of phrase. "War" has aspects of a war, aurally, stamped on the track, but there is a great of finesse and style burning through this performance that makes The Sweet Kill's single instantly memorable. Few will finish hearing this song even once and feel comfortable denying The Sweet Kill are formidably talented and destined to continue for some time to come.
Loren Sperry