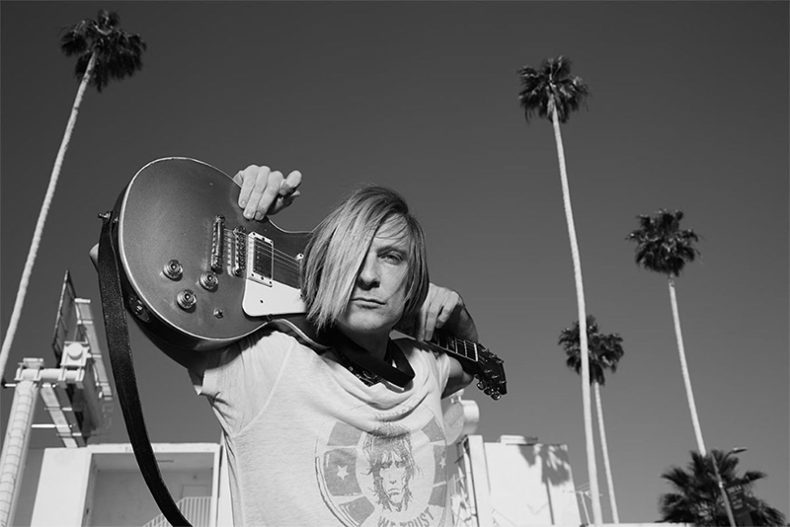 One-man pop machine The Sweet Kill combines cosmopolitan grooves the size of skyscrapers, stylish vocals that are beautifully bonded to the bassline, and unapologetic lyrics that don't pull any punches in his all new single "Fuck Love," which is out now everywhere that independent music is sold and streamed. The Sweet Kill's strain of electropop is brooding, darkly ironic and occasionally steeped in erotica, and this latest release lives up to the extraordinarily high bar set by past hits such as "Give it Up" and "Radioactive." No matter what your taste is, you don't have to be the biggest fan of this style of music to fall in love with these danceable beats and the marvelous melody they frame.
"Fuck Love" is a club anthem from top to bottom. Its pulsating drums, intoxicating harmonies and potently sexy lyrical content are arranged to inspire even the most jaded of wallflowers to abandon their spot in the shadows for a place on the dancefloor. Everything is structured around the creeping bassline, which is understated beside the tightly mixed vocal track, but nevertheless manages to color the song with a dirty, aggressive urgency that is as addictive as the main hook in the chorus is.
The Sweet Kill has delivered some really smooth singles in the past, but the way we experience his sound through this muscular mix really elevates his studio game to a whole new level. It's admittedly streamlined compared to "One Love," but "Fuck Love" still retains the boisterous textures that, arguably, this artist has built his reputation on. The vocals are so effervescent in this single, so real and vivid, that it's almost as if we're witnessing a live performance instead of merely listening to a new single from one of the most talented electronic musicians of his scene and beyond.
Spotify: https://open.spotify.com/track/1wrYsJxKLJeYwxTAXwnzEe?si=UQyzQxgLSsiLZUYyAqE8-
Typically I wouldn't say this about synthesized instrumentation, but even their contribution to this track feels organic, refined and as genuine as what we would hear out of a live band utilizing little more than a guitar, bass and drums. The tonality of "Fuck Love" is simply breathtaking, and in my opinion, surpasses anything that The Sweet Kill has shared with us to date. This hook literally wraps around us at the onset of the song and doesn't let go until the music reaches a poignant conclusion (having relentlessly ravaged us beforehand, of course). If this single isn't engaging pop music, then I don't know what is.
Once again, The Sweet Kill executes a sublime slice of dance pop at its finest in his latest release, and despite its angst-ridden title, this is one song that is going to leave you feeling quite the contrary about its composer. Both casual fans of the genre and more devout followers will agree – "Fuck Love" sets a new standard for The Sweet Kill's peers, and more importantly, for all artists looking to craft the perfect club soundtrack in 2019. Hopefully it won't be too much longer before we get to experience a full length effort from this artist, but as long as he keeps turning out highbrow material like this, he can do anything he wants.
YOU TUBE: https://www.youtube.com/watch?v=Q1UkfkTaT0w

Loren Sperry