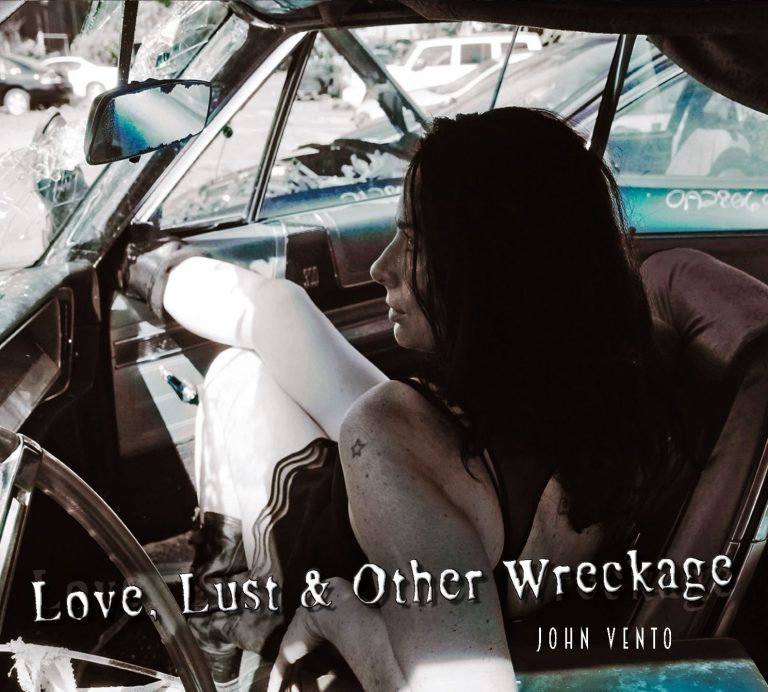 John Vento is the living definition of "been there, done that" in the best possible manner: he's a musician with a lot of experience in the field and at this point in his career he knows very well what he can offer and what he can't. This is something that is shown in his latest album, 2018's Love, Lust & Other Wreckage.
He has been in a roll recently, with a successful run of albums that have been the proof that his body of work still remains as current as ever. We just have to listen to the opening track: A Good Life Made is a song that shows a musician at the height of his powers, with a tremendous lyrical work and a songwriting capacity that is quite well. Some people in the music business thought that he wasn't going to be able to surpass what he did in 2011's Wayward Soul, but this album tests that notion to the max.
The next two tracks are very interesting to listen to: both Let Me Down Easy and Baby Blues showcase the nature of John Vento, a musician that cannot be reduced to a particular genre–these are songs that have a bit of everything, thus making a much more homogeneous and complete listen.
Folk Rock is something that is quite ingrained in Vento's music and this is evident in a track like I Hope I Don't Fall in Love Again, a song that may not be as accessible as others in this album, but that becomes more and more enjoyable as time progresses–it's always healthy to have slow-burners in musical efforts of this nature. I think it adds a certain degree of musical depth.
Rainbows and Lightning is the other side of the coin: a song that has a lot of the Pop music of old, when it was at its musical peak; Vento is a seasoned musician and this proves it, allowing him to have a little bit with this enjoyable track. One aspect that I would like to point out about Love, Lust & Other Wreckage is the fact that it has a quite organic production: everything sounds quite natural, without the digital excesses that we can often find in modern albums, so this is another aspect that makes this work of Vento's so enjoyable.
Raw emotions is something that is quite intrinsic and inherent to Vento's musical endeavors, so it's no surprise that this is shown in tracks like I'll Be Still and Just Don't Care, which are a bit more complex than his average songs and worth a few listens to fully comprehend what the man has done here.
Love, Lust & Other Wreckage is a varied and yet cohesive piece of musicianship; it's the work of a musician that has a grasp on what he is and what he wants to convey to his audience, often shifting from one musical to another with a degree of capacity and professionalism that you're not going to find in abundance in today's music.
One of the last great albums that 2018 gave us and it's worth your time if you're not familiar with John Vento's music. — Kevin Tanza