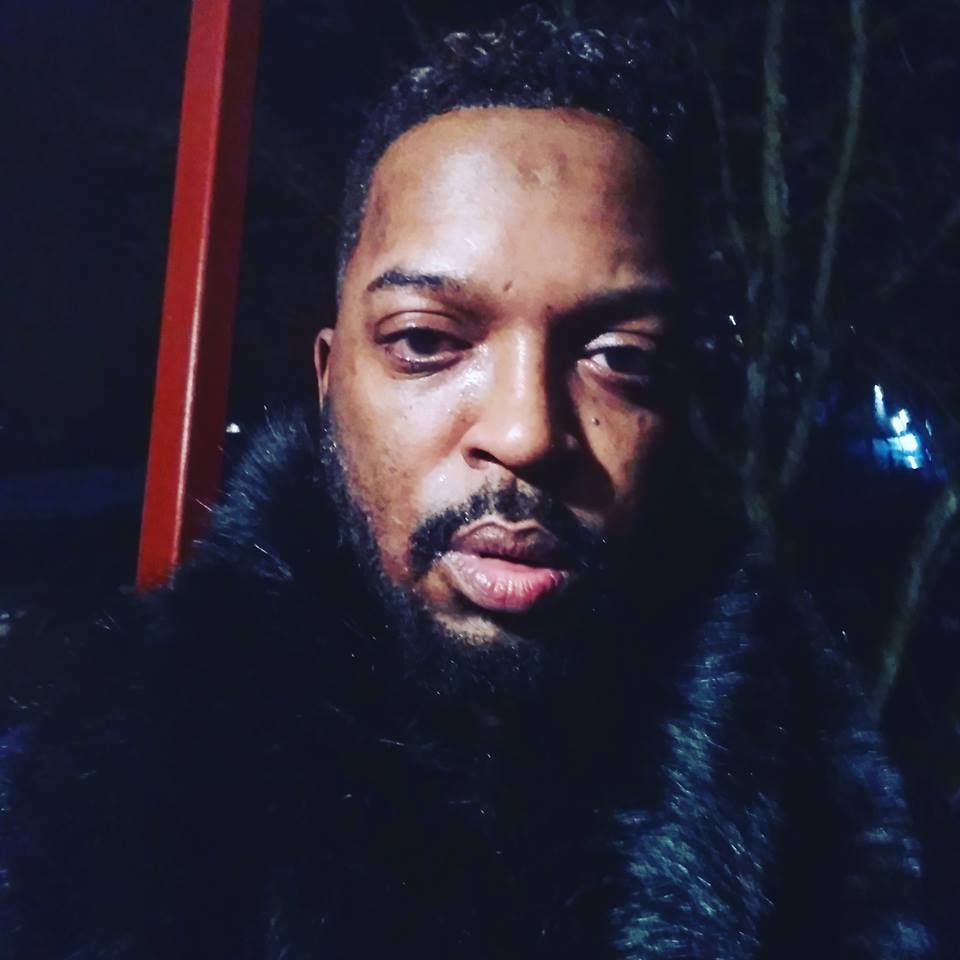 In both his new single "Something About U (The Retro-Funk Mix II)" and it's originally-mixed version, Seattle-based R&B vocalist Ronnue details the pain and tragedy of loneliness in a way that can only be done through the somber tonality of funk at its most raw and unfiltered. If you're not already in the know, Ronnue has been building a career out of deep-thinking jams like this one, which value evocative music as much as they do intelligent, articulate prose that highlights his connection with emotion and the weight of his words. This is some of his best work yet, and it is hitting the scene at the perfect time.
The music that we find in this single is funky as ever, but it has a pop hook tucked into the chorus that makes it feel loose and cosmopolitan in a modern 21st century sense. The laboring disco lights and twirling rhythm of old funk is missing; in its place there's only an erudite swagger that comes undone right at the commencement of the first stanza, and it couldn't be much more of a welcomed change. If anyone thought that this strain of soul was dead and gone from the bigger conversation, they'd better listen to this track and think again.
Both mixes of this single are really gritty and have a homegrown quality to them that is painfully absent in the Billboard charts at the moment, but "Mix II" is a little more cerebral and mind-bending. There's a lot of opportunities for the music to run off the tracks completely and devolve into some sort of psychedelic funk jam in the spirit of George Clinton, but Ronnue restrains himself from getting wet and wild with the song in favor of gnashing the heck out of its starring harmony. His confidence is not unlike those of his heroes, nor is his sudden rise to prominence within the Seattle scene.
FACEBOOK: https://ms-my.facebook.com/ronnue/
In a live setting I think that "Something About U" could turn into an extended jam much like the funk of yesteryear would have allowed for, and there's not a doubt in my mind that Ronnue has the vocal range of capabilities to handle such a task. There's not a second of this recording where he comes off as anything but in-charge and on top of his game, and if that translates well to the stage, then he's in for an extremely long and satisfying career as a singer.
There's a big future looming on the horizon for Ronnue and his unique brand of funky R&B, and no matter what direction he chooses to take his music in from here, I think he's going to do quite well. I make this distinction because I absolutely think that he's got the skillset to take his sound a lot of different ways; whether he sticks with this smooth blend of funk and R&B or takes his technique on a more independent, eccentric journey into the heart and soul of avant-garde rhythm as it's currently defined, with a voice like this to guide him, I'm very certain he'll land on his feet.
Loren Sperry