Alternative Rock/Pop act I, Alone has released the lyric videos for three of the singles off of the debut EP, Collateral Beauty, with "Good Fight" garnering over 50,000 plays.
"Good Fight was written from a nontraditional point of view compared to my typical writing perspective. I study Grammar and Language to greatly improve my lyrical content and really dive into the lyric. With focus on rhythm, rhyme, symbolism and metaphor, I take every line as its own cohesive expression. Ive found this most often leads to a relatable product that paints a picture in a dynamic fashion. Generally speaking, my songs begin as short stories and I pull from that to form a broad, but appropriate idea. However I wanted to do something different with 'Good Fight.' I wanted to be a bit more specific and concrete. During the writing process, I was overcome by the experience and promise of the EP. I wrote 'Good Fight' as a song that summarizes my journey through music. Yet still, it's such a relatable song to so many. I hear all the time that listeners identify the content with overcoming bullying, finding self confidence and hope for the future. It truly is a feel good, I told you so, type of song." – I, Alone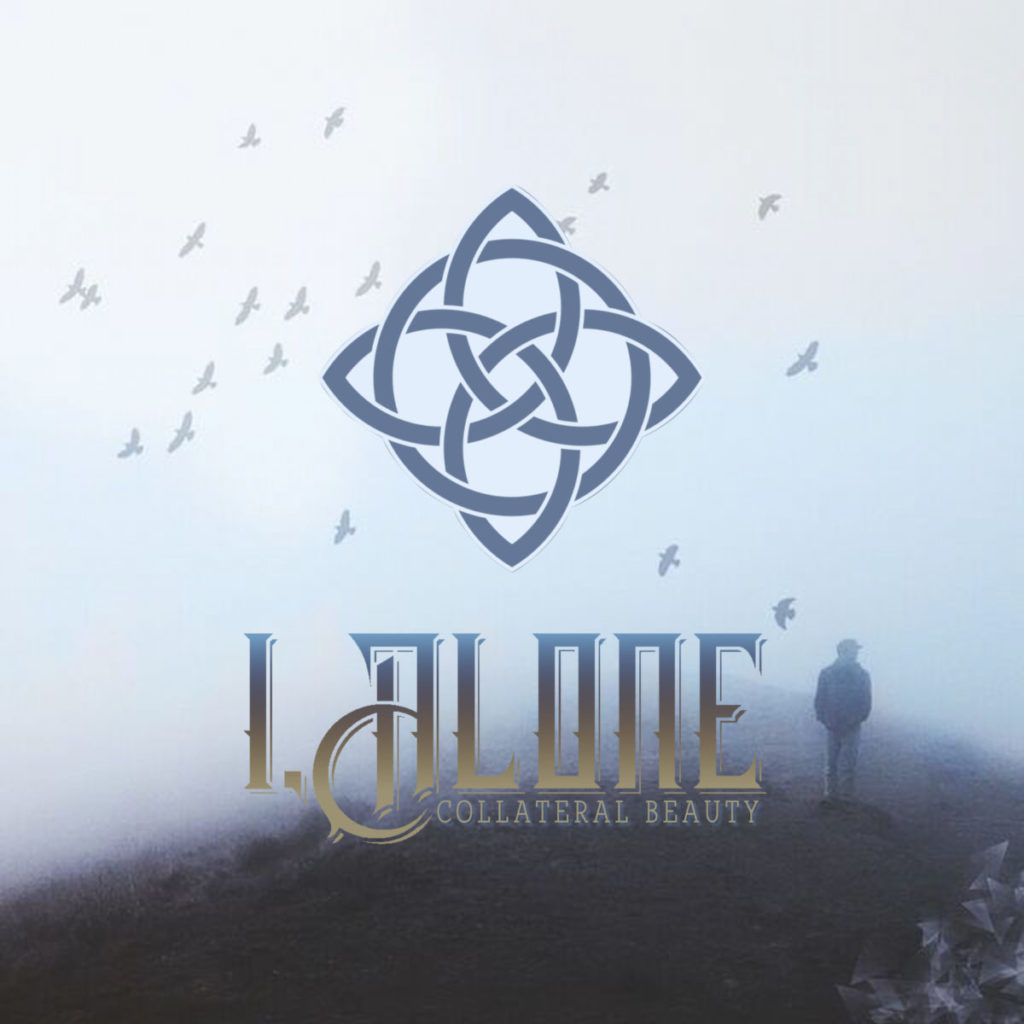 Download / Stream Collateral Beauty Online:
iTunes | Spotify | Amazon
Collateral Beauty Track List:
1. Constant Companion
2. Good Fight
3. Say You Will
4. Sail
5. By a Thread
6. The Road
It takes a lot of strength to accept who you are," says Brandon Zastrow. "I am becoming comfortable and confident in what I have to offer the world. The peace that comes from within permeates into my writing, performance and my life. I have been searching for myself for many years, and I believe I am beginning to crawl towards my greatest version as an individual and as a musician."
Being the front-man, the main songwriter and the guitarist for his solo moniker I, Alone, Zastrow is becoming a visible and consistent alternative/rock artist that cannot go without notice. Since the release of his debut EP Collateral Beautyon 8 December 2017, I, Alone has received overwhelmingly positive reviews from major press agencies across North America and Europe. This has permeated into all aspects of his life, including his music and the business that comes with it.
"With the relative infancy to my project, I am forced to be a man of many trades. This can become exhausting, but I have also come to find the success and accomplishment tremendously fulfilling. I am responsible for my successes and my failures. I promised myself that I wouldn't allow the same failure to reoccur twice. My vision and creativity has flourished as a solo artist. No one else's inactivity or misdirection can hold me back."
One thing that has kept the fire burning for Zastrow has been his obsession to constantly challenge himself. "I always try to push outside of familiar parameters," says the singer. "If it's anything like what has already been done, there is no meaning or purpose behind your art. Much too often, artists are speaking without a true voice. Too many are filling lines or notes because they fit, not because they take you somewhere better. I hope that this can be easily seen through by a good listener."
"If you look at the groups doing it for twenty-plus years," he continues, "they were always changing their style, testing the water and derailing from what was expected. So there's always that effort to push yourself as an artist, but I never want to abandon that sense of melody and connection that listeners can grab hold of, whether it conjures up memories or helps them heal. That's what I love about music, when it makes me feel something. It takes me back to those moments."
As I, Alone continues to expand through media, radio and audiences, Zastrow will continue to look at contemporaries for examples of acts able to maintain their relevance while rock & roll faces an uphill struggle in the mass media. "Those guys are inspirational, showing that you can have a strong presence, even if what you are known for doing seems bleak."
Forward we go, always together.
Connect with I, Alone online:
Facebook | Soundcloud | Instagram