On July 26, 1944 the legendary Michael Philip "Mick" Jagger was born. Today, on his 80th birthday, The Rolling Stones are celebrating by releasing their anthology collection, Forty Licks, digitally for the first time.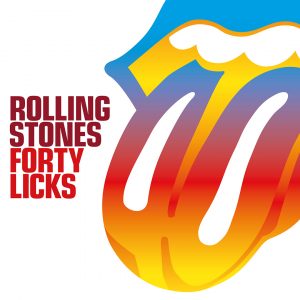 The Rolling Stones' 
Forty Licks,
the album that gathered together fully three dozen of the most enduring and anthemic songs from the group's peerless career and added four then-new tracks to their incredible story, was released digitally for the first time today. This Friday, July 28, it will be available for the first time in a lavish, limited edition four-disc, 180-gram black vinyl version, housed in a wide spined gatefold sleeve. Stones fans will also have an opportunity to enjoy the reimagined Dolby Atmos® versions of the album's 40 tracks – streaming where available. With Dolby Atmos, fans will experience an immersive journey through the iconic album as details in every song are revealed with unparalleled clarity and depth.
Forty Licks
 was initially released in September 2002 to celebrate the Stones' 40th anniversary and to mark the beginning of their massive 
Licks 
tour. This global spectacle, mounted on the breathtaking scale that only the Stones could muster, crossed the globe over the next 14 months, playing 117 shows and became the second highest-grossing tour in history up to that time.
The collection, which times out at over 2 and half hours, includes no fewer than 20 (US) Top 10 singles of which 13 broke into the Top 5 and 7 going all the way to #1 including "Satisfaction," "Miss You," "Brown Sugar," "Paint It, Black," "Honky Tonk Women," "Get Off Of My Cloud" and "Angie." UK chart stats for Forty Licks tracks are quite similar with 20 Top 10 singles, 16 Top 5 singles and 7 #1s. The list of UK chart toppers includes "The Last Time," "Jumpin' Jack Flash" and "It's All Over Now" as well as "Satisfaction," "Get Off My Cloud," "Paint It, Black" and "Honkey Tonk Women."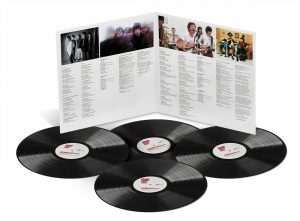 Following its initial release, Licks would sell seven million copies around the world and has since come to be seen as the definitive anthology of the band's recording career. It was, uniquely, the first collection to bring together landmark recordings from all points in their unrivalled songbook, from their early days via Decca UK and London US (ABKCO Records) through to the establishment of their own Rolling Stones Records.
With the release of Forty Licks, longtime Stones fans and newcomers alike can enjoy a retrospective featuring the 1960s hits that made the band icons of successive generations.
Stream Forty Licks HERE

Pre-order Forty Licks on vinyl now: https://rollingstones.lnk.tt/40LicksPR 
The Rolling Stones Online: Website | Facebook | Instagram | Twitter | TikTok | Spotify | Apple Music