FOR FANS OF: Angels & Airwaves, blink-182, 30 Seconds To Mars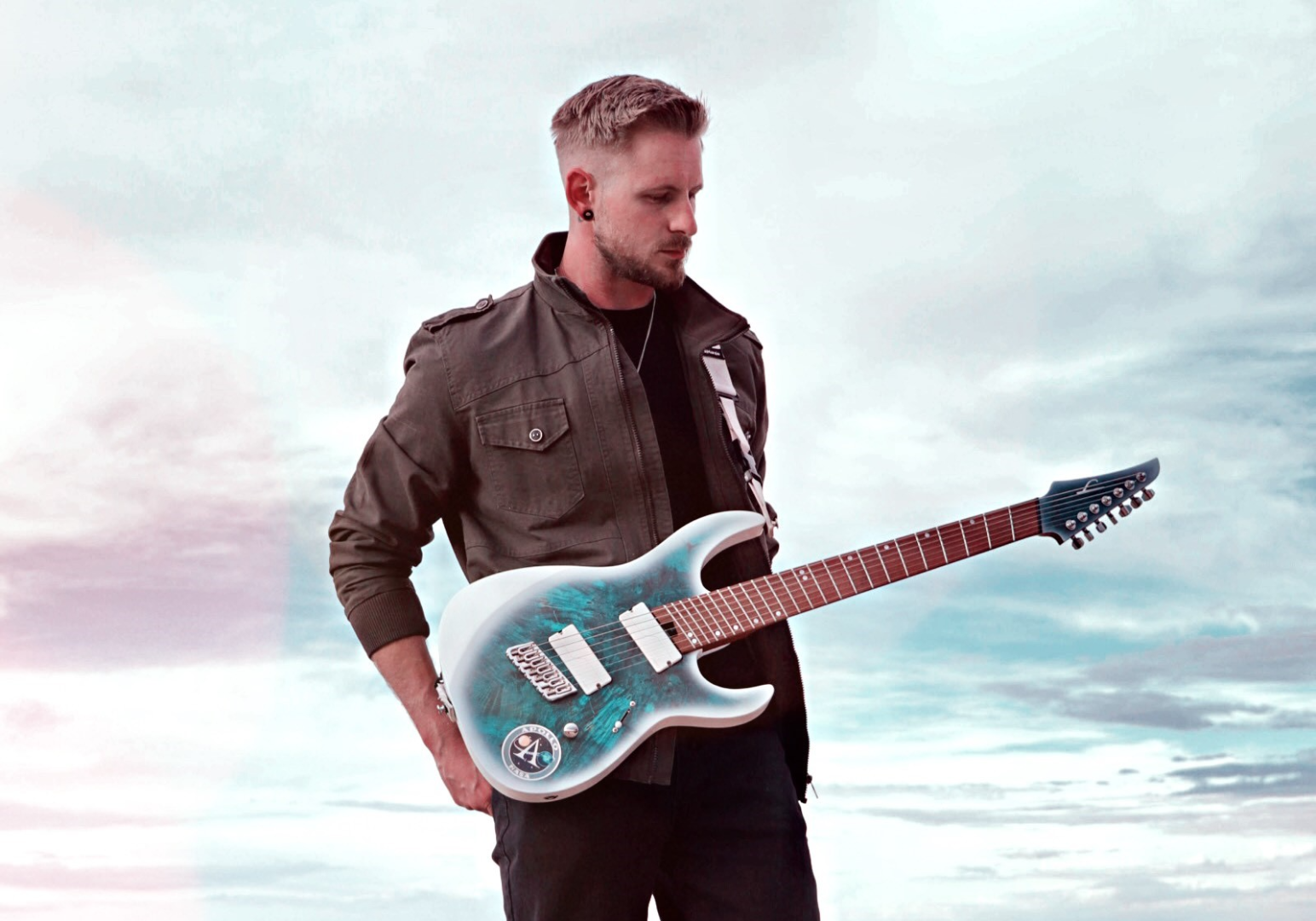 Watch "ANTIGRAVITY" HERE
Listen to "ANTIGRAVITY" HERE
The Summer After, a captivating space-pop-punk solo artist, has mesmerized listeners with his latest sonic creation titled "ANTIGRAVITY." Under the moniker of singer-songwriter Jake Seidl, he unveils an ethereal masterpiece that serves as an enchanting ode to his wife. The opening lyrics, "Whenever I am with you/I'm falling/But I never touch the ground/Suspended in motion/It's how I feel when you're around," beautifully capture the essence of the song. Seamlessly blending indie rock, pop, and electronic music, Seidl's distinctive sound creates a dreamy love song that effortlessly transports listeners to Cloud 9.
"This song is written for my wife," Seidl bashfully explains. "This may sound a little corny but she is my best friend, my inspiration, my business partner, and my soulmate. It's a song written in a space theme about how I feel when I'm around her. This was one of those songs that just came supernatural to write."
"ANTIGRAVITY" unfolds with a mesmerizing tapestry of lush layers, evoking a sense of enchantment that captivates from the very first notes. The swirling synths and pulsating beat intertwine, creating a celestial aura that transports listeners to a world beyond their own. As the ethereal vocals of Seidl cascade through the song, heartfelt and vulnerable lyrics effortlessly convey the exhilarating sensation of falling in love.
Infused with inspiration from iconic pop-punk acts of the 2000s like Angels & Airwaves, blink-182, and 30 Seconds To Mars, Seidl's solo venture channels a weightless serenity that envelops the senses. Seamlessly blending nostalgia with a contemporary sound, he masterfully captures the essence of suspended motion and serenades listeners into a realm of pure bliss.
In perfect harmony with the music, the accompanying video, directed by the visionary Adam Paul Stone, becomes a visual embodiment of longing. It artfully portrays the desire to experience the same profound love story that Seidl shares with his wife, effortlessly mirroring the essence of being suspended in a moment that transcends time and space.
ABOUT THE SUMMER AFTER:
The Summer After is an independent solo music project by Jake Seidl. His main goal is to write and make music that's true to himself and not box himself into a single genre and just write what naturally comes out. Seidl listens to everything that so many styles tend to come out in my music. Music has always been his biggest passion and inspiration in life and he plans to write and release music that people can relate to, or music that uplifts them or makes them feel good or makes someone want to pick up an instrument and learn how they can express themselves through the power of music.