There comes a time in your life when you have to decide: to live life in fear or take a leap into the unknown. For Bryn Ryan-VanDyke, this pivotal turning point led her to choose music as her next great pursuit. Despite not knowing how to sing, the budding artist found herself enamored with the beauty of music and chose to cast aside her doubts and insecurities to venture into the unknown. She found a profound love for creating emotional ties with listeners through storytelling. Weaving lyrics that speak to the emotion, experience, and the human spirit, Bryn Ryan-VanDyke found songwriting her natural talent. She began to teach herself how to play the guitar and started to sing, which opened exciting new opportunities for her. The artist played for iconic Hollywood venues such as Rainbow Room, Pig n Whistle, and Coconut Teazers, allowing her to gain footing in the music industry. From her journey in changing her life path to discovering her voice and musical talents, Bryn Ryan-VanDyke reminds fans that it is never too late to follow your heart and soul.
"Go Long" captures Bryn Ryan's journey through beautiful melodic harmonies and powerhouse vocals. The essence of the song is to push forward and go that extra mile to succeed. The lyric video ties this theme in seamlessly with shots of struggling athletes and everyday people finding the strength within to succeed in their own ways. "Go Long" celebrates both big and small victories, from overcoming self doubt and nailing the ballet recital, to finding a new home after a natural disaster and finding the joy in what you do have. Life is all about the unexpected, and Bryn Ryan's thoughtful songwriting puts listeners to ease by encouraging them that nothing is impossible. The powerful stories depicted in the "Go Long" music video inspire listeners to conquer any obstacle they face with inner strength and know nothing is "Really Really Good, or Really Really Bad for Really Really Long."
Follow Bryn Ryan-VanDyke: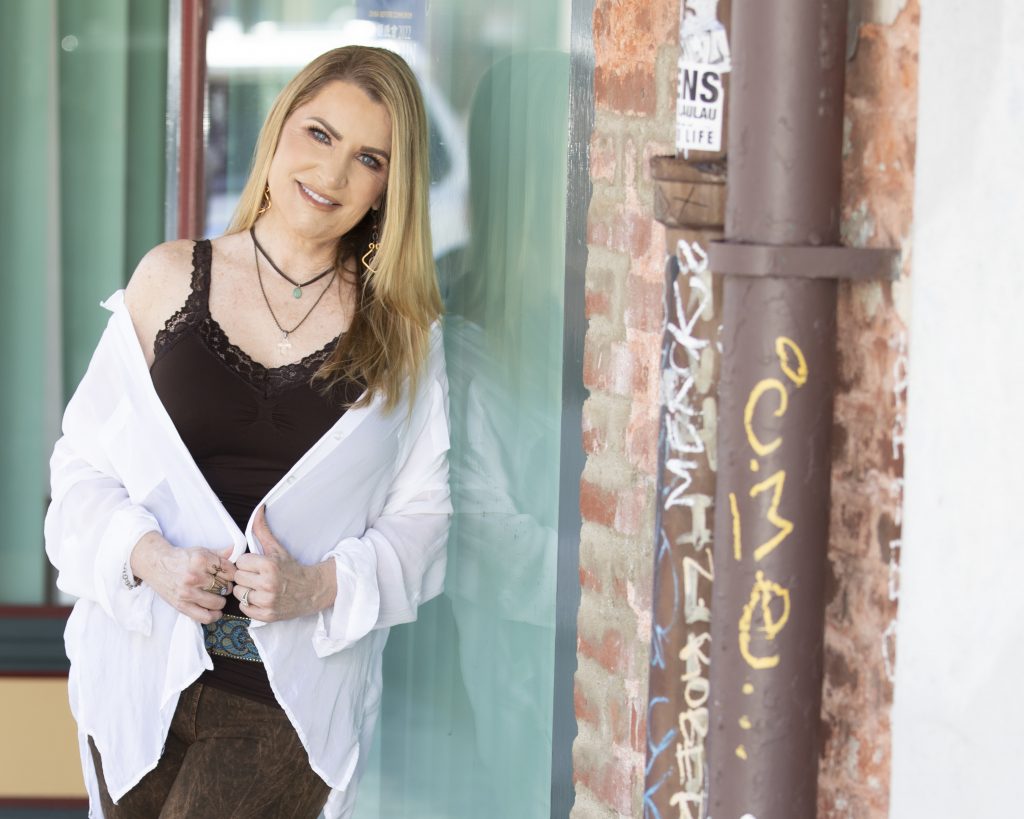 What helped you find the courage and strength to stray from your original life path and enter the music world? When did you realize your passion and talent?
Answer:  I was in Australia for New Years eve – Everyone was cheering in the New Year and I walked outside to gaze at the Southern Cross.  I had this feeling that I didn't want to grow old and look back and have regret that I didn't do something with my life because of fear of failure… So, I guess "fear" of living with regret helped me overcome the fear of failure.  I could live with knowing I tried and didn't succeed then not trying at all.   
How do you go about finding the right words when writing a song? What frame of mind do you have to get in, and where do you tend to find the best inspiration for artistic greatness when putting the pen to the page?
Answer:  Well…I call it the princess and the pea syndrome.  The old fairy tale about a girl that can feel a pea underneath her mattress that bothers her.  In her case, the pea is put there as a test of sensitivity to see whether or not she is a true princess.  
I'm no princess, but often I get a little feeling in my gut that I need to write.  It grows until I can't ignore it. That can get me in the frame of mind to sit down and start.  Other times, I get an inspiration for something and take action immediately. 
Finding the right words is a process…sometimes it is easier than others.  I start by envisioning and writing down all the thoughts, feelings, and scenarios that have to do with the situation I'm writing about.  Then I outline what points I want to get across and how the song should flow.  The hardest times are when I have so much to say and have to pick the best way to say it in about 3 minutes.  So it's a combination of inspiration and imagination then old fashioned woodshedding.  I worked on one of my songs Temporary Man for 9 months because I had sooo much material 😊  Inspiration comes from many sources – When I first started, I wrote a lot about fantasy and angst.  More recently, I've been more inspired by human suffering, even if it is in our own mind – trying to find and hold onto the beauty and strength  within ourselves    
What is your relationship with performing music live? How does it feel getting to play your music in such a wide range of venues for varied audiences?
Answer:  My relationship with performing live has been a process…I never felt comfortable playing and singing live but I did it and I think audiences of all types appreciated the rawness of when I first started out.  I would tell myself that people want you to do good, if you seem nervous, it makes them uncomfortable. So, I'd just pretend confidence. 
I remember telling a business associate I decided to sing. He leaned back, closed his eyes and said "Ah! how freeing that would be".  I've been chasing that feeling for years.  I spent about 2 years really working hard on my voice – covid especially provided more time to focus.  I am now feeling more confident and have turned a corner.  I'm actually excited about performing live.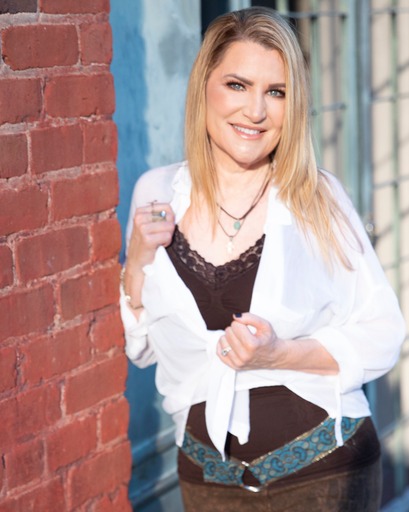 What inspired the lyrics for "Go Long"? How does it resonate with you, and what is your hope for it reaching an audience?
Answer:  I was having a difficult time with breast cancer treatment.  I kept thinking of my Dad and how brave he was with his own battle with cancer.  I remembered that he always used to tell us "Nothing's Really Really Good, or Really Really Bad, for Really Really Long" I thought, hey, that could be a song 😊  He also told us to just "suck it up" and do what's right.  That was was the inspiration for the Chorus.  Another theme that had been going through my head was not letting those negative thoughts win – you know those voices in your head telling you that you can do something or you're not good enough.  "Go Long" was written in a few weeks, which is a shorter timeframe for me.
What was it like working with the director to create this story-esque lyric video that effectively portrays "Go Long"? What made you feel so strongly about taking the lyric video route as opposed to a music video?
Answer:  I loved working with HIP Video.  They are a very creative and patient group of talented individuals.  It's extremely hard to interpret an artist's vision and make it into visual reality..  They made me feel really comfortable that they were hearing me, and like I was part of the HIP family.  They did a fantastic job.  I can't wait to start the next video
How did it feel to see the song and visual come together for the first time, bringing your vision into reality?
Answer:  Seeing the visual come together the first time was emotional.  It's a feeling of so much hard work becoming a reality.  It's like exhaling when you didn't know you were holding your breath.  It gives you a minute to relax and appreciate.  I can't wait to start the next video!