311 kicked off the second leg of their North American Spring 2022 tour at The Majestic Ventura Theater in Ventura, CA on May 12th. It has been just over a month since the first leg of the tour was completed and the sold out crowd was anticipating an amazing performance knowing that they would get just that and much more. 311's setlist is never a disappointment because they have so much to offer and play from their 13 studio albums that they've released in the past 32 years. It's amazing to see the same group of friends playing music and doing what they love for so long and giving their fans so many positive memories from the shows they play.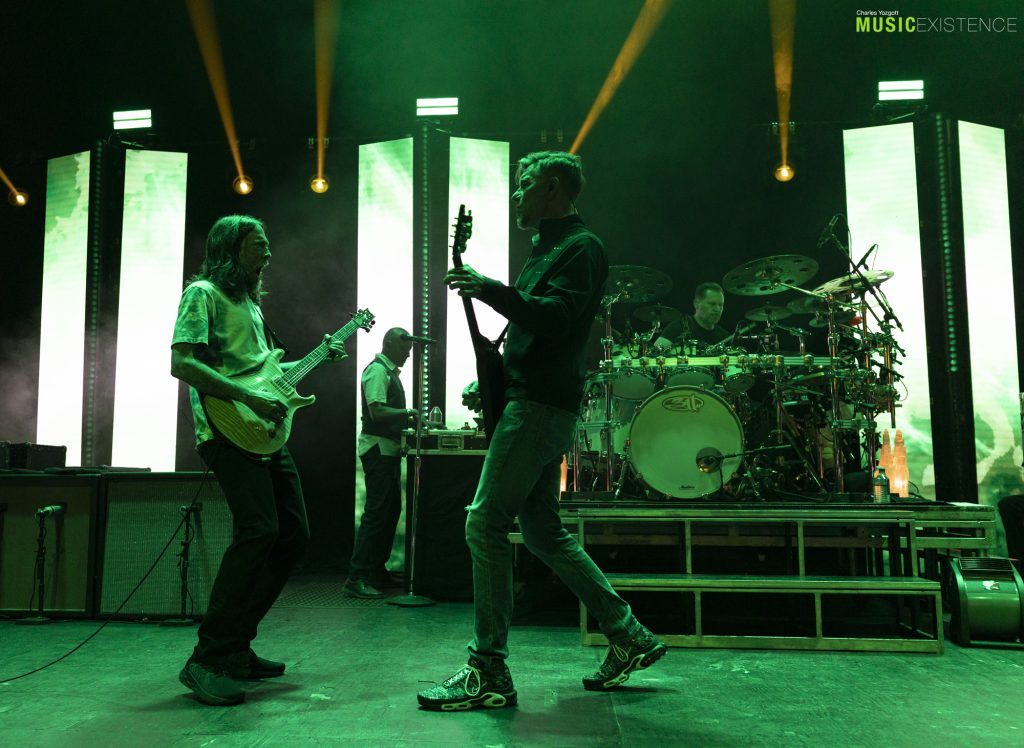 Their latest album Voyager, which also has an instrumental release, was given to us in July of 2019 and it delivers 13 songs of pure 311 bliss. These guys keep cranking out album after album and each one is just as good as the next with it's own personality. 311 played 10 songs from their 13 studio albums and gifted us with hit after hit the entire night.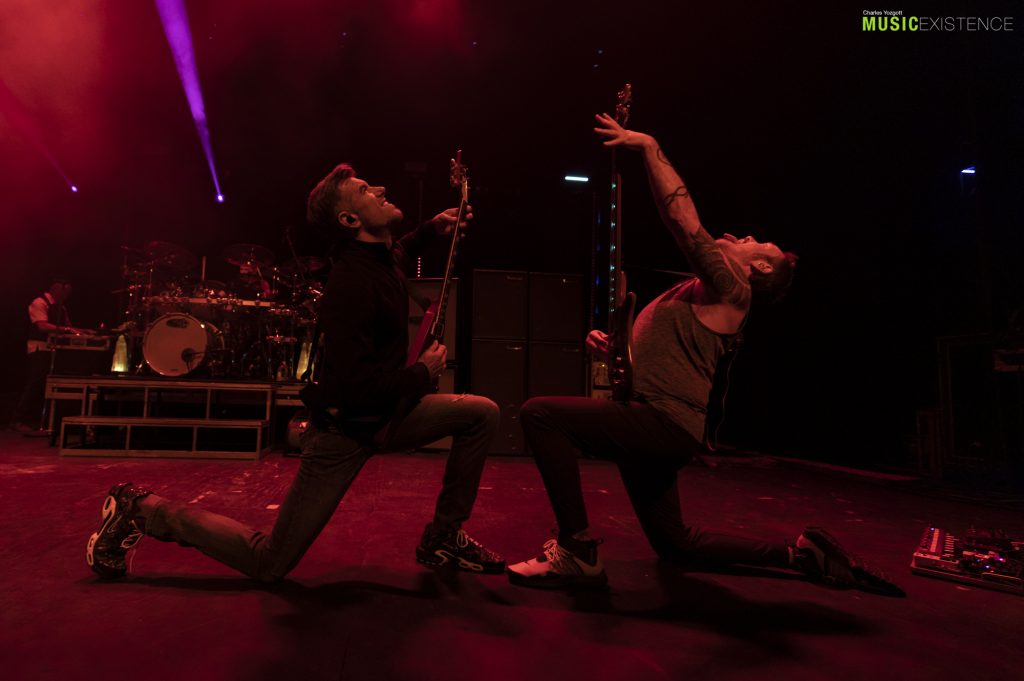 On this leg of the tour 311 brought Teenage Wrist to open for them. This alternative rock band from Los Angeles, CA formed in 2015 and have 2 studio albums, 1 live album, 2 EPs and a number of singles. Their music mixes hard rock with a mellow touch and smooth singing. The early birds in the theater witnessed a treat seeing them perform and was not disappointed. The anticipation of 311 starting was building up and talk about the opening song was being discussed between the front row participants.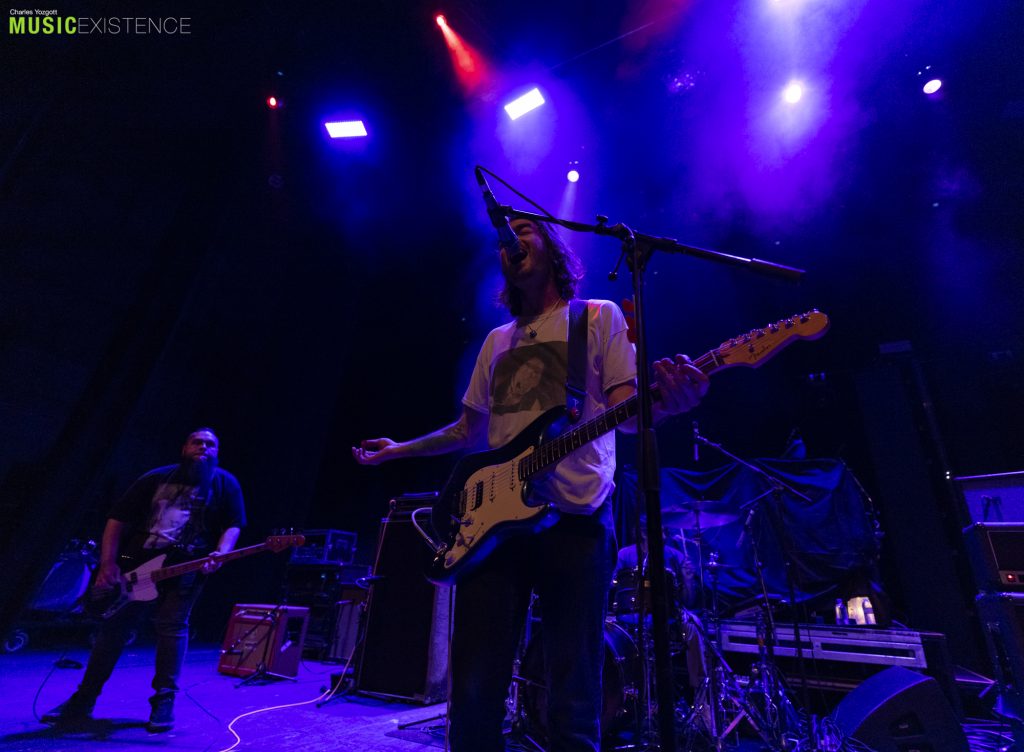 311 hit the stage and opened with "Beautiful Disaster" off their 1997 platinum selling album Transistor and it was everything the fans had hoped for. There isn't a song that 311 can't open up with that wouldn't fit, each song they have is a stand alone story and adventure. Just when the thought of the opening song being as epic as it was they go right into the happy slam dance song "Do You Right" off their debut studio album Music. That song defines 311 in so many ways with the musical arrangement and vocals intertwining perfectly. There wasn't a single body standing still during that song and you could just feel the energy building up for the rest of the set.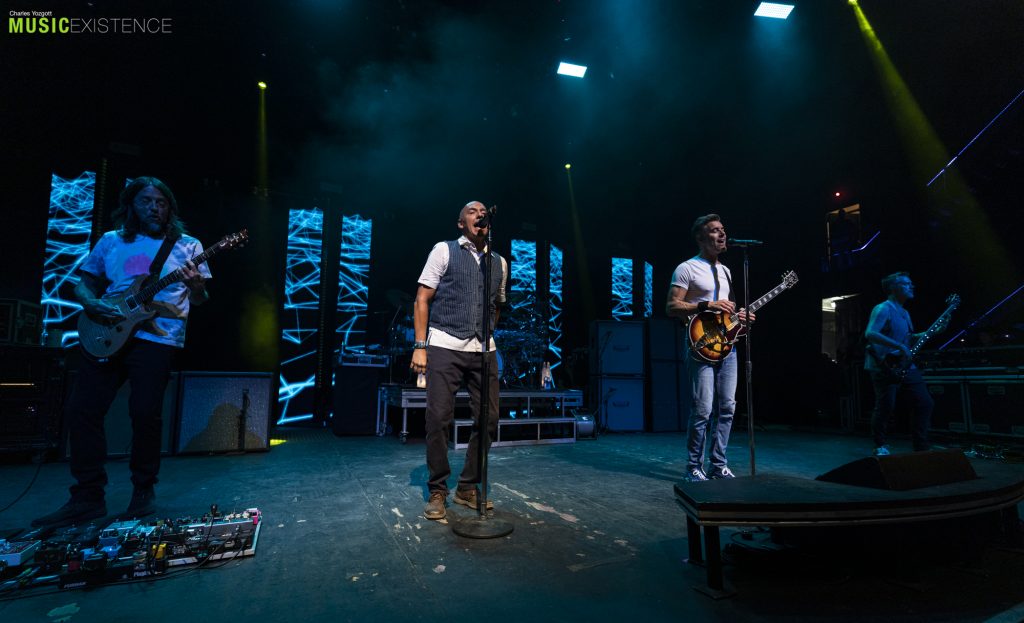 The next six songs were each off a different album and each hit just as hard as the next. "Sunset In July", followed by "All Mixed Up" was a perfect transition into "What The!?" which is off of their latest album. Nick and SA's vocals pair up so well that no matter who's singing it's always magical, whether solo or duo. Fan favorite "Come Original" off of Soundsystem had everyone jumping up and down like crazy while "Too Late" off of Mosaic got the mosh pit going. Mr. Wills, aka P-Nut, gave us a bass solo afterwards that was out of this world and as original as his 5 string bass that has lights on his fret markers.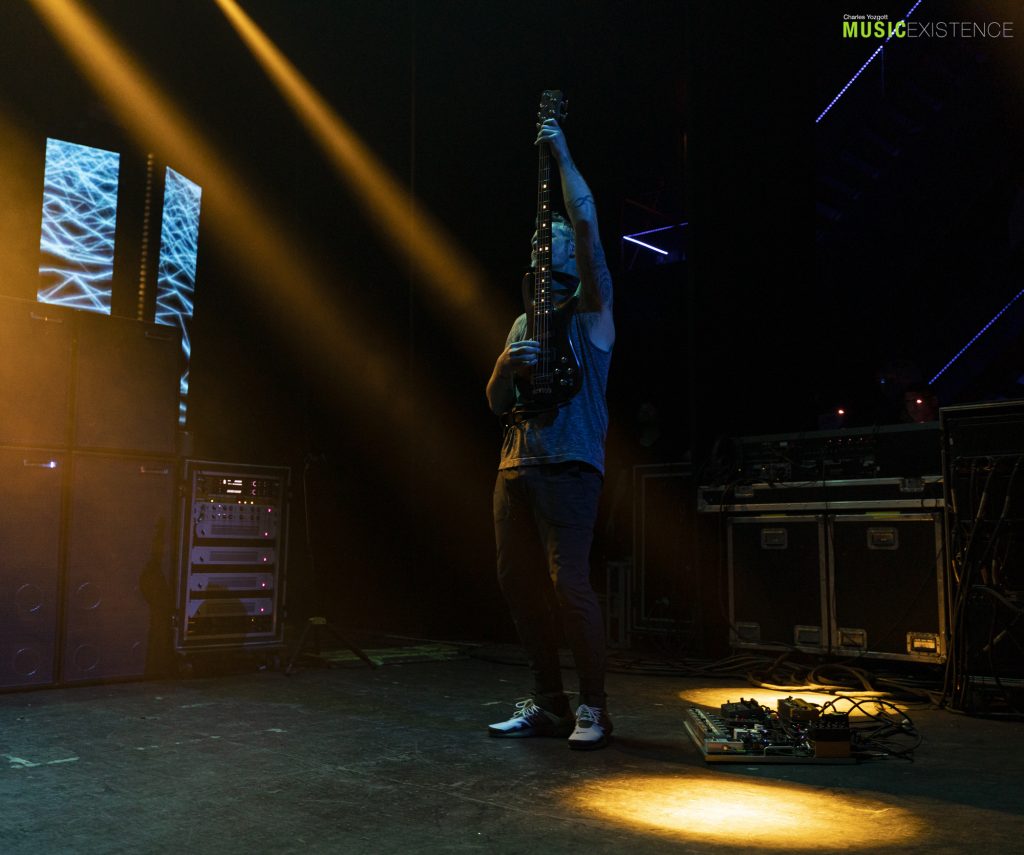 "Sick Tight" followed immediately after and once again the audience was grooving like no tomorrow. 311 just has this certain energy that cannot be matched when each song is played and seeing them live is an experience in itself. Their title track off of Transistor was next and it sounded tighter than ever. The sound of Chad Sexton's snare drum echos throughout the theater and cannot be replicated, they all sound just as good as 20 years ago when the album came out. The very popular cover song "Lovesong" that they cover from The Cure was a mellow point in the show and everyone had time to re-energize while singing along to a classic. "Don't Stay Home" off their self titled effort was next followed by the part of the show where we see each band member play drums. "Applied Science" is always a highlight when Chad shows off his amazing skills on the drums and the rest of the band joins in with him. Drums on wheels are brought out to center stage while everyone plays in harmony and trades sticks mid solo. It was a sight to see and you can only see it live. These guys mesh so well together it's disgusting.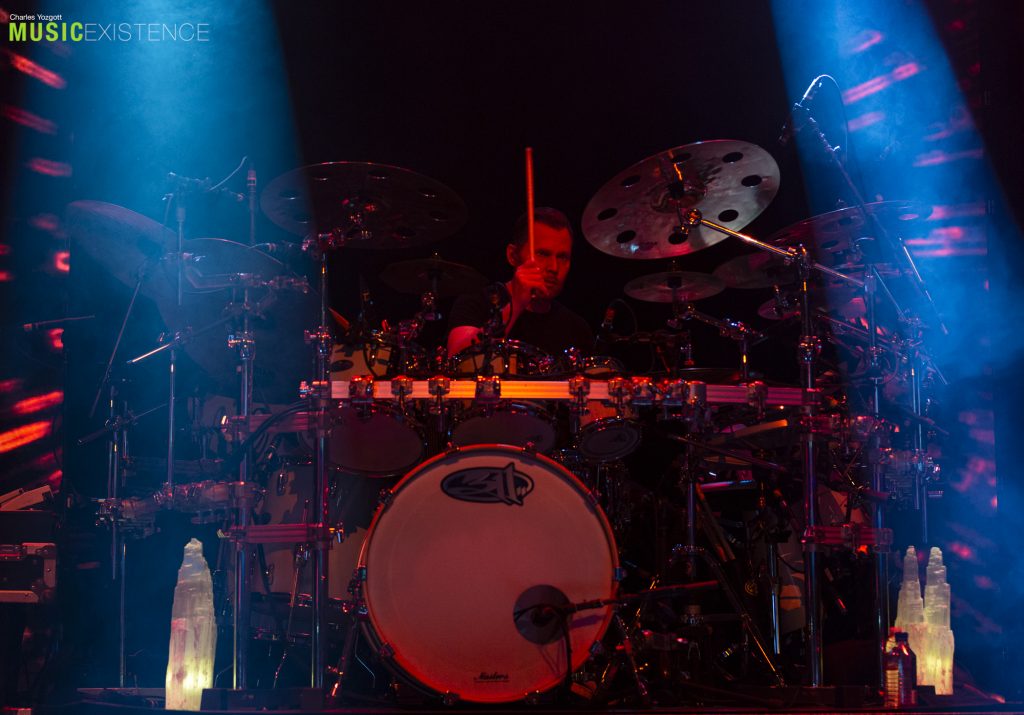 As soon as Tim Mahoney started the opening riff for "Eons", which was the next song in the setlist, screams were heard throughout the theater. An epic song that is an underground fan favorite graced the Majestic Theater and made the night. The 9th song off of their Soundsystem album hit the hearts of the audience and was a highlight of the entire set. "One and the Same" off of Mosaic was next followed by "Beyond the Gray Sky" off of Evolver. SA Martienz's vocals on this song grab ahold of you and takes you on a journey. The candle, the wick….a fire was started this night and keeps burning as long as the memories of each fan lives on.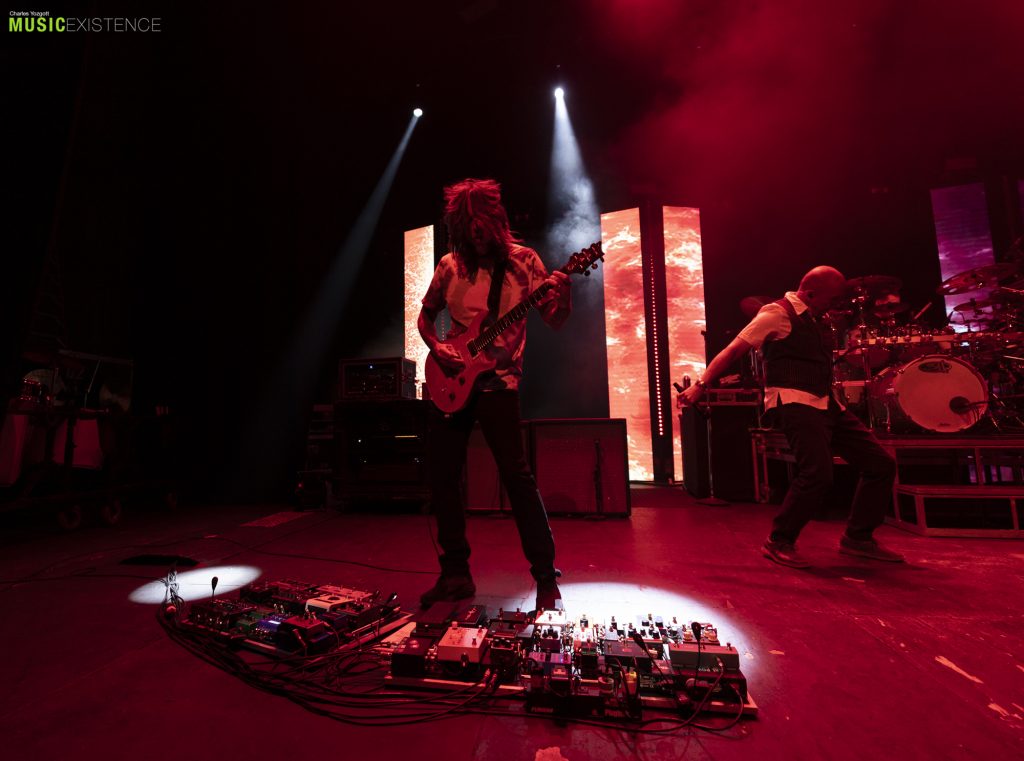 "You Wouldn't Believe" off of From Chaos was next and the atmosphere couldn't be more perfect. The pure dopamine that was being distributed throughout the theater was unbelievable. The entire theater seemed as one and this feeling of euphoria swept everyone off their feet while singing their lungs out. 311's biggest hit, "Amber" was next and the entire theater sang along, not a lyric was missed. The pure joy that these gents bring to everyone is amazing in its own right.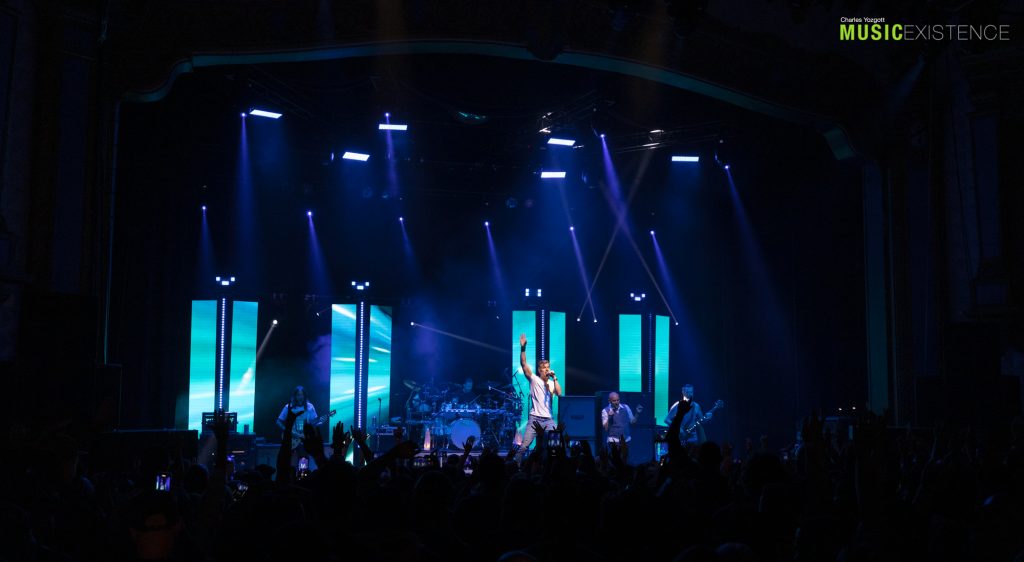 As the night was winding down Nick Hexum thanked everyone for coming out to the show and declared everyone "Creatures (For a While)". The lead track off their album Evolver re-energized the crowd after "Amber" and got everyone's heart pumping again. 311 thanked everyone and walked off stage as if the night had just ended. Too tell you the truth, if that was it nobody would have complained. But we all know 311 and how they love an encore, and with just a few minutes of fans chanting their name, they came back on stage and performed the song that made them known world wide. "Down" was performed perfectly and literally everyone was grooving and singing along to every word. What a night, concluding with the band in arms, taking a bow and thanking everyone is what it's all about. As we the fans thank them for the brilliant music and years of companionship, they take a bow and thank all of us. 311 is a part of history that needs to be seen and experienced live so that you know what a fun, positive, energetic rock show can be like. Please go see 311 live, you will not regret it at all.
Remaining dates for the Spring Tour 2022 Leg 2:
5/20 RENO, NV – Silver Legacy Resort Casino
5/21 GARDEN CITY, ID – Revolution Concert House
5/22 SPOKANE, WA – Knitting Factory Concert House
5/24 MISSOULA, MT – KettleHouse Amphitheater
5/25 BOZEMAN, MT – The Elm
5/27 FARGO, ND – Fargo Brewing Company – outdoors
5/28 SUPERIOR, WI – Earth Rider Brewery
5/29 GREEN BAY, WI – Epic Events Center
6/1 CASPER, WY – The Gaslight Social
6/2 SANDY, UT – Sandy City Amphitheater
6/3 ENGLEWOOD, CO – TBA
6/5 GRAND JUNCTION, CO – Las Colonias Park Amphitheater
Teenage Wrist
311
311 Setlist:
Beautiful Disaster
Do You Right
Sunset in July
All Mixed Up
What The?!
Come Original
Too Late
Bass Solo/Sick Tight
Transistor
Lovesong
Don't Stay Home
Applied Science
Eons
One and the Same
Beyond the Gray Sky
You Wouldn't Believe
Amber
Creatures (For a While)
Down