Toronto-based Dancehall artist Fokus has just released his latest single, "Natural Beauty". "The concept of writing my song, "Natural Beauty" was based on my long-standing preference of just that, the natural beauty of a woman," explains Fokus. "I felt the urge to write the song about this preference, due to the uprising trend of women who've been giving into the artificial beauty addiction. I wanted to remind women that a real man will be attracted to the body they have been uniquely given from birth. I'd rather fall in love with the naked truth."
The single was the work of Fokus along with producer Yeong Le Chino. It was mixed and masted by Milan D'Agostini (founder of Music By Milano). Along with the single, Fokus has dropped a music video, created by director Jacob Ettinger(Ever Slate Productions). "They are quite amazing young freelance cinematic experts," says Fokus. "From the Crew, I had Jacob Ettinger direct and edit the film, as well as Aaron Wedderburn who was the Camera OP. I also had the talented freelance film photographer, 6IXEYEZ be the assistant director as well as lighting grip/gaffer. Not to mention Josh Schofield who was the Gimbal OP and Jenuine Photography that captured the BTS footage."
The video was choreographed by Toronto-based Dancehall dance choreographer Yannick Francis and features experienced dancehall dancers, Ju'stylez, Ashley Jackson, Nicki Poison, and Morpheus Richards. "I based the plot of the music video on a dance class," explains Fokus. "The dance crew, including myself is, in the middle of learning a choreo when one attendee walks in late. I get star-struck by her beauty and end up getting paired with her as a dance couple for the dance routine. Why a dance class structure of a plot you ask? Because usually when we attend dance classes, our motive is not to get dressed up and look pretty but to get ready to exercise and sweat out a good dance session. Hence, Natural Beauty."
"Natural Beauty" is now playing across all major streaming platforms. Listen to the song now on Spotify or watch the video on YouTube below.
Luke "Fokus" Uddenberg grew up in a musical household in Toronto, Canada to a Jamaican mother and Trinidadian father, whose joint love of reggae, calypso, and pop were instilled early into the musician's heart. Their blended musical influences left an indelible mark on Fokus' creative desires. Within his first years of elementary school, he found himself finding outlets to hone his talent and cultivating friendships with like-minded musicians who would go on to work jointly with him in his budding career.
Fokus' keenly clever lyrics and innate talent for spitting rhymes have gained him the attention and respect deserved for his well-crafted musical offerings. It was through the 2016 release of "Whine For Me" in collaboration with JFreshaz that Fokus felt confident to lace his knowledge of Jamaican Patois and Caribbean influence into his writing and performing style. Raised with the dialect both at home and in his social circle, Fokus' spin on his musical directive was met with praise and admiration from the Caribbean community. Fokus, Emmanuel Addai (Founder of NewClearSound Productions), and JFreshaz were picked up by Carib101 on SiriusXM for an interview and airplay and found themselves featured in the "Toronto Caribbean" newspaper. After a brief stint at Toronto's former EMI Canadian headquarters (now owned by Universal Music), Fokus has collectively carried the experience and know-how to not only write, compose, publish and market his music but how also to package and deliver it to fans worldwide.
Having spent 6 years injecting himself into the culture of Latin dance, mastering Salsa, Bachata, and Merengue dance, Fokus has become determined more than ever to highlight and showcase the music of the West Indies and Latin America. Fokus is working on his "tunnel vision" for 2022, starting off with "Natural Beauty", with his eye on producing enough to comprise a solo debut album. Fokus intends on reminding listeners in his music that regardless of the global circumstances, there is still a life ahead of us that we need to make the most of, by living with standards and morals in order to gain value for ourselves and respect the value of others, in the form of dance music that will trend and unite.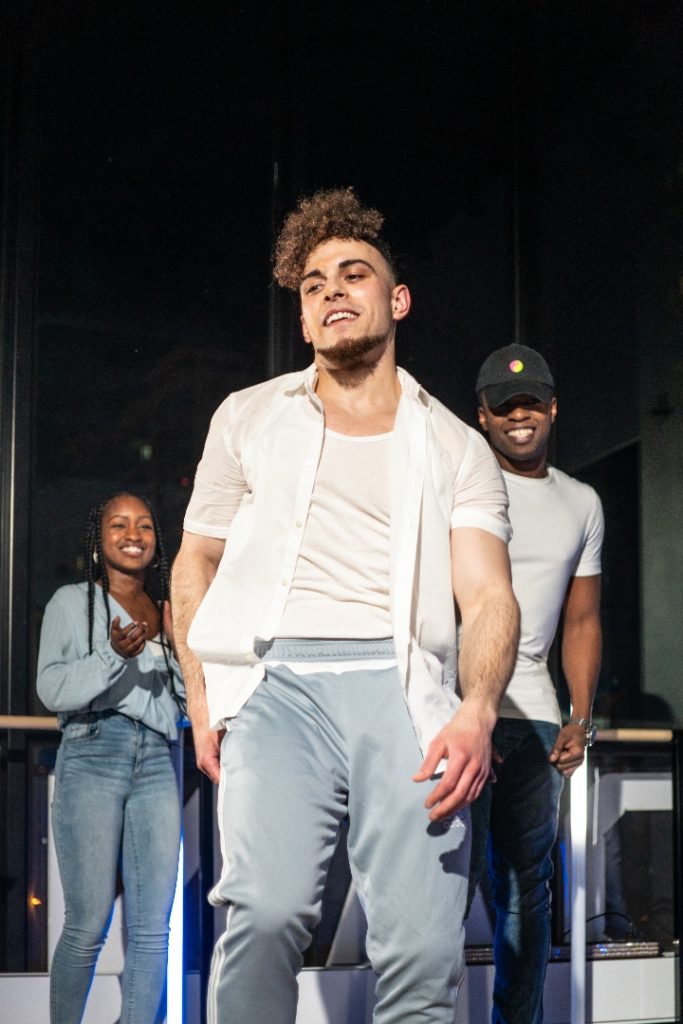 Connect With Fokus:
SPOTIFY   /   APPLE MUSIC   /    INSTAGRAM   /    FACEBOOK   /   YOUTUBE   /
SOUNDCLOUD   /   TIKTOK   /   BANDCAMP